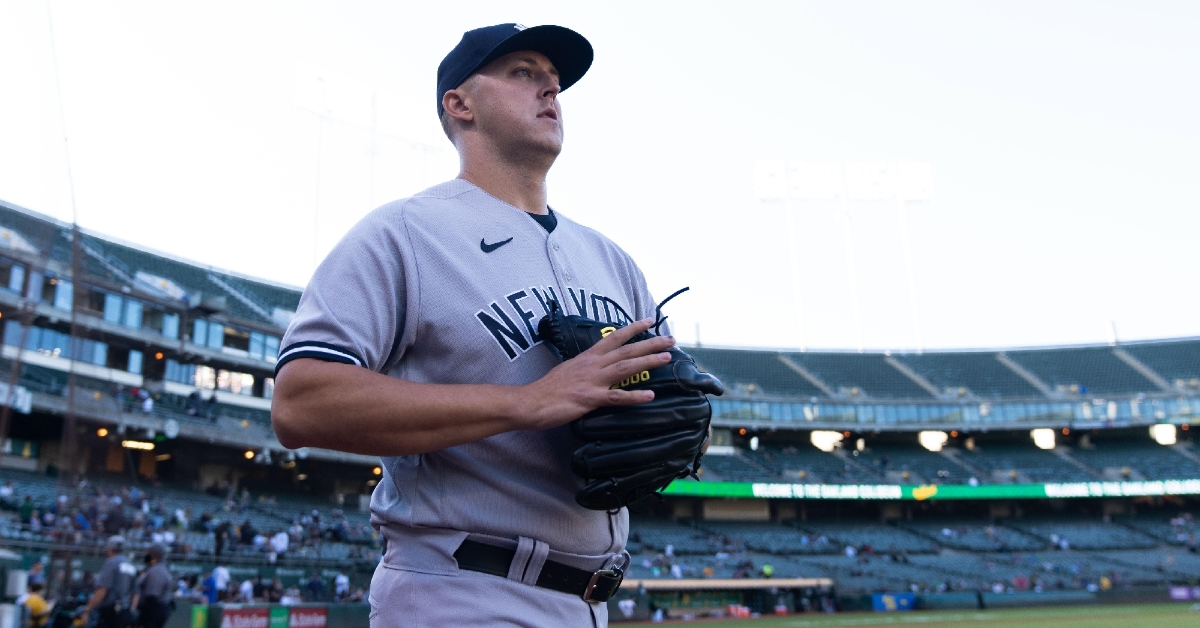 | | |
| --- | --- |
| Jameson Taillon would be a decent fit for Cubs | |
---
| | | |
| --- | --- | --- |
| Monday, December 5, 2022, 9:00 AM | | |
It is no secret that the Cubs want to add to their starting rotation, but at what cost are they willing to spend? Guys like Justin Verlander and Carlos Rodon are the cream of the crop when it comes to starters, but those guys will break the bank. The Cubs may not be willing to do that even if they have the money to spend to make it happen.
While every fan will have an idea of who they want to add to this team, it is still up to the organization as to what players they bring in. With the Winter Meetings right around the corner, this is when the rumor mill begins to heat up, and teams start to get more aggressive when filling out their roster.
The Cubs are no strangers to the rumor mill this offseason, as it seems like every big-name free agent has been linked to their team. While it is unrealistic to think that the Cubs will land all their rumored targets, it is still nice to see many of these names associated with them.
However, some surprise names continue to surface around the Cubs, and one of those surprise names is starting pitcher Jameson Taillon. Given that Taillon is a free agent and the Cubs are looking for starting pitcher help, he may be a good option, but he is not an ace anymore, which is something the Cubs could use.
Still, at the right price, he is worth looking into as a middle-of-the-rotation arm to help develop many of these young starters the Cubs will be counting on. That is the problem, if the price is right and if you look at recent reports, Taillon is not only looking for a three-year deal, but one that comes with a steep price tag.
Coming off a season where he went 14-5 with a 3.91 ERA, a three-year contract is a very reasonable deal for Taillon, but if the price tag is that steep is he setting himself up to be disappointed? According to recent reports, Taillon is seeking a deal similar to what Jon Gray received from Texas last year, which was four years at 56 million. Given the year that Taillon had, he should have no trouble getting at least 60-65 over four years which is still a steep price for a middle-of-the-rotation arm.
When you look at all the free-agent starters on the market, Taillon is right up there in the top five, so you can see why he has set the bar high. The once former top prospect and ace for the Pittsburgh Pirates, the Cubs are no stranger to Taillon as he faced them for the first five-plus years of his career. During that time, he had his dominating moments, but also moments of struggle. However, he was still consistent enough to earn the trade to New York, where he quietly pitched equally well.
In his younger days, Taillon was considered a top-10 pitcher in the National League, but never had the run support to back it up. Always someone who sat in the 93-95 range, Taillon was a strike thrower and knew what he had to do to be successful. Those days are long gone, but there is still a ton of great stuff to like about this man.
For starters, Taillon has not only been around a long time but is still just 31 years old and has always had great stuff. This guy will require a different high-end money than some other pitchers and can be had for a shorter-term contract. Add in that he was mainly healthy over his final two seasons with the Yankees and would come without draft pick compensation; maybe this is something the Cubs should look at.
Even with all those positives, there will always be negatives for the Cubs and any team to consider before making this signing. Healthy or not, he has had an injury history before, including arm issues that have limited him to 787 innings of big-league experience. He still has solid velocity in the 93-94 range, but it is down from his younger days of the 95-96 MPH range.
The most significant risk with taking him now is that he is not the strikeout pitcher he once was. Instead, he has become more of a flyball pitcher, giving him mixed results for each start. Playing at Wrigley Field, where the wind blows in or out, that fly ball style could work in his favor while also proving to hurt him.
Even considering all that, if this is the best the Cubs can do in terms of adding starting pitching help, go ahead and make the deal. Taillon still has a few good years left, and he will make this rotation better while mentoring the young guys. Now the question becomes how many years and what price tag he will be willing to take.