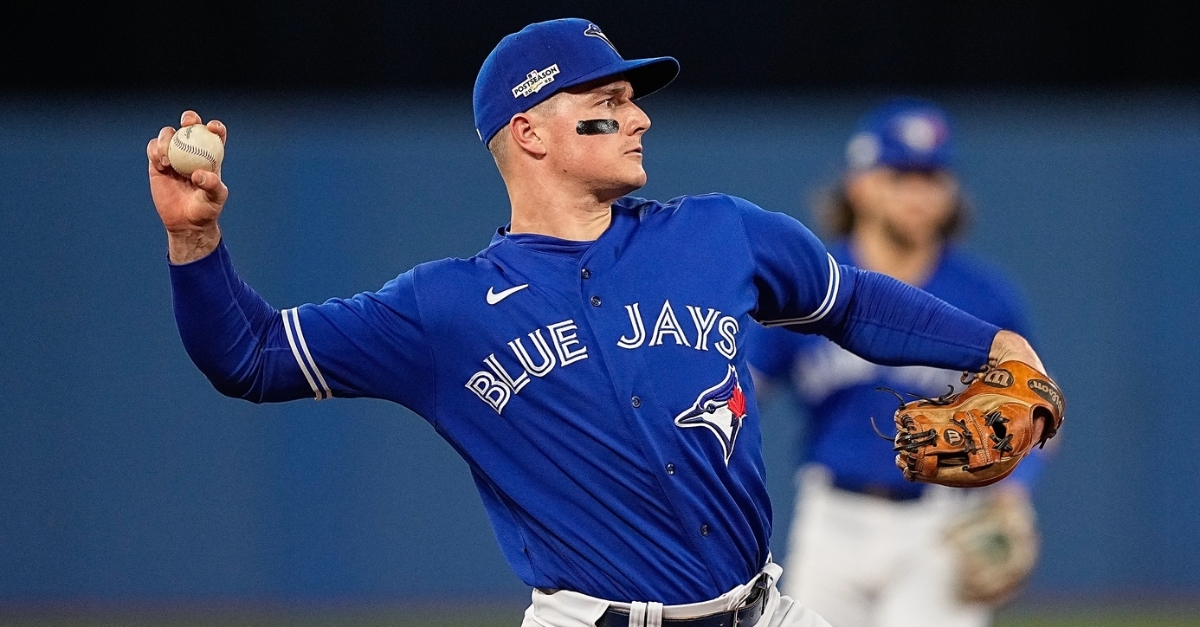 | | |
| --- | --- |
| Matt Chapman would be a nice trade option for Cubs | |
---
| | | |
| --- | --- | --- |
| Monday, January 9, 2023, 2:17 PM | | |
As Spring Training rapidly approaches, one month until Pitchers and catchers report; if you are keeping track, the Cubs are content with where their roster sits. After a much busier offseason than they have done in the past few offseasons, the Cubs have improved their roster a ton and now look to put those resources together this season.
Even with the moves they made to improve their roster, things are far from perfect in Chicago, as they could use a few more pieces to be taken seriously. Looking at this roster as it stands right now, this team needs bullpen help, another starter, and maybe a bench piece or two, depending on how the opening-day roster shakes out.
However, I would argue that this team needs a third baseman as Patrick Wisdom and Christopher Morel appear to be the 3B this season. This is not a knock against either of them, but fans have seen what Wisdom is about and are ready for that experiment to end, while Morel is still young and may be better utilized as a utility player. That could put the Cubs in a position to trade for a 3B to help this team.
Looking at the options available, Rafael Devers made a ton of sense, but he just signed a lucrative contract with the Red Sox, so that is no longer on the table. Nolan Arenado is also an option, but there is no way the Cardinals would ever trade him, let alone within their division. So what does that leave the Cubs with?
How about heading to the AL East, where Matt Chapman of Toronto makes a ton of sense as a potential trade candidate for the Cubs. Looking at the Cubs infield, you have Eric Hosmer, Dansby Swanson, and Nico Hoerner. All have or could have gold gloves this season, as that is plenty of gold across the infield. 3B is the one spot on the infield that needs an upgrade, and Chapman provides that.
He is a multiple gold glove winner, and adding him to an already improved defense gives the Cubs the best defensive infield in the National League. With Tucker Barnhardt, Cody Bellinger, and Ian Happ on the team, the Cubs could have seven gold glove winners on defense, which is something no one can say.
Chapman is also one of those guys that fit in well with the Cubs financial plans, as he is in the final year of his two-year deal and is owed 12 million this season. That is the perfect price for the Cubs, and if Chapman can get back to his old self on the offensive end would be a massive steal for this organization.
The big concern surrounding Chapman is not his defense, but it has to be his offense which has been rough lately. Once a guy who would consistently hit in the .270 range with 30 homers and close to 100 RBIs every season, those days appear to be over unless he can figure something out sooner rather than later.
Looking back at 2022, Chapman continued to play gold glove defense at third, but his offense didn't help the Blue Jays. He hit a career-worst .229 last season, but still managed to hit 27 homers. Chapman also saw a massive decline in RBIs with 76, but when you have a lineup like the Blue Jays, those numbers will go down a little bit.
This was the fourth time in his six seasons that Chapman has hit at least 24 homers, with one of the two seasons that he hasn't coming in 2020 for the COVID-shortened season. In other words, he has also been a consistent offensive threat while providing some of the best defense at the hot corner.
Looking at his season and comparing it to Wisdom, it was roughly the same. Chapman may have had a better average, but not by much, while Wisdom had more homers. Wisdom also had fewer RBIs and more strikeouts, so there is that to look at. Another thing Chapman did much better was continue to play gold glove defense which is not Wisdom's specialty. That alone would be an upgrade if the Cubs did indeed pull off this trade.
When it comes to the Blue Jays, losing Chapman would certainly hurt their defense, but it may not be the worst thing in the world. It frees up salary for them to sign Bo Bichette, Vlad Guerrero Jr, and others while also giving guys like Santiago Espinal and Cavin Biggio a chance to platoon at the hot corner. Toronto is also in the position to acquire some pieces from the Cubs that could help them down the road.
What those pieces look like remains to be seen, but here is a mock trade that might work. Toronto would want at least one MLB piece, if not two, and looking at the Cubs roster, two names make sense. Kyle Hendricks and Nick Madrigal are the odd men out this season and may need a change of scenery. Hendricks is coming off an injury plagued 2022 season and is on the downside of his career. Given what the Cubs have done to their rotation, Hendricks may not have a spot right now, but he is almost guaranteed a spot in the Toronto rotation.
Madrigal is also in the position to be the odd man out in Chicago with the addition of Swanson. That move sends Hoerner to second base and pushes Madrigal to the bench. Madrigal had an injury-riddled season last year also, but has shown the ability to be a great hitter when healthy. He would pair nicely with George Springer at the top of the Blue Jays lineup and could take over second base with Whit Merrifield becoming more of a utility guy.
Those two would be the starting points of the deal, with guys like Adbert Alzolay and Nelson Velazquez being the kickers. Alzolay was once the top pitching prospect in the Cubs system, but injuries have almost guaranteed his days as a starter are over. However, he has been a very reliable option out of the bullpen and would give the Blue Jays an excellent setup option in front of Jordan Romano.
Velazquez is the X-Factor of this deal. Coming off a breakout 2021 season, the Cubs were expecting a ton out of him last season, and he continued to provide that during the first half of the Minor League season. Once he was called up to the Cubs, Velazquez showed plenty of potential when given playing time, but that playing time became few and far between.
With Ian Happ, Seiya Suzuki, and Bellinger in the OF, Velazquez, at best, is a fourth OF right now and will struggle to see time on the field because of that. Going to Toronto not only gives him a fresh start, but he could be used as a DH to maximize his offensive potential and allow him to see regular playing time.