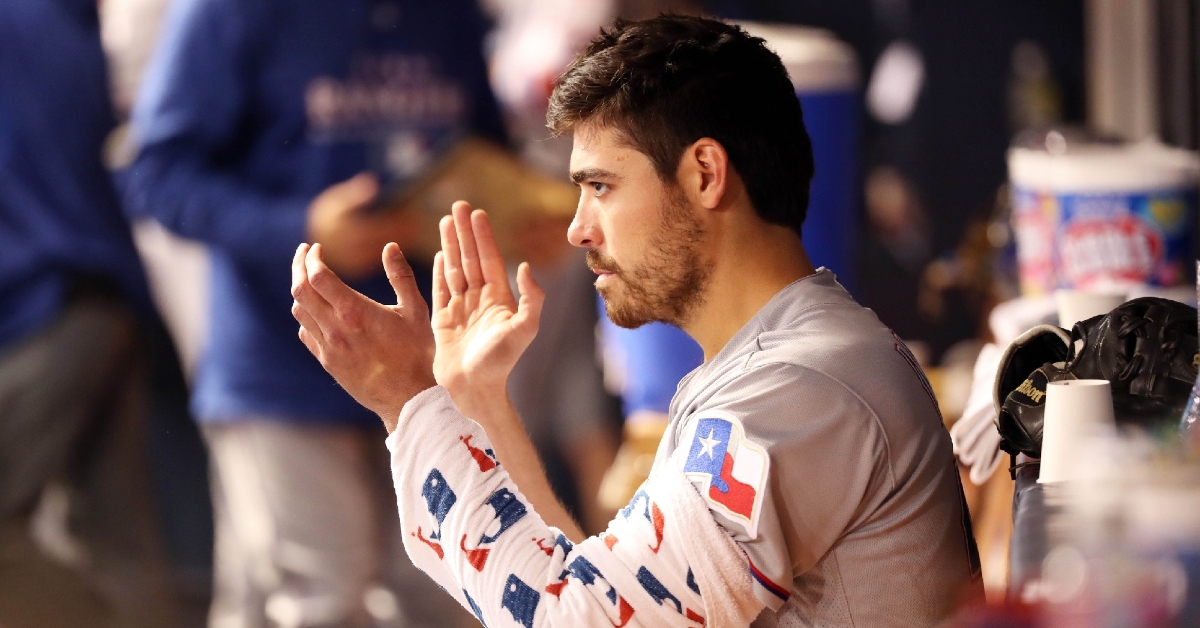 | | |
| --- | --- |
| Matt Moore could be low-cost lefty option for Cubs | |
---
| | | |
| --- | --- | --- |
| Friday, November 13, 2020, 9:06 AM | | |
With both Jon Lester and Jose Quintana free agents, the Cubs are not only in need of some starting help, but some lefty starting help also. Ideally, the Cubs want to find that lefty help internally where outside of Brailyn Marquez, there aren't many southpaws to count on. Even with Marquez, he doesn't seem like a guy who will contribute this season as a starter, so the Cubs need to go to plan B.
That plan is the free agent or trade market, with the free agency being the most logical. I do expect the Cubs to talk to Lester all offseason with hopes of reaching a deal and should the sides agree that takes care of the lefty hole. What happens if the Cubs and Lester can't reach a deal? Then what happens to that left-handed void in the rotation?
We have already touched on Mike Minor this offseason and what he could bring to the table for the Cubs. However, approaching an age 34 season, do the Cubs want to add another older pitcher to the mix? Another low-cost lefty currently available is 31-year Matt Moore, who is looking for a new home.
Moore has had quite an interesting career that all got started with Joe Maddon in Tampa back in 2011. In that season, he made quite an impression going 1-0 with a 2.89 ERA across three games. His performance that season earned him a full-time role in the rotation in 2012, where he pitched well but never lived up to his billing. After going 11-11 with a 3.81 ERA in his first season as a starter, Moore put together his best season in 2013.
In 27 starts, Moore was an impressive 17-4 with a 3.29 ERA. That is a career-low for a minimum of 25 starts, and he was making himself known in the league. Following a season in which injuries ended a promising start, Moore returned in 2015 to go 3-4 with a 5.43 ERA. Fans started to wonder if the best years of Moore were now behind him.
Then came 2016, where Moore started to pitch well again. After starting the season with the Rays, he was dealt to San Francisco right before the Trade Deadline to anchor the back of the Giants staff. For the most part, Moore pitched well, going 13-12 with a 4.08 ERA, but it was his performance against the Cubs in game four of the NLDS that stood apart.
Facing elimination, Moore delivered an incredible outing limiting the Cubs to two runs, one earned across eight innings of work. He walked two men and struck out 10 only to see the Cubs rally off Sergio Romo and the bullpen late. That was one of the best starts of his career and had the Giants confident he could do that long term.
Unfortunately for Moore, that post-season start may be the last time we see him that dominant as he went 9-23 with a 6.34 ERA across the 2017-18 seasons, bringing his career mark to 54-56 with a 4.51 ERA. To make matters worse, Moore got off to a great start in 2019, going 0-0 with a 0.00 ERA in two starts before an injury ended his season once again. He chose to enter free agency later that winter, where he was not signed for the 2020 season.
Signing a guy with an injury history is always a risk, but signing a guy with an injury history will be going on for nearly two years since his last competitive pitch is a different story. Moore is a last resort option for the Cubs, but he is a name the Cubs need to consider if they are searching for a lefty to put in their rotation. When healthy, Moore is serviceable, but he knows how to pitch and often can give you solid outings when he is on.
His command will always be the key to his success as the less he walks, the better he is. That can be said for all pitchers, but it falls into Moore's game as the Cubs found that out firsthand in 2016. Moore is much like a lot of the Cubs pitchers they have in the rotation right now. He is not a flame thrower and often sits in the 91-92 MPH range. There are rare cases where he will touch 95-96, but those days may be well over.
What can make Moore challenging is his secondary pitches, especially his changeup and slider? Both of those pitches have proven to be real out pitches against left-handed hitters. We all know the NL Central has some tough lefties to deal with. Moore is not a guy you would tie up long-term, but he is also a guy you could sign for a veteran minimal on a one-year deal and ink him to a minor league contract.
That would give him a chance to come to spring training hungry and would look to prove himself to the organization. If things pan out, great, and if not, the Cubs will not be on the hook for much anyway.