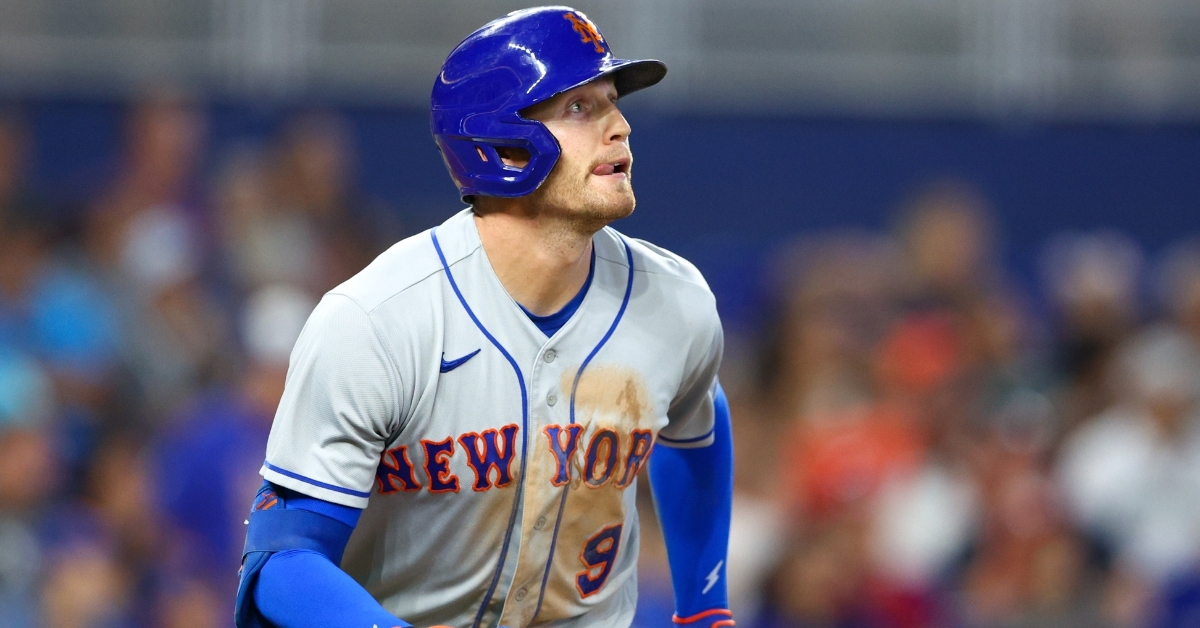 | | |
| --- | --- |
| Nimmo could be an answer in CF for Cubs | |
---
| | | |
| --- | --- | --- |
| Wednesday, November 2, 2022, 9:32 AM | | |
Once upon a time, a long time ago, a man named Dexter Fowler patrolled center field for the Cubs. That was back in 2015 and 2016 when the Cubs made the NLCS and won a World Series title. Fowler played a significant role on those teams as he anchored the CF position and was the last true leadoff hitter this team had.
Things were going great then until Fowler chose to sign with the St. Louis Cardinals, and things are history. Since then, Fowler has been underwhelming and has dealt with a ton of injuries, while the Cubs have had a revolving door of not only leadoff hitters, but center fielders also.
They have tried many combinations over the years in hopes of finding one that worked. Albert Almora, Ian Happ, Rafael Ortega, Jason Heyward, and Christopher Morel, to name a few, all saw significant time in CF, and their results were mixed. Sure, they all had moments of success, but apart from that, none of them were the long-term answers, and the Cubs knew that.
As things sit right now, the Cubs may not have a bonafide CF on their roster, but they still have options. Morel will be one of those options after seeing plenty of time there this season, but he may be better suited as a utility player who can move around. Brennen Davis was also looked at as a potential everyday player, but a series of injuries the last few years, including back injuries this season, has his future in question.
If neither of them can handle the CF job at a full-time rate and the Cubs continue to search for answers, what could an alternate route be? Well, not only is there an alternate route, but this is a route the Cubs should consider, as Brandon Nimmo could be the answer to the Cubs center field woes.
While a superstar shortstop and a top-of-the-rotation arm are at the top of the list for the Cubs, they are expected to also look at the CF market, where Nimmo will be available. Nimmo has always been a reliable and consistent hitter, but at 29 years old, he quietly put together his best season.
When you look back at his season and career, it is hard not to see Nimmo not fitting into the Cubs plans, as there is not one thing he doesn't do well at. Typically a guy who is going to hit in the .280 and .290 range, Nimmo hit .274 in 2022, which followed his career-best .292 average in 2021.
Not known for power, Nimmo hit 16 homers which was one off his career high, while also driving in a career-best 64 runs. While the stolen base side of things is not part of his game, his .385 OBP is something the Cubs could use, as he does a great job taking his walks.
For the season, Nimmo walked 71 times compared to 116 strikeouts. That gives him 323 walks and 529 strikeouts which is well above the league average for the BB/K rate. Going a bit deeper on that, Nimmo walks more than 10% of the time while only striking out 17.2%. Both are big reasons his OBP is where it is, which is something the top of the Cubs lineup has been lacking.
Although he may not be a gold glove caliber center fielder, he did more than hold his own as he graded out in the 91% percentile defensively. Despite a below-average mark in outfielder jumps, Nimmo runs well, and that helps chase balls down in the outfield to make some of the more difficult plays look routine.
With only Seiya Suzuki locked up beyond next season in the outfield, the Cubs will have to start filling those positions, and there are far worse options out there than Nimmo. This is a guy with a high baseball IQ, knows what it takes to be a leadoff hitter, and controls the zone with each at bat.
He could help solidify the Cubs outfield plans or, at the very least, solidify them in the short run. Considering Ian Happ's season this year, it would be wise for the Cubs to extend him also, but his future will be in the air this season. Adding someone like Nimmo to the mix puts Chicago in a strong position as it takes care of the short-term problem until guys like Pete Crow-Armstrong, Davis, Alexander Canario, and Kevin Alcantara begin to make their way toward the majors.

Tags: Cubs Baseball
,
Dexter Fowler
,
Albert Almora
,
Ian Happ
,
Rafael Ortega
,
Jason Heyward
,
Christopher Morel
,
Brennen Davis
,
Seiya Suzuki
,
Alexander Canario
,
Kevin Alcantara