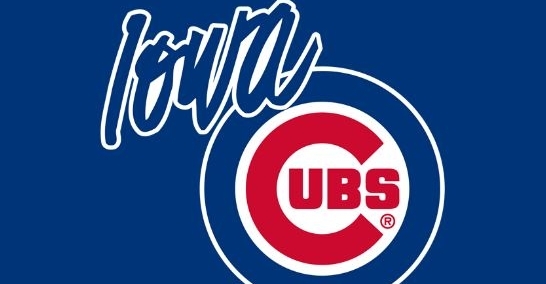 | | |
| --- | --- |
| Predicting the 2023 Opening Day Roster: Iowa Cubs | |
---
| | | |
| --- | --- | --- |
| Thursday, January 26, 2023, 9:26 AM | | |
It is no secret that the Cubs minor League system is vastly improved, especially when you had three teams in the playoffs last season. You could even argue that this will be one of the more entertaining systems to watch all season, as the amount of talent and the overall depth is second to none.
The one team that did struggle happened to be AAA Iowa, but that wasn't their fault. You have to consider the number of players who were called up from AAA to help the MLB team last year and had some of them stayed in Iowa, this team would have been better. With more talent on the MLB roster this year, look for more talent in Iowa, which could lead to a great season.
Here is what their opening-day roster could look like barring some injuries or spring surprises:
Starting Lineup: C Miguel Amaya, 1B Matt Mervis, 2B Miles Mastrobuoni, SS Sergio Alcantara, 3B Chase Strumpf, LF Brennen Davis, CF Darius Hill, RF Nelson Velazquez DH Jared Young.
There are some surprises on this list, mainly Velazquez, who was in the majors last year, Davis, and Mervis. The plan for the Cubs to at least start the season is to give these guys everyday action. The only way that can happen is in the minors so look for that to happen for the first few months.
Bench: C Dom Nunez, 2B David Bote, OF Matt Tauchman and OF Yonathan Perlaza.
No surprises here except for maybe Bote, who has been on the MLB roster for the last few years. It got to the point where the Cubs felt like they got all they could get out of him and therefore designated him for assignment. Bote returned to Iowa, where he can play every day and prove he deserves a shot to be back on the Cubs MLB roster.
Pitching Rotation: 1. Ryan Jensen, 2. Caleb Kilian, 3. Javier Assad, 4. Riley Thompson, 5. Roenis Elias.
This will be a massive year for Kilian, as his first round in the MLB did not go well. That has many people wondering if he is the real deal or if the Cubs made a mistake trading for him. I think he was rushed last season, so he has a chance to prove last year was a fluke.
Assad was a valuable asset for the Cubs down the stretch, and it wouldn't shock me to see him on the MLB roster when camp breaks. However, if they want him to be a starter, AAA is the way to go, giving him the best opportunity to get starts. My biggest X-Factor is Elias, mainly because of what he can offer.
If his winter League numbers were any indication, Elias has what it takes to be a starter, even at the AAA level, as depth insurance. Elias is also a lefty, which the Cubs lack in their bullpen, so he could be used as a lefty relief option. Regardless, this rotation is in better shape than it was a season ago.
Bullpen: Manuel Rodriguez, Danis Correa, Brendon Little, Ben Leeper, Cam Sanders, Cayne Ueckert, Vinny Nittoli, Bailey Horn, Eric Stout, and Samuel Reyes.
This is an extremely long list, so don't expect everyone on this list to be in Iowa when the season starts. However, it is a list filled with potential as five of the names average better than 96 MPH with their fastball, while the others have terrific secondary options. Marty Peavy and his staff will have plenty of options to play with, as Leeper, Rodriguez, and Correa should be the back end of the pen.
Injured List: Alexander Canario (Ankle and Knee Surgery) TBD, Stephen Gonsalves, Nick Niedert, and Brad Weick (Tommy John) out for 2023.
The biggest name on this list is Canario, who suffered a gruesome injury during his Fall League stint. That not only puts his 2023 season in jeopardy, but has people wondering if he will ever return to form again. That would be a painful pill to swallow, especially after he had a break out 2022.
Weick is also a name to take note of, not because he is out for 2023, but because of it the Cubs signed him to a two-year minor league deal. That shows you that they have faith in him to return to form and have plans for him beyond this season.
Other players of note to keep an eye on for the Iowa roster include Peyton Remy, Ben Hecht, Levi Jordan, Christian Donahue, Zach Davis, Esteban Quiroz, Nick Burdi, and Nelson Maldonado.

Tags: Cubs Baseball
,
Miguel Amaya
,
Chase Strumpf
,
Brennen Davis
,
Darius Hill
,
Nelson Velazquez
,
Jared Young
,
David Bote
,
Yonathan Perlaza
,
Ryan Jensen
,
Caleb Kilian
,
Javier Assad
,
Manuel Rodriguez
,
Danis Correa
,
Brendon Little
,
Cam Sanders
,
Cayne Ueckert
,
Bailey Horn
,
Samuel Reyes
,
Alexander Canario
,
Stephen Gonsalves
,
Peyton Remy
,
Ben Hecht
,
Levi Jordan
,
Christian Donahue
,
Zach Davis
,
Nelson Maldonado