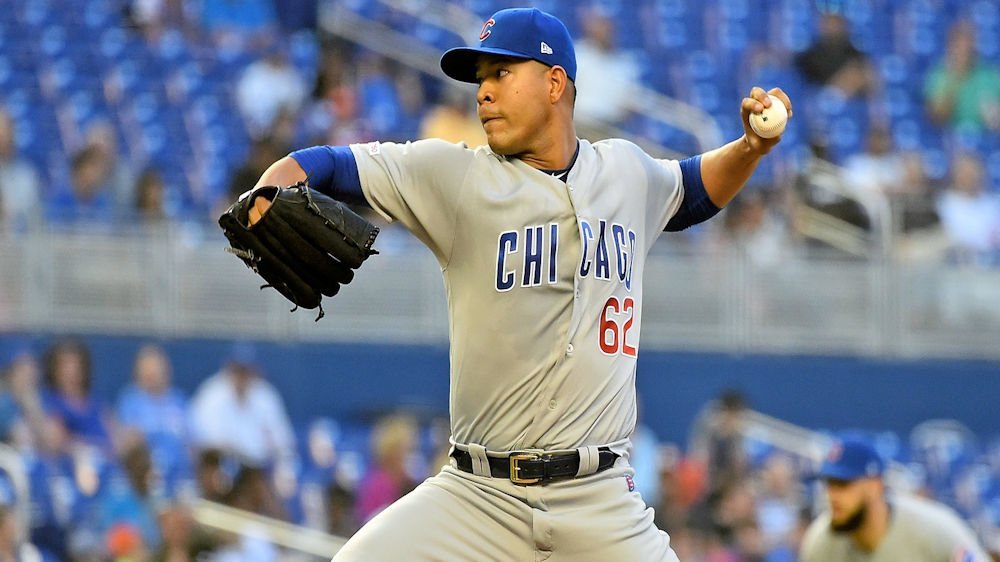 | | |
| --- | --- |
| Predictions on Cubs options with Quintana, Rizzo, Morrow, and more | |
---
| | | |
| --- | --- | --- |
| Wednesday, October 16, 2019, 8:41 AM | | |
The Cubs have some roster decisions to make regarding which free agents to re-sign, which to let go and which to pursue that are leaving other teams.
However, the Cubs also have a cluster of team options to chose from on various players: Anthony Rizzo, Jose Quintana, Brandon Morrow, Derek Holland, David Phelps, Tony Barnette, and Kendall Graveman make up that list.
Rizzo's situation seems to be the easiest for me. Neither Rizzo nor the Cubs are thinking toward a breakup. Rizzo's option will be the quickest to be picked up, and the Cubs will gladly due so. Rizzo's contract has this option as a 2 million dollar one, to tack on to his 12.29 million a year, a no brainer for the Cubs to give one of the best players in franchise history an extra two million.
Jose Quintana's deal is an intriguing one. The Cubs will likely not let Quintana walk, as he has made 30 plus starts in every year since 2013. He is a consistent option for the Cubs, which will cost them 11.5 million in 2020.
Quintana pitched well at the beginning of the year and produced a stretch from June through early September, where the Cubs were 11-3, but Quintana had a "terrible" stretch run and ballooned his season ERA to 4.68. He has yet to be the pitcher the Cubs thought they traded for, but a reliable three or four in the rotation. However, the Cubs could also choose to trade the left-hander if they can improve the rotation in other ways during the offseason.
Brandon Morrow's time in a Cubs uniform ended halfway through 2018. Murrow saved 18 games in the first half but has been battling a slew of injuries ever since. The Cubs are not likely to pick up his option, which is much more expensive (12 million) than he deserves after missing the entire 2019 season due to injury.
Derek Holland was the lefty specialist the Cubs attempted to save their bullpen with down the stretch in 2019. Needless to say, since they're at home right now, Holland didn't fix anything. His inconsistency, dipping velocity, and increasing age make the Cubs unlikely to pick up his option at 7 million.
David Phelps represents an attractive candidate to be seen in the Cubs bullpen in 2020. His option would equal an affordable 3.5 million, which is an exciting choice based on a 3.18 ERA and 18 strikeouts in 17 innings with the Cubs down the stretch. My inclination is that the Cubs will pick up Phelps' option for 2019.
Tony Barnette had a brief stay in Cubbie-blue. Barnette didn't make his debut until midseason due to injury, but his trip to the majors was short as it came right before a few Cubs returned from injuries. Upon being sent back down the minors where he had been rehabbing, Barnette stepped away from baseball to evaluate his career and headspace and has still not returned. That makes his option being picked up unlikely, especially since it sits at 3 million dollars.
Kendall Graveman is a forgotten name on this list. The Cubs signed him knowing he would miss all of 2019, making it likely that they pick up his option for 2020. Graveman would add some affordable depth to the rotation as he is poised to return from Tommy-John surgery in 2020.
Yu Darvish can opt-out after his resurgent 2019 season, but that remains unlikely.
Final predictions
Cubs keep: Rizzo, Quintana, Phelps and Graveman.
Cubs let go: Morrow, Holland, and Barnette.