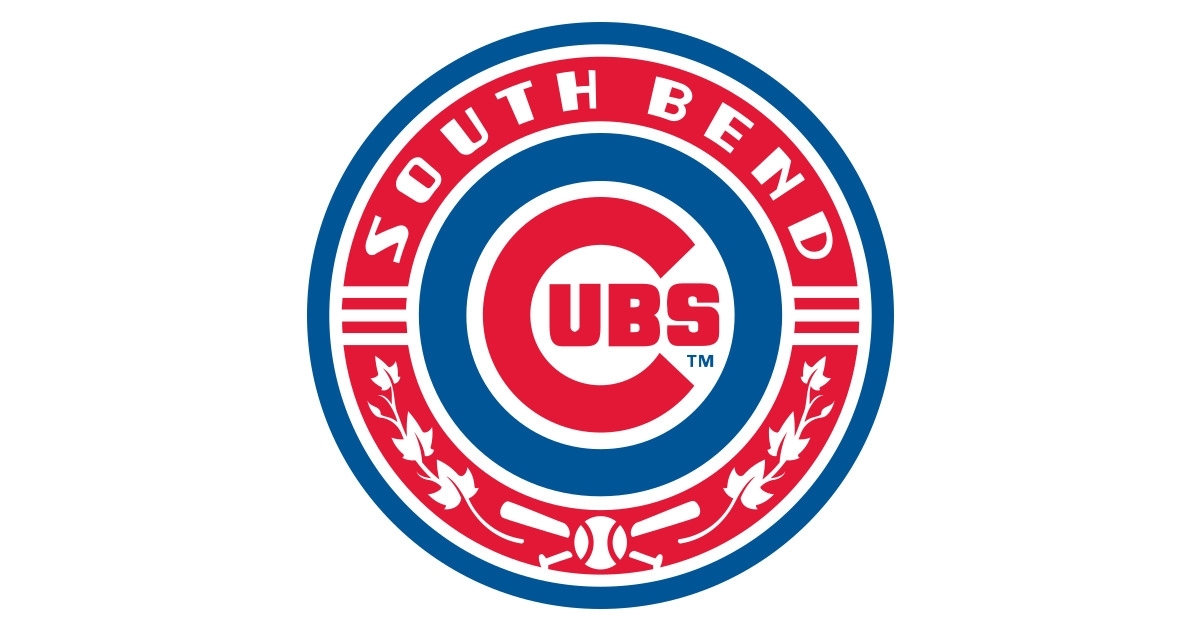 | | |
| --- | --- |
| Previewing the 2022 South Bend Cubs | |
---
| | | |
| --- | --- | --- |
| Thursday, March 10, 2022, 10:43 AM | | |
There hasn't been too much to cheer about in the Cubs organization for the better part of three years, but South Bend was the rare occasion. In 2019, former Manager Buddy Bailey led this team into the playoffs as a wild card and then came away with the Midwest League title in dominating fashion. They were so dominant that they didn't lose a single playoff game that season.
Two years later, following the canceled COVID season, the then-manager Michael Ryan saw his team struggle in virtually every facet going 52-67 and finishing near the bottom of the High A Central standings. 2022 is not only another new season, but a new man in charge as the Cubs will have their third manager in three seasons.
Lance Rymel will be stepping in to take over South Bend this season and comes with a ton of experience. Not only did he guide the Arizona Complex League team last year, but he posted the lone winning record of any team in the system. This is also his seventh season within the organization, so he does know a lot about the players on his team and what to expect.
Like most new coaches, Rymel will face plenty of challenges this season, and many of those challenges hinge on the pieces lost from last year. Guys like Brennen Davis, Nelson Velazquez, and Chase Strumpf have departed on offense, while Ryan Jensen is among the pitchers who will no longer be in South Bend. Even with a cast of talented players gone to different levels, you have to like the chances for South Bend to bounce back in a big way this season.
For that bounce-back to happen, things will hinder on the starting pitching, which South Bend will have plenty of. Last year's organizational pitcher of the DJ Herz started the season with Myrtle Beach before making his final start with South Bend. He will not only open the season in High-A, but there is a great chance he is the team's ace this season, looking to build off a great 2021.
It will take more than just one pitcher to make things happen, and South Bend knows that and is ready for the challenge. Chris Clarke is a guy to watch despite a rough 2021 in which he posted an 0-6 mark with a 4.29 ERA. The 2019 fourth-round pick has yet to win a minor league game, but has a 3.66 career ERA proving that he knows how to pitch.
Should they return from their injuries, fellow top 30 prospect Riley Thompson and top 10 prospect Kohl Franklin have a great chance to anchor down the middle of the rotation. Both have a limited sample size, but come with plenty of potential and upside, making things interesting for the regular season. The No. 5 spot is up for grabs, and it seems to be a two-person race. 2021 first-round pick Jordan Wicks is expected to battle for that final spot, as is Max Bain, who showed some potential last year. Regardless of who gets that spot, South Bend has five starters they can count on, which is unheard of at the High-A level.
While the starting pitching seems fine, what about the bullpen? Essentially Bain could be one of those surprise guys, especially if he misses out on the rotation. Bain was up and down last season, but we have seen what he can do when on, and he would be a great bullpen arm. Other names to look for in the bullpen are Zachary Leigh, Bailey Horn, Edurniel Nunez, Jack Patterson, and Michael McAvene.
McAvene, to me, is the most critical after being selected in the third round of the 2019 MLB draft. A former starter turned closer, McAvene has terrific stuff and could be the closer of the future. Injuries have slowed his progression since turning pro, and if he can put that behind him, the Cubs should be golden in the back of their pen for years to come.
The pitching is ultimately what will keep South Bend in the game, but it will be up to the offense to take that next step. With so many consistent producers moving on, what does that leave this team with? From a catching side of things, South Bend should be set as Ethan Hearn, and Pablo Aliendo should hold down the fourth. Don't be surprised to see Casey Opitz appear towards the second half, as the Cubs do have catching depth in the infield.
Moving to the infield, all eyes will be on Bryce Ball as he enters his first full season with South Bend. Acquired in the Joc Pederson deal last July, Ball showed the potential that made him a top 20 prospect in the Braves system, but left the fans wanting more. If he can increase his average by still providing the Cubs with the high OBP and power, look out for the future.
Next ball, you should see players like Liam Spence (2021 draft pick) see time at second base and shortstop, with Jake Slaughter handling a lot of his duties at third. Given how many shortstops the Cubs have in the system, expect this position to be a revolving door of talent this season, as that will be the position to watch for the future.
The most significant change will land in the outfield, where a ton of their production will be gone. Unlike last season's team that was all about power in the outfield, look for a more balanced approach as the Cubs want more contact than power. With that in mind, Christian Franklin and Jordan Nwogu could see plenty of time as they provided the Pelicans with a great mix of contact and power.
Yohendrick Pinango has been a steadily rising prospect and had a solid year again last year. Pinango will get plenty of time this year, but could be moving up to AA this season. Acquired in the Kris Bryant deal, Alexander Canario put on quite a show with South Bend last year and will return for an encore. If last year was a preview of what is to come, you are looking at a power-hitting specimen that the Cubs haven't had in years.
Perhaps the one player with the most pressure this season is the top 10 prospect, Cole Roederer. The former high school stud nicknamed the California Kid, Roederer, has endured a rough first two seasons and missed nearly all of last year with an arm injury. Expected to return to form this year, Roederer needs to go out and deliver at the level everyone expects him to, or he will be teetering on bust if he doesn't.
From a talent side of things, South Bend has plenty of it, and they will have plenty of it coming and coming. It all comes down to coaching and chemistry with this team. If this talent gels and the coaching improves, it could be another fun summer this season in South Bend.

Upgrade Your Account
Unlock premium boards and exclusive features (e.g. ad-free) by upgrading your account today.
Upgrade Now