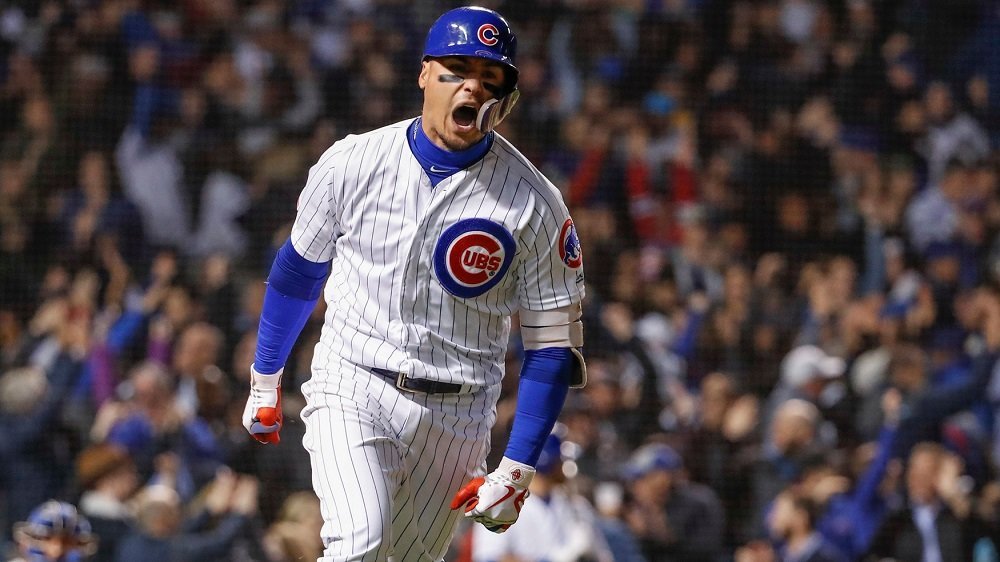 | | |
| --- | --- |
| Series Preview and Prediction: Cubs vs. Pirates | |
---
| | | |
| --- | --- | --- |
| Thursday, April 1, 2021, 8:27 AM | | |
We have reached opening day 2021 as the Chicago Cubs kick off the regular season with six games at home, starting with three against the Pirates. After playing just 60 games last season, 162 will come with lots of challenges this season as many teams will have to adjust on the fly to keep players fresh after a shortened season.
The Cubs know the importance of a fast start as they got off to a 13-3 start last season before cruising to the Central division title. With a full slate of games in 2021, the Cubs know they will need to play better than they did a season ago and know the importance of a fast start and what it can do for a team's morale.
Fortunately for them, six of their first 12 games come against the Pittsburgh Pirates, who many predict to not only finish in last place in the Central but to be one of the worst teams in the MLB this season. With 19 meetings against the Buccos, these are the games the Cubs need to have if they want to contend for a Central division title.
Here is a look at the pitching matchups and what to expect in the series:
Thursday, April 1 on Marquee Sports Network: Chad Kuhl vs. Kyle Hendricks
After bouncing around between the starting rotation and the pen last year, Kuhl will make his first opening day start as he becomes the ace of the Pirates staff. A spot previously occupied by Jamison Taillon, Kuhl will look to anchor down that role and show he is worthy of being the ace.
Kuhl has had some luck in the past against the Cubs, but he has also been hit with some rough starts as his command was never consistent enough against them. Anthony Rizzo, Jason Heyward, Kris Bryant, and Willson Contreras all hit north of 300 against them as they will be the middle of the Cubs lineup. Opposing him will be Kyle Hendricks making his second straight opening-day start.
Despite a rough spring this season, Hendricks has compiled a 36-20 career record at Wrigley Field while posting a 2.54 ERA. Those numbers are even better against the Pirates as they have struggled to mount any consistent offense off him. Although Hendricks has pitched well at Wrigley, March and April haven't been too kind for him as he has posted a 4.29 ERA in those months across his career. Look for him to focus on Adam Frazier, Gregory Polanco, and Kevin Newman to be the ones he focuses on as they have hit him hard.
Welcome home. #CubTogether pic.twitter.com/EWdI2kRdDZ

— Chicago Cubs (@Cubs) April 1, 2021
Saturday, April 3 on Marquee Sports Network: TBD vs. Jake Arrieta
In his second go-around with the Cubs, Jake Arrieta was given the No.2 spot in the rotation after pitching very well this spring. Brought in to replace Jon Lester as the veteran in the Cubs rotation, Arrieta has been better than advertised so far as he could quietly turn out to be a free-agent steal. Not only has he pitched well at Wrigley Field, posting a 2.29 career mark, but he has pitched very well against the Pirates, including his 2015 NL Wild Card complete-game shutout win. Polanco has the most experience against him in the Pirates lineup, and he has hit just a 208 off him.
With the Pirates yet to announce a game two starter, Mitch Keller seems like the most likely candidate at this point. The 24-year-old former top prospect is coming off a terrible spring and a year in which he posted a 2.91 ERA in five regular-season starts. Keller is hoping the success of 2020 carries over to 2021 as he will be looked at as the replacement for Taillon in the future.
Jake Arrieta will get the start after Kyle Hendricks #Cubs #flythew pic.twitter.com/YCAI3LO9lx

— CubsHQ.com (@ChicagoCubsHQ) March 25, 2021
Sunday, April 4 on Marquee Sports Network: TBD vs. Zach Davies
Another game in which Pittsburgh has yet to announce a starter, JT Brubaker and Steven Brault are the two names that seem most destined for this spot. Brault has bounced around between the pen and rotation for much of his career but was used primarily as a starter last season. On the other hand, Brubaker had mixed reviews in 2020 but did show signs of being a legitimate middle of the rotation arm. With Joe Musgrove added to Trevor Williams and Taillon as key departures, he will be looked upon to step up in a big way.
Making his Cubs regular-season debut will be Zach Davies, who steps into the rotation in place of Yu Darvish. After what was looked at as a questionable trade, Davies went out and had a fantastic spring pitching better than anyone else in the entire rotation. He will need to keep that up for fans to forget about the Darvish trade and accept him as their own. Davies has pitched to a 3.70 ERA at Wrigley while posting a 4.44 ERA against Pittsburgh.
Prediction: FLY THE W
With the Cubs having such a great spring, it is time to shift that focus to the regular season in hopes of playing the same way. For that to happen, it all starts with Pittsburgh, as Chicago couldn't have asked for a better matchup to open the season. The Cubs will compete for a playoff spot this season, but they need to win series and games they should win for them to do that.
This is precisely one of those series the Cubs should win, and anything less than going 2-1 would be a huge disappointment. When you look at how the Cubs played this spring, compiled with the state of the Pirates at this moment in time, things should go the Cubs way as they open the season 3-0 with a sweep of Pittsburgh.
"Boy, anybody who doesn't get excited about the opening game of the season, something must be wrong with them." - Harry Caray#OpeningDay pic.twitter.com/53ErN4zUiP

— Marquee Sports Network (@WatchMarquee) April 1, 2021

Tags: Cubs Baseball
,
Kyle Hendricks
,
Anthony Rizzo
,
Jason Heyward
,
Kris Bryant
,
Willson Contreras
,
Jake Arrieta
,
Jon Lester
,
Zach Davies
,
Trevor Williams
,
Yu Darvish