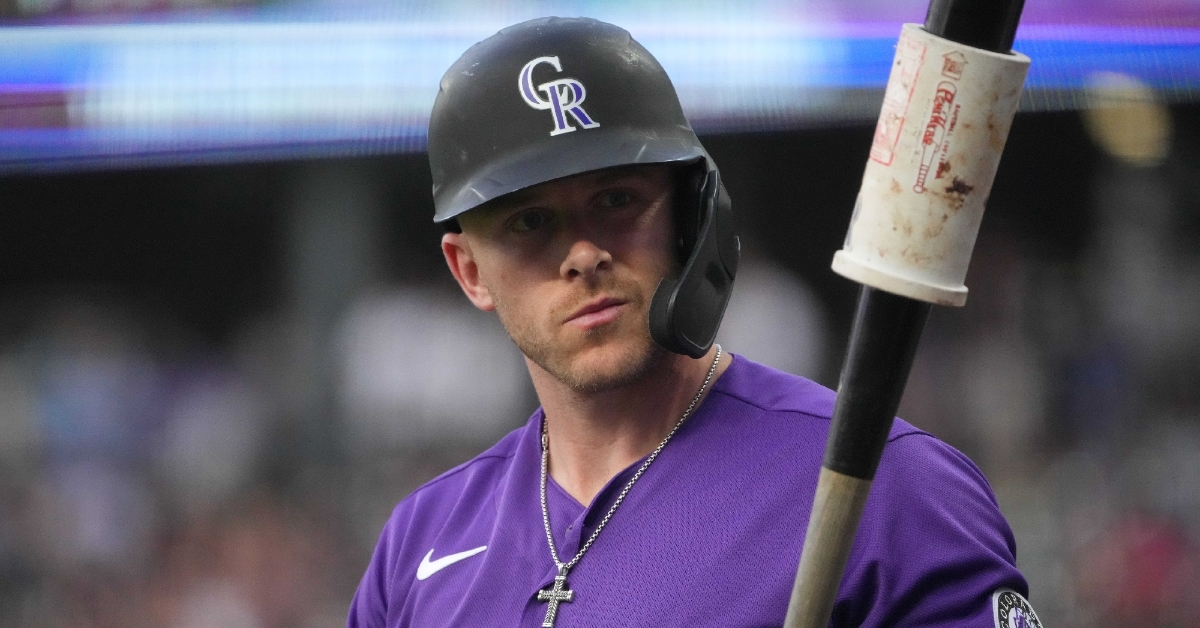 | | |
| --- | --- |
| Several options for the Cubs at shortstop | |
---
| | | |
| --- | --- | --- |
| Friday, December 17, 2021, 11:00 AM | | |
When the regular season ended, and the offseason began, there were so many questions surrounding the Cubs and their plans. Jed Hoyer went on record to say the team would be aggressive, but they would be smart when it came to signing offseason pieces. Keep in mind that this team had 70-90 million come off the books, depending on how you look at things, so they had plenty of cash to work with.
One of the positions of need for this team was starting pitching, and so far, they did well addressing that. After picking up Wade Miley and his 10 million dollar option, the Cubs shocked the world and signed Marcus Stroman to a three-year 71 million dollar contract from the free-agent market. Add in Clint Frazier, Yan Gomes, and the trade for Harold Ramirez, and the Cubs have been active even if it isn't the way most fans would think.
However, there is still a ton of work to do on this team, and they are still looking for some impact bats, especially from the left side of the plate. Along with that comes the need for a shortstop, as Nico Hoerner might likely be considered a utility player next season. Given the talent in this years shortstop class, the Cubs had plenty of options, but after Corey Seager and Javy Baez inked deals with new teams, that market is starting to cool down.
Trevor Story and Carlos Correa remain the two best options on the market, and the Cubs continue to see their name linked with Correa. That would be the
impact signing the Cubs, and their fans are hoping for, but given his age and how many years he wants, I am not sure the Cubs can meet his demands or if they even should meet them.
Story would also be a great option, but questions surrounding what kind of player he will be outside of Coors Field are legitimate questions making it a mystery if he is worth what he wants. Should both of these players sign the big contract that everyone expects them to sign, would the Cubs still be looking to add to the shortstop position.
As difficult as it is to believe, the Cubs may have plenty of plan B options for the shortstop position, and some should be worth considering. Most of the names listed below you have heard of, but some you may not be familiar with. Either way, these names are not in the same class as Story, Baez, Seager, or Correa, but all of them have shown flashes of greatness when they have had a chance to be called upon.
Ha-Seong Kim
If the Cubs are looking to improve defensively, Kim is a great option to pursue this offseason. Signed by the San Diego Padres out of the KBO, Kim was one of the best bats to come out of the KBO in 2020, posting a .292 average to go with 133 homers and 575 runs batted. He then signed a four-year 28 million dollar deal where things haven't gone well so far.
Kim has struggled to hit in the majors as his .202 average and eight home runs prove that. However, his glove at the shortstop position has proven MLB-ready and is way above average. Kim is not a free agent at this point, but given his struggles, the Cubs could swing a deal for him for next to nothing.
Nick Ahmed
The oldest name on our list is Nick Ahmed, who has put together a great career with the Diamondbacks. Even if his average sits at .236 with 65 homers and nearly 300 RBIs, Ahmed does so much more than that. Defensively is where he earns his money and has been considered elite for quite some time. Add in a strong arm, and you can see why he may be worth the risk even if his offensive numbers were terrible in 2021. To get him, the Cubs would also need to work a trade with Arizona, but with 18 million owed to him over the next two years, it would be well worth the risk.
Kevin Newman
Speaking of familiarity, Kevin Newman is a familiar name for Cubs fans after spending most of his career with the Pittsburgh Pirates. Much like Ahmed, Newman has one of the best gloves at the shortstop position, which makes up for lack of offense.
His .257 average with 18 career homers leaves fans wanting more, but with three years of arbitration left, he is undoubtedly an intriguing option to have. Keep in mind inter-division trades are not common, but this is one the Cubs could swing.
Isiah Kiner-Falefa
The least known name on this list could be Isiah Kiner-Falefa. The 26-year-old Texas Rangers shortstop has been showing signs of growth, recently hitting .265 with 16 homers and 118 RBIs. Unlike the rest of the names on this list, Falefa was new to the shortstop position last year, but it may have saved his career as a player.
Not only did he play well defensively, but he graded out as a stud defender, which is all you can ever ask for. He also has two years of arbitration, so the Cubs would have control over him. When you consider that Texas added both Seager and Marcus Semien, Falefa could be on the way out.
Jonathan Villar
The last name on this list is another familiar name in Jonathan Villar. The 30-year-old utility infielder has bounced around between positions, but has called shortstop home for the last several seasons. In that time, Villar went from a serviceable defender to rating slightly above average with the glove, which the Cubs would have to consider.
However, he has been a great leadoff hitter with an above-average bat while also adding the element of speed into the equation. Villar is also a free agent, which could allow the Cubs to offer him a one-year prove-it deal to see how things pan out. There are far worst options out there than him.
Other names to potentially see the Cubs target as a plan B option would be giving Sergio Alcantara or Hoerner another chance or going after defensive studs Andrelton Simmons or Jose Iglesias. Either way, the Cubs have options and should be aggressive once this lockout ends.