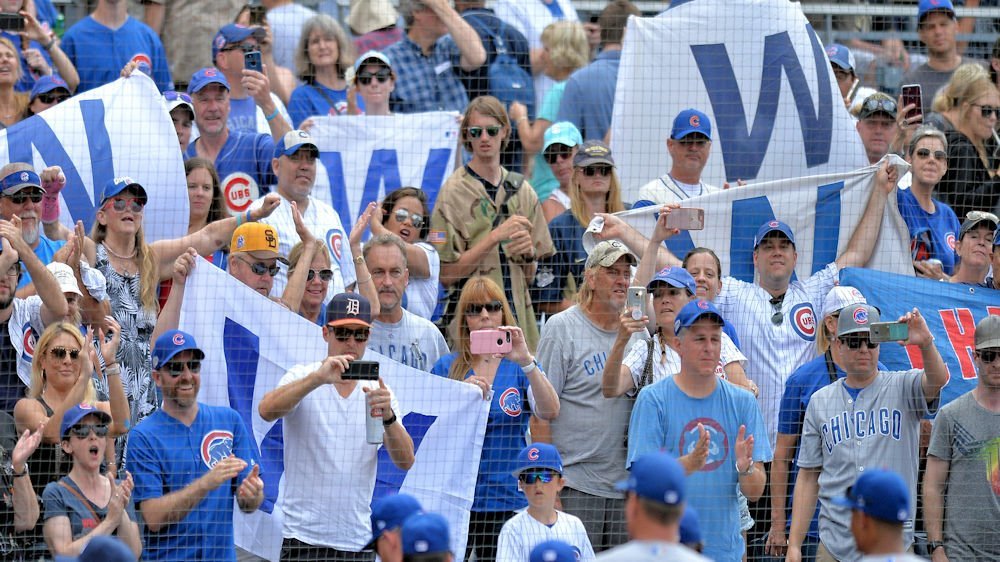 | | |
| --- | --- |
| The Stage is set: South Bend ready for first title appearance since 2013 | |
---
| | | |
| --- | --- | --- |
| Tuesday, September 10, 2019, 11:05 AM | | |
The stage is set as the 71-56 South Bend Cubs Midwest Eastern League Division champions now know who their opponent will be for the Midwest League Championship series set to begin Wednesday evening. That team will be the Clinton LumberKings as they finished off Cedar Rapids Kernels 6-2 to claim the Western Division title. This will be the Cubs first championship appearance since 2013 when they were known as the Silverhawks.
Not only is South Bend riding some serious momentum, going a perfect 4-0 so far this postseason but because Cedar Rapids and Clinton were forced to play a decisive game three, the Cubs will enjoy an extra day of rest before returning home to get their series underway tomorrow at Four Winds Field. Not only do the Cubs benefit from playing the first two games of this series at home, but they have continued to maintain one of the best home records in all of the Midwest league making that much for teams to get a jump on the Cubs so far this postseason since every series has started at home.
The stage is set!

The #SBCubs will square off against Clinton in the Midwest League Championship Series starting on Wednesday at 7:05 PM in South Bend.

Let's get this thing started, @LumberKings. pic.twitter.com/4XcIbzYnSC

— South Bend Cubs (@SBCubs) September 10, 2019
With that extra day of rest, the Cubs are at an advantage in terms of their starting rotation as they should be able to keep their previous series order intact. Look for Faustino Carrera to take the ball in game one yet again looking to build on his impressive performance against Bowling Green. Since the departure of Brailyn Marquez to Myrtle Beach, Carrera has been the ace of this staff as this will mark his final start of 2019.
Riley Thompson should be slated to start game two as he will be looking to end the home slate of games for South Bend on a positive note. I expect both Cam Sanders and Derek Casey to once again start games 3 and 4 on the road as both did admirably against Great Lakes in the previous series. Should this series go the distance and go to a decisive game 5, South Bend has plenty of options in terms of who they could throw for that game. Look for the decision to come between Peyton Remy and Zach Mort, but if you ask me, Mort seems to have the inside track given how he was able to finish the 2019 campaign. In a surprising move, Adbert Alzolay was optioned to South Bend for this series making it certain he will start somewhere along the line.
Offensively, the Cubs have been on a tear for about a month now as their offense continues to deliver in the clutch. Unlike most teams who have relied on the long ball to get runs, South Bend has been able to put together big innings by stringing together multiple hits and playing fundamentally sound baseball. With no one on the team having more than 12 homers, the Cubs can beat you in many ways making them a team that no one wants to play at the current moment.
With Clinton hailing from the Western division, South Bend doesn't have much previous action against this team only seeing them three times on the season. Not to mention they met during the first half of the year, so a lot has changed since they duked it out for those three games. However, it was Clinton who managed to get the upper hand during the regular season, taking 2 of three from South Bend outscoring them 9-7 in the series with all three games decided by two runs or fewer.
Not only did these teams meet in the first week of May, they never played in South Bend, which is where the series opens tomorrow. The Cubs have continued to take care of business at home as they have put together one of the best home records in the league this season. Should they continue that trend and sweep Clinton in their two final home games, it would not shock me to see this series over in three games. However, with both teams playing as well as they have, I expect this to be a full five-game series where the manager that can make the right moves down the stretch emerges as the 2019 Midwest League Champions.
Get caught up on the Midwest League Championship Series on our website with ticket info, game recaps, and more!

LINK ?? https://t.co/9iExeArmV5 pic.twitter.com/v4tbSrBf0r

— South Bend Cubs (@SBCubs) September 10, 2019
We're giving away a pair of tickets to each Championship game AND the chance to throw out a first pitch on our Facebook page. Visit https://t.co/p87F1Ruq7S for details. pic.twitter.com/T7iloaUe7d

— South Bend Cubs (@SBCubs) September 10, 2019