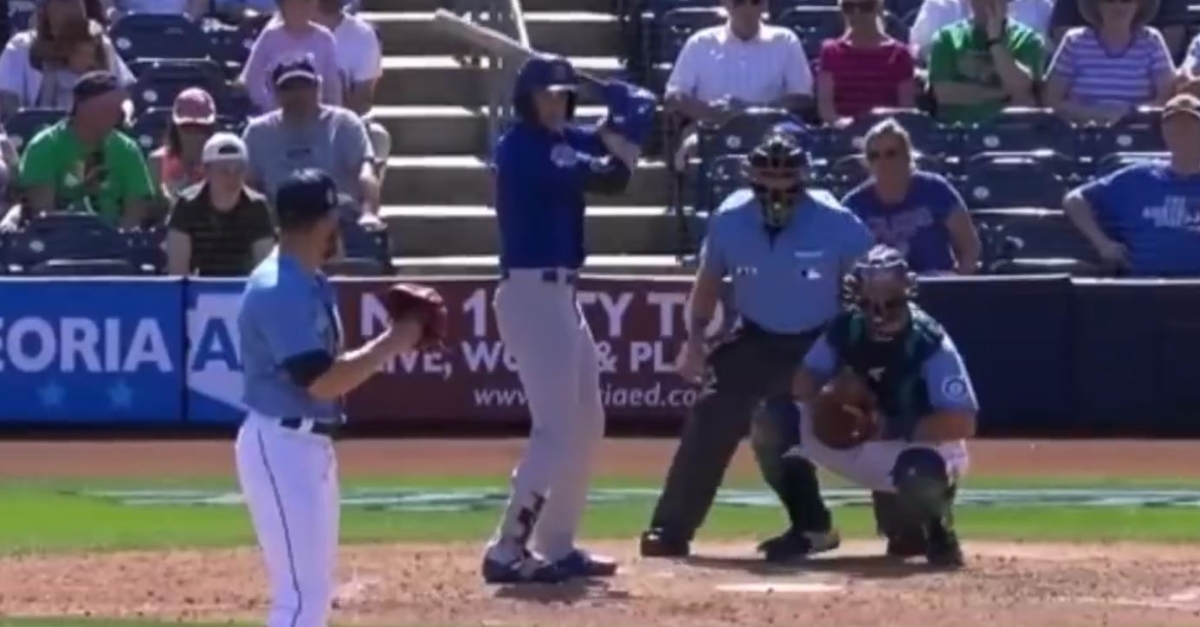 | | |
| --- | --- |
| Three Cubs hitting prospects set to breakout in 2023 | |
---
| | | |
| --- | --- | --- |
| Sunday, January 1, 2023, 11:00 AM | | |
Breakout seasons happen every year, but when it comes to the Cubs and their minor league system, they had a handful of breakout stars. Matt Mervis highlights that list as he not only hit .307 but connected for 37 homers while driving in better than 120 runs. He earned the nickname Mash Mervis for a reason which is fitting when you think about it.
His teammate Alexander Canario can also say he had a breakout season as he led the organization with 38 homers. His average hovered around .245-.250, but he has plenty of potential. Canario injured himself in the Winter Leagues and will now be lost for all of 2023.
Other players that had breakout seasons in 2022 include Pete Crow-Armstrong, Kevin Alcantara, Yonathan Perlaza, Bryce Ball and Jake Slaughter. If you notice anything about that list it would be that it is outfield heavy with a mix of infield talent thrown in. The names on this list have emerged as some of the stars in the Cubs system, but now it is time to focus on 2023 where other players have an opportunity to break out.
Like 2022, I expect a lot of players to have breakout campaigns this season, but that would be a lengthy process to list everyone that I think will breakout. Instead, I had to give this list a ton of thought and dive deep into what they did last season and how I think they will fare this year.
This is the trio I have come to a conclusion on who I think will break out in 2023:
Acquired as part of the Yu Darvish trade in 2021, Caissie put on a show during the Arizona Complex league in 2021 before taking the field for Myrtle Beach late in the season. In limited time with the Pelicans, Caissie showed a ton of promise, but it was what he did with South Bend this season that stood out.
Not only did Caissie hit close to .290 on the season, but he got better as the season went on, which goes to show you the adjustments he made. His power wasn't what many expected it to be, but he still managed to belt double-digit homers while driving in better than 50 RBIs.
Expecting to land in AA next season; when you look at the Cubs system and talk to experts, a lot of them feel like Caissie has the best overall hitting tools in the system. If that is the case, it is only a matter of time before he breaks out and shows what he can do. This could be the season that happens, as the Cubs have a plethora of outfield talent to pay attention to.
Cristian Hernandez
All eyes are going to be on Cristian Hernandez this season and rightfully so. The 18 year old shortstop product was the prized possession of his international class and has been performing very well ever since.
After dominating in the Dominican Complex League in 2021, Hernandez came stateside in 2022 and participated in the Arizona Complex League. His numbers were down compared to 2021, but he did improve as the season went on which is all you want from a young guy. Some felt he should have been promoted by the end of the season, but that never happened.
2023 is a very big year for Hernandez as he will not only start in Myrtle Beach or South Bend, but this will be his first season of full-season minor league ball. Should he be able to adjust to that and live up to the expectations put upon him, this is a player the Cubs may want to fast-track to the major leagues.
Projected to be a .300 plus hitter with 30-30 potential, Hernandez is still young enough and athletic enough to change positions, and the Cubs have an opening at 3B. That could be where he ends up before all is said and done, and fans may see that happen as soon as this season.
This was a tough one considering what we saw from Davis in 2021, but I have to put him on this list for now. The second-round pick of the Cubs in 2018, Davis has largely been viewed as the Cubs best prospect but has now fallen behind PCA. A big reason for that has been the injury history of Davis, but PCA has played so well that he has earned that spot.
From the moment Davis stepped on the field for the Cubs, you could see his potential as he lit up the Arizona Rookie League in 2018. One season later, he found himself in South Bend, where he hit .305 with eight homers and 30 RBIs. If those numbers seem low, it would be because he missed more than 70 games with a broken wrist after taking a pitch off the hand in May.
2021 was a breakout season for Davis, at least up to this point. While playing for both Tennessee and Iowa, Davis was hitting close to .270 while he started to tap into his power. That put him on the verge of breaking out in 2022, only to be limited with another injury as he underwent back surgery early in the season.
The injury history is starting to become a concern for Davis as he is starting to get to the point of being a bust if things don't pan out soon. If he is fully healthy, which it looks like he is, look for Davis to start the season in AAA, where he may have a chip on his shoulder. This is a make-or-break season for Davis, and I expect big things from him this season.
Other players to keep an eye on this season who could have break out years would be James Triantos, Ed Howard, Kevin Made, Yohendrick Pinango and Miguel Amaya if he can finally stay on the field.

Tags: Cubs Baseball
,
Alexander Canario
,
Kevin Alcantara
,
Yonathan Perlaza
,
Owen Caissie
,
Yu Darvish
,
Brennen Davis
,
James Triantos
,
Kevin Made
,
Yohendrick Pinango
,
Miguel Amaya