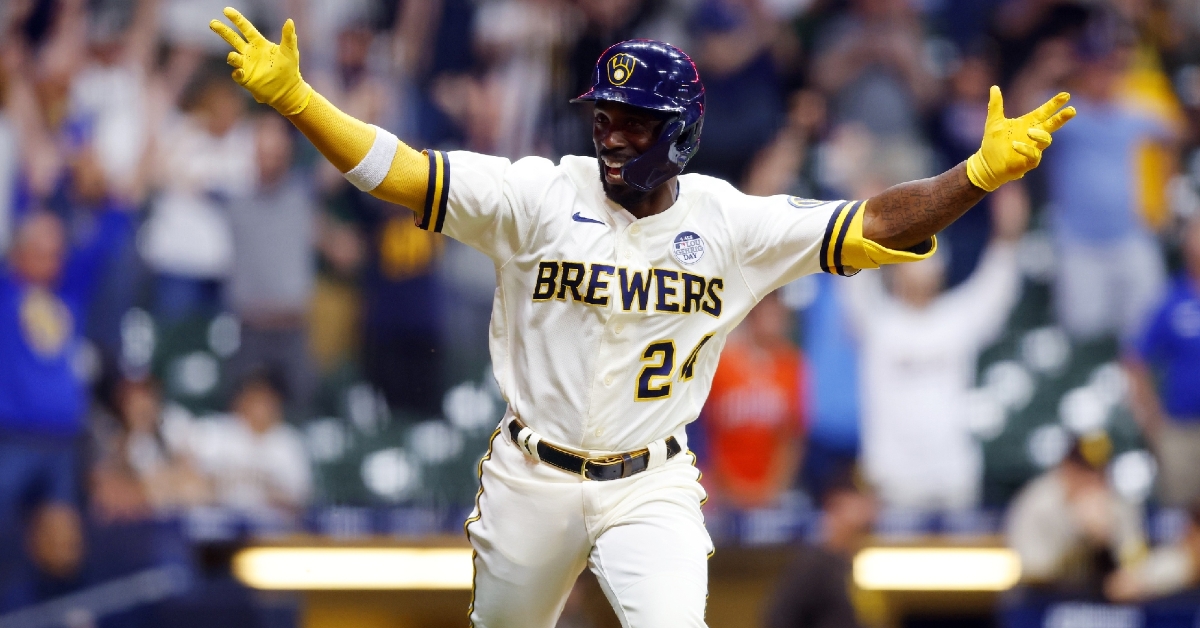 | | |
| --- | --- |
| Three outfield depth options for Cubs | |
---
| | | |
| --- | --- | --- |
| Wednesday, January 11, 2023, 10:00 AM | | |
When you look at the current starting OF for the Cubs, you have to marvel at their potential. Not only does Ian Happ have a gold glove in left, but Cody Bellinger and Seiya Suzuki also have gold glove potential. That makes this one of the best, if not the best, defensive OF in the game if these guys can play up to their potential.
However, what will set this OF apart from others would be the offensive production they are all capable of. Happ had a down year power-wise last season, but he put forth a career-best average and had his best overall season as a pro. Happ has the potential to hit 25-plus homers, and hopefully, the average won't dip because of it.
Bellinger was an NL MVP not long ago and was one of the best home-run hitters in the game. Since then, he has gone through a rash of injuries, a swing with too many holes, and hence has become a shell of himself. The Cubs are hoping for a bounce-back year from him, and if he can do that while giving you 25-30 homers, that will be huge.
Suzuki is the biggest X-Factor in the outfield, mainly because of what fans saw last year. With 14 homers, fans expected much more than that, especially when you look at what he was doing in Japan. However, it was his first season as an MLB player last year, and that often takes a bit of time to adjust. Add in some injuries during the first half, and it took Suzuki a bit to get going.
Once the second half started, Suzuki was a different player and began to look like the player the Cubs expected him to look. With him participating in the WBC this winter, Suzuki will come into the season in a better place and will be more prepared than he was last season. However, what do the Cubs have for OF depth outside of those three?
Injuries are going to happen, and when they do occur, the teams that have the most depth are the ones that can overcome those injuries. The Cubs have a lot of depth on their roster, but most of that depth is at the infield spots. Sure, Christopher Morel and Nelson Velazquez can play the OF, but will either of them be considered a fourth OF right now?
You also have prospects like Darius Hill, and Brennen Davis knocking on the door of an MLB call up, and those are other OF depth options this team can have. The problem with that becomes when will those two be ready and what does this team do until that time comes. I don't expect the Cubs to do much more this offseason, but adding one more outfielder for additional depth may not hurt at this point.
Looking at who is available and who is not, there are some options that the Cubs may consider, with two of them coming as free agents and one via the trade. One name the Cubs are very familiar with, while the other two have made a name for themselves in recent years.
Andrew McCutchen
This is the name Cubs fans should be familiar with after playing with the Brewers last season and spending a large chunk of his career with the Pirates. The former NL MVP was one of the best players in the league from 2011-2015, which is a big reason why the Pirates were a great team during that time.
Now on the back end of his career, McCutchen is no longer an everyday player but is still a very valuable piece to have as a depth piece on any roster. Not to mention his veteran presence in the clubhouse, and this seems like a win for the Cubs. Despite a .237 average last year, McCutchen still managed to hit 17 homers, so there is something left in his bat.
This is also a guy who historically hits very well in Wrigley Field, where he has an average north of .356. This is one of those deals you could make for one year, and it wouldn't cost you a ton.
Austin Meadows
Getting off the free agent market for a minute, the Cubs could venture to the trade market to add an outfield bat. That is where Austin Meadows comes into play. Health issues largely diminished his performance in Detroit, and he hasn't found his footing with the Tigers. A trade while his value is low could pay off big.
Prior to arriving in Detroit, Meadows was a part of the Tampa Bay organization and was one of the more underrated OFs for a four-year stretch. He was a high-average hitter, who had above-average power and could steal bases. Once his price tag got too high, the Rays traded him to Detroit, and they signed him to an extension.
Meadows is a left-handed bat and, at the stage of his career, would be happy with being a platoon player as long as he is with a winner. The Cubs have pieces the Tigers would love to have, so this is a name to monitor throughout the season.
Adam Duvall
Perhaps the most surprising player left on the free agent market is of Adam Duvall. The former Atlanta Brave is coming off a career season and was a huge part of the Braves' success not only last season but also in 2021. However, after the Braves extended Austin Riley and everyone else on the roster, Duvall is left without a deal which is puzzling.
Getting Duvall will not come cheap, especially after the season he had, and he will cost at least four or five years. This is a deal that could have huge implications because Duvall can play DH or a corner OF spot should Happ not be extended beyond this season. Regardless, the Cubs have options to make something happen.