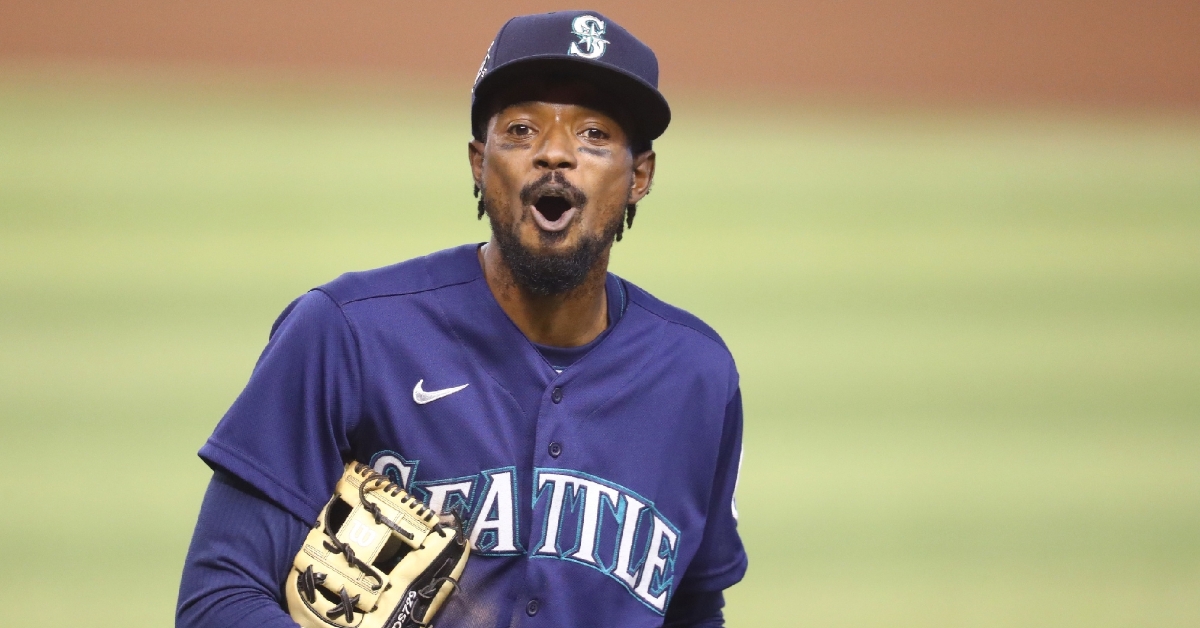 | | |
| --- | --- |
| Three takeaways from Cubs signing Dee Gordon | |
---
| | | |
| --- | --- | --- |
| Wednesday, May 26, 2021, 5:00 PM | | |
In the wake of so many injuries for the Cubs this season, their overall depth is starting to get tested. For the most part, this team has overcome those injuries, but there comes a time when too much to overcome will settle in.
They are starting to get to that point now where Jason Heyward, Matt Duffy, and now Nico Hoerner have all landed on the IL joining guys like Jake Marisnick, Justin Steele, and Austin Romine, to name a few. The wake of the Hoerner injury has significant impacts as the Cubs already had to add Patrick Wisdom to their roster to take his spot.
With Illderamo Vargas no longer with the Cubs, Sergio Alcantara appears to be the next player from Iowa on his way to the bigs. The problem with that is he is not on the 40-man roster, so another long-term move will need to be made. However, in the wake of all the interchanging parts, the Cubs have signed someone to a minor league contract who will not only head to Iowa immediately but could be on the big-league roster soon.
Long-time veteran middle infielder Dee Strange-Gordon has agreed to terms with the Chicago Cubs on a minor league contract. Gordon will head to Iowa to not only fill the need for infield help, but Rafael Ortega is now leaving Iowa also for either the Taxi-squad and or the MLB roster.
There is a lot to like about this Gordon signing, and here are a few of the takeaways of what this signing means for the Cubs.
Speed, speed, and more speed
It has been refreshing to see what David Ross has done with this team and the transformation they are going through. Once a home run or bust team, they are starting to become more of a contact first team but still fall into the home run or bust mentality.
Along with that, the Cubs are stealing bases at a much higher clip than anyone expected. They are second in the national league in stolen bases only behind the San Diego Padres. Should Gordon reach the majors at some point soon, that total will go way up as Gordon can flat out fly.
Across his MLB career, Gordon has been a two-time all-star who has posted a solid .286 average. Along with that, Gordon has also swiped 330 career steals and is a legitimate 40 steal guy if in the lineup every day. Adding Gordon to this team will give them incredible speed either off the bench or in the starting lineup. This was a player the Cubs looked at throughout the offseason, so it doesn't surprise me at all to see him land in Chicago.
A veteran guy who can play all over
One thing the Cubs have done better than anyone this season is adjusting to injuries with a roster full of utility guys. These guys can play multiple positions on the diamond, which allows the Cubs to move guys around to keep things rolling. Gordon falls into that category and gives the Cubs flexibility.
Gordon is a middle infielder by trait who has spent most of his time at second base. However, he does have time at both shortstop and third base so he can move around the diamond. Ironically, when Gordon was drafted, he was drafted to be a centerfielder, so if the Cubs needed him to go out there, I am sure he would.
Gordon is a vastly underrated player mainly because of his most significant attribute being the speed factor. He will always be known for stealing bases, but a 280-plus average as a pro is nothing to slouch about. Gordon can play, and he has played great with an everyday role, and who knows what could happen.
If Hoerner is going to miss an extended period, Eric Sogard and David Bote are the long-term options at second. With Bote holding down third until Duffy comes back unless the Cubs plan to play Sogard every day, they need help. Gordon can not only give them that help, but he could emerge as an everyday player once again.
A leadoff threat
While the Cubs seem to have found their leadoff man in Joc Pederson, it is hard to fathom the Cubs adding Gordon to this roster and not putting him in the leadoff spot. Not only is he a high contact hitter who can get on base, but he brings with him a speed factor that this team hasn't seen since Juan Pierre.
Gordon is the exact opposite of Pederson as a leadoff hitter, which may not be bad. Pederson is the thunder at the top of the lineup who can put the Cubs on top with one swing where Gordon would be the lightning using his legs to make something happen. This would give Ross another leadoff option to use in certain situations, and the decision would undoubtedly keep defenses honest.
The moment Gordon reaches first base, all attention goes to him. Coaches know he is a base-stealing specialist, and they need to focus on him more than normal. I like this signing by Jed Hoyer, as this is another under-the-radar deal that could turn into gold.

Tags: Cubs Baseball
,
Jason Heyward
,
,
Jake Marisnick
,
Justin Steele
,
Austin Romine
,
Patrick Wisdom
,
Rafael Ortega
,
David Ross
,
David Bote
,
Joc Pederson