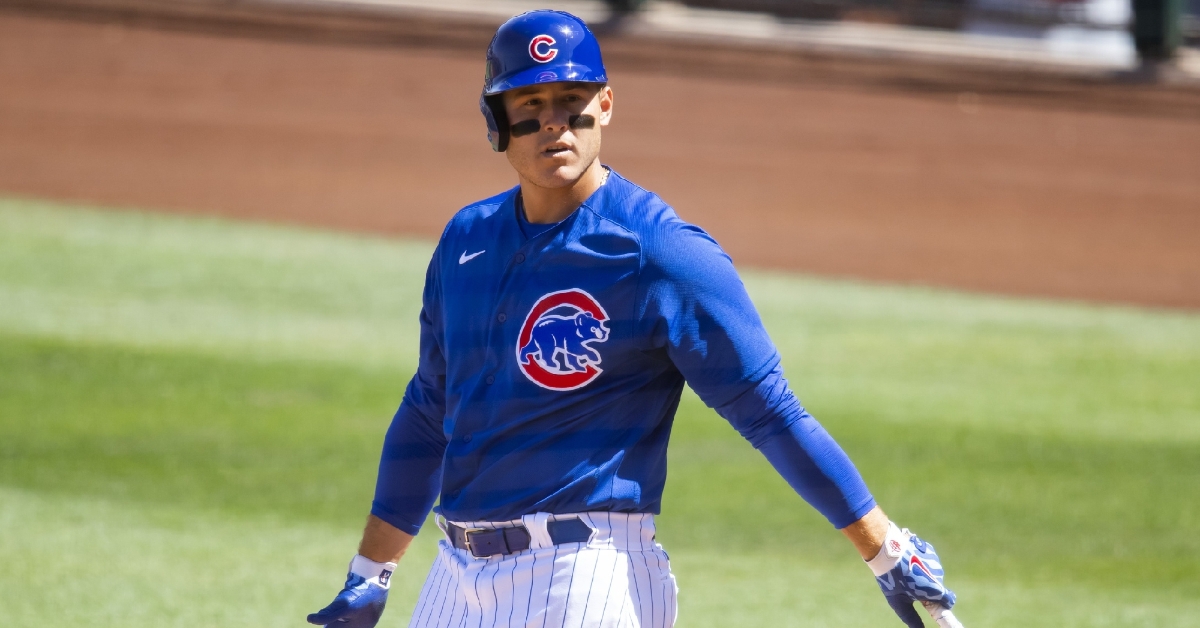 | | |
| --- | --- |
| Three takeaways from Cubs win over Mariners | |
---
| | | |
| --- | --- | --- |
| Thursday, March 25, 2021, 8:41 AM | | |
We are down to the final stretch of Spring training games as there are less than six games to go before the regular season. For the Cubs, they continue to play great baseball, sporting not only one of the best records in the Cactus League but in all of spring training.
In a rare night game, which will be more common this week, the Cubs hit the road to take on the Seattle Mariners. Making what could be his final start of the spring, Zach Davies continued his impressive spring allowing just one earned run in 4 1/3 innings of work. Davies allowed just three hits to go with two walks but struck out a spring-high eight batters. If it wasn't for his high pitch count, he might have gone deeper into this game.
Opposing him was Justin Dunn, who is looking to lock down a spot in the Seattle rotation. After an impressive first three innings, Dunn ran into trouble in the fourth, eventually allowing four runs in 3 1/3 inning of work to go with three walks and seven punchouts. Seattle did back Dunn, however, in the second inning when Taylor Trammel waited back on the Davies changeup and deposited it over the right-field fence for the solo home run and 1-0 lead.
Outside of the first inning in which the Cubs loaded the bases only to come away empty, they had difficulty getting anything going against Dunn. That was until the fourth inning when the bats came to life and proved to be enough for the win. It all started with Cameron Maybin, who crushed his first homer of the spring to left.
.@CameronMaybin starts a rally in the 4th! pic.twitter.com/n9rWqJg5D4

— Chicago Cubs (@Cubs) March 25, 2021
Nico Hoerner followed that up with a triple before a pair of walks loaded the bases with no outs.
A Davies strikeout gave Dunn an opportunity to get out of the jam without any further damage, but Eric Sogard had other ideas as his single up the middle plated a pair giving the Cubs a 3-1 lead. Sogard would later come around to score on an error as the Cubs used a four-run inning to take a 4-1 lead.
.@EricSogard wins the 9-pitch battle! pic.twitter.com/0pid1CAZmn

— Marquee Sports Network (@WatchMarquee) March 25, 2021
Following that offensive explosion in the fourth, Jake Marisnick kept his hot streak going connecting for his fourth homer of the spring to make it a 5-1 game.
Jake Marisnick keeps hitting home runs! pic.twitter.com/LAtrs1fHh0

— Marquee Sports Network (@WatchMarquee) March 25, 2021
That paved the way for the bullpen, where Tommy Nance finished things off in the bottom half of the fifth before turning things over to Brandon Workman and Craig Kimbrel as that trio allowed no runs on no hits with one walk and one strikeout. Chicago continued to add to their lead in the top of the eighth as Matt Duffy ripped one
through the hole at first for an RBI single, extending the lead to 6-1.
With Trevor Megill on the mound in the eighth, Seattle was able to get a run back as an RBI double made things 6-2 before Megill kept the damage right there. Michael Rucker was set to pitch the ninth, and despite surrendering two walks in the frame, a nifty double play turned by his defense erased a scoring threat as Rucker finished off Seattle for the 6-2 win.
With the win, the Cubs are 13-7-3 and have guaranteed themselves a winning record this spring with just five games to go. They also remain tied for first in the Cactus League standings and are looking to win the league, even if that doesn't matter.
Craig Kimbrel is gaining confidence
As rough as his spring training has been as his ERA sits at 14.29, Craig Kimbrel is gaining confidence at the perfect time. What once was an ERA north of 30, Kimbrel has now thrown three consecutive scoreless innings as he looks to be heading in the right direction.
Although some of his outings haven't been the prettiest, the bottom line is he isn't giving up runs right now, and that is all you can ask from your closer. Also, Kimbrel is consistently hitting 98 MPH on the gun, which is even more critical at this point. Not only has he struggled since coming to the Cubs, but his velocity has also been a bit down. Seeing his velocity creep back up to where he is used to gives me a sense of confidence that he is getting locked in at the right time.
Zach Davies finally allowed a run
It took nearly the entire spring, but Davies has finally allowed a run this spring, and it came off a Trammel home run. Now five starts into the spring, Davies leads the team with a 0.68 ERA and is slightly ahead of Shelby Miller and Trevor Williams.
Beautiful changeup from Davies gets Kyle Seager swinging to end a 1-2-3 first inning. pic.twitter.com/LStpV8zhO6

— Cubs Insider (@realcubsinsider) March 25, 2021
Looking to fill the void left by Yu Darvish in the rotation, look for Davies to be the team's number two or three out of camp as David Ross has yet to announce his entire pitching order behind Hendricks. At this point, no one is expecting Davies to deliver the way Darvish has in recent years, but he is someone who has had some recent success, especially last year. Hopefully, that carries over to this season once again.
13.1 IP, 1 ER this spring for Zach Davies! pic.twitter.com/fc4Zmpa9XP

— Chicago Cubs (@Cubs) March 25, 2021
Everyone continues to get involved
One thing I have loved about this team this spring has been the ability to get everyone involved. Whether it be surprising pitchers or hitters that no one would expect to do anything, this team has played great all spring and has had so many different players come up clutch.
Sogard, Marisnick, Rafael Ortega, and even Duffy, as of late, continue to deliver clutch hits in the lineup that has led to run-scoring plays. Pitchers like Megill, Miller, Rex Brothers, and Workman have been strong all spring and give the Cubs plenty of options when it comes to putting their bullpen together this season.
All in all, this team is playing well together, and most importantly, it seems like they are having fun again, which you could tell hasn't been the case the past few years. Fun is a massive part of this game, and honestly, maybe this team will be better than anyone thought they would be a few months ago.
#Cubs win! pic.twitter.com/oeaDurmCFt

— Chicago Cubs (@Cubs) March 25, 2021

Tags: Cubs Baseball
,
Zach Davies
,
,
Jake Marisnick
,
Brandon Workman
,
Craig Kimbrel
,
Trevor Megill
,
Michael Rucker
,
Trevor Williams
,
Yu Darvish
,
David Ross
,
Rafael Ortega
,
Rex Brothers