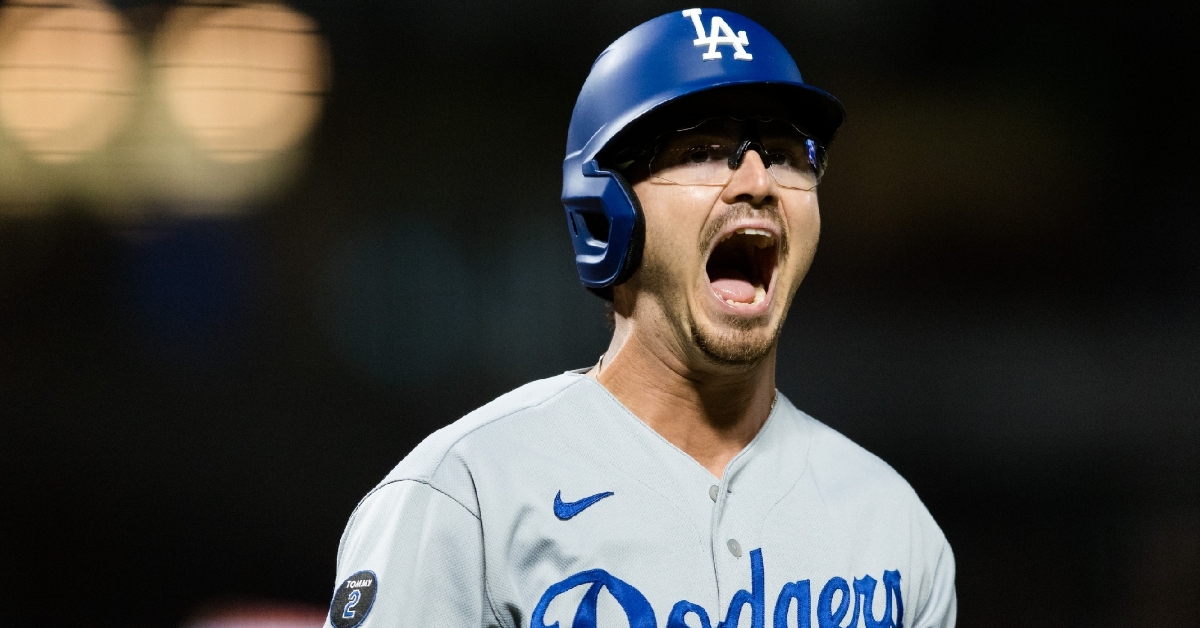 | | |
| --- | --- |
| What are Cubs getting in Zach McKinstry trade? | |
---
With just over 96 hours from when the trade deadline passes, the Cubs made their first of what is expected to be plenty of moves. Like many people expected, the move was not only a pitcher but a relief pitcher as the Cubs continue to rebuild their entire organization.
However, with David Robertson and Mychal Givens being the relievers many expected to go, it was another offseason acquisition that will be moving on as Chris Martin has been traded to the Los Angeles Dodgers in exchange for utility infielder Zach McKinstry.
When it comes to Martin, the 36-year-old veteran righty played a significant role in the Atlanta Braves championship run last season and was signed to a one-year contract for this season. In 34 games spanning 31 1/3 innings, Martin posted a 1-0 record with a 4.31 ERA and six holds. That ERA is inflated because of two or three rough outings in an excellent Chicago season.
Martin has appeared in 243 career games for his career, with just under 237 innings coming from those appearances. His 6-15 mark is not great, but his 65 holds and his 4.10 ERA is not bad. Known for his heater, Martin is not the swing and type of pitcher
you would expect as he focuses on ground balls more than strikeouts. He also adds an elite walk rate which is why he has been so valuable the past few seasons.
Coming to Chicago in the deal will be 27-year-old utility infielder McKinstry. Not much of a major leaguer in terms of experience, McKinstry has appeared in 74 career games while posting a .210 average with 10 doubles, eight homers, and 31 RBIs. When given a regular opportunity, like in April of 2021, McKinstry played exceptionally well as he hit a .296 with five doubles, three homers, and 15 RBIs over an 11-game stretch.
McKinstry has split his time between Oklahoma City and Los Angeles this season, where his .335 average ranks second among Pacific Coast League players. That continues to be a trend following his breakout season in 2019, which is a big reason why the Dodgers brought him up in 2021.
Not the explosive move many thought, it is not surprising when Martin was only signed to a one-year deal and can help another organization. Instead of getting a prospect that is years away, the Cubs were able to get a prospect that has seen big-league time in the past, but is putting together one of his best seasons as a pro.
The biggest thing you notice about McKinstry is that he is a utility player, which the Cubs have always been fond of. Primarily, someone who plays in the infield, he can move to the outfield, which could come in handy depending on what happens with Ian Happ and others at the deadline.
Not someone who is expected to be on the roster right now; you have to wonder if this is more of an insurance move for when more deals happen, as the Cubs can stash him in AAA until their roster is figured out in the coming days. This is also a guy who has control beyond this season, so he may be getting some regular opportunities next year, which could help him.
Taking the place of Martin on the roster will be Mark Leiter Jr, as he is no stranger to the bigs this season. By now, Leiter Jr is a name you should be familiar with as he has bounced up and down between the Cubs and Iowa this season. In 14 appearances with the Cubs, Leiter Jr has gone 2-4 with a 5.35 ERA as four of those 14 games came as starts.
His last major league appearance came on July 14, when he allowed multiple earned runs in 3 2/3 innings of relief. He then went on to toss three scoreless frames for Iowa last week and hasn't pitched since.
While it is expected to see McKinstry land in Iowa for now, my guess is that we see him sooner rather than later on the major league roster. If that happens, it would be part of what is expected to be a significant sell-off again this season as the Cubs continue to focus on the future.