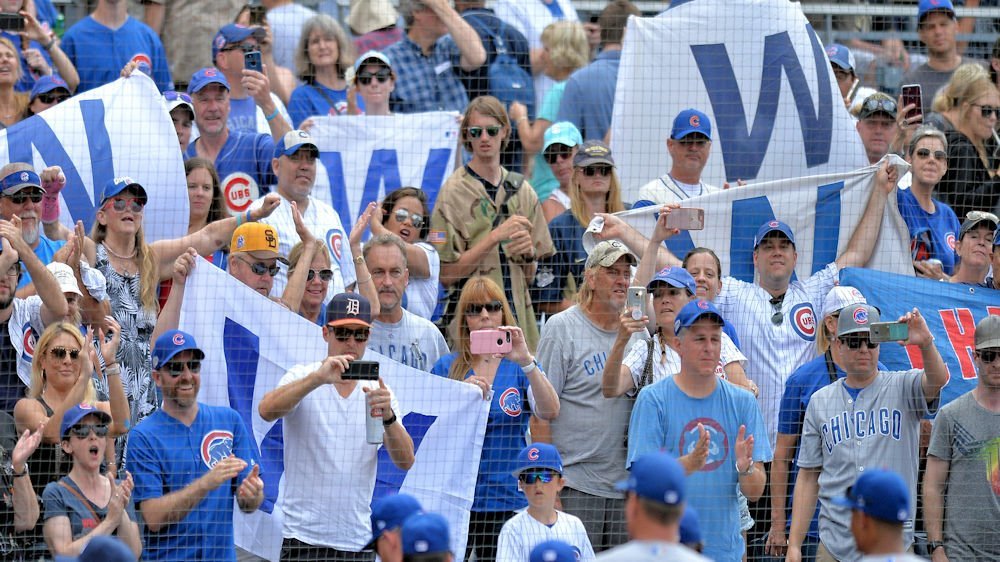 | | |
| --- | --- |
| What to expect from Eugene in 2020 | |
---
| | | |
| --- | --- | --- |
| Thursday, January 30, 2020, 6:19 PM | | |
It will be an exciting year for the 2018 Northwest League champs, especially after coming off a rather rough season. With a lot of their talented players already moving up through the system, Eugene will once again look to stockpile their team with a talented group of players that will either be promoted from the rookie league or just signed directly through the draft.
What makes things even more interesting, is the ongoing saga between Minor League Baseball and the MLB itself. As of now, it appears that the MLB plans to eliminate up to 40 teams in the upcoming season. That would mean the complete elimination of all Short season Leagues and, most if not, all Rookie League teams. Eugene falls into the category of Short Season teams, which means this could be the final year baseball is played in Eugene.
If that is the case, why not go out with a bang and try to bring another Northwest League title home before its too late. This is what I expect from Eugene going forward as the 2020 season is about to get underway.
Manager Lance Rymel will have his work cut out for him this season, especially coming off a 33-43 season. However, things are looking up as Eugene will still have plenty of talent to play with despite much of their offensive firepower and top tier pitching starting the promotion process. Two names that Cubs executives will undoubtedly be eyeing this season are Ryan Jensen and Michael McAvene.
Both right-handed starters and flame throwers to say the least, Jensen and McAvene, were taken in last year's draft in the first and third round. After taking a while to join the Emeralds, both flashed their potential with their high-velocity fastballs and knee bending breaking balls. The plan for Jensen appears to be a long-term starter, but McAvene is another story.
Yes, McAvene did start games this season, but he never lasted more than three innings in any of his starts. Looking back on his Louisville days and you will see that the most success he has had has been out of the bullpen and even in the closer role. With Craig Kimbrel locked up for the next two or three seasons, Chicago may decide to mold McAvene into their future closer. That could be an excellent decision for this organization.
Joining those two in the rotation would be Yunior Perez, Chris Allen, Yovanny Cruz, and Didier Vargas. All four of them started a handful of games last season but had mixed results to show for it. That is the toughest part of the short-season ball. Most of the time, pitchers don't have a chance to develop into their full potential as this step in the organization is more of a feeling out and developmental process.
With much of the starters set for Eugene, the Emeralds have a log jam in the bullpen as it will need to be sorted out before the season starts. As of now, Raidel Orta, Eduarniel Nunez, Chris Kachmar, Hunter Bigge, and Maikel Aguiar appear the most likely to earn locks heading into opening day. Although some of these arms earned starts last season, the way Short season works make sense for these arms to be on the team as it is very rare to see a pitcher toss more than five innings in any outing. Eugene has pitching in their disposal now let's see what they do with it.
Offensively speaking, is where the Emeralds will have some holes to fill as they need to replace tons of their ammo from last year. Not only did 2019 second-round pick Chase Strumpf get promoted to South Bend, but the teams leading offensive threat Jake Slaughter is also gone. Add in Nelson Maldonado and Nelson Velazquez, and that is four of your every day nine position players that need to be replaced this season. Good thing for Eugene is that they have plenty of talent left in their disposal, and they will put that to work this season.
Leadoff hitter and speedster Fernando Kelli will once again be the engine that makes the team go this season with Edmond Americaan patrolling one of the corner outfield spots next to him. Look for Jacob Olson or Yovanny Cuevas to battle it out for the third and final spot pending other promotions before that.
The infield situation appears to be a bit vaguer, but one name is undoubtedly starting to draw attention. That would be 18-year-old shortstop Pedro Martinez. After spending the past two seasons in the Dominican Rookie League, where he hit 337 with four homers and 42 RBIs, Martinez earned a promotion to Eugene for the second half of 2019. Although he hit no homers and just seven RBI's, Martinez managed to hit .265, which is impressive for an 18-year-old. Let's see if his development can continue for his first full season.
Luis Vazquez is another option in the middle of the infield with Grayson Byrd looking to build off his impressive 2019 patrolling the hot corner. These three should be the backbone of the infield in 2020, providing the Emeralds with tons of talent and upside.
Catcher will certainly be the position to watch this season, as the powerful Alexander Guerra will highlight it. After starting the season in the Arizona League last season in which Guerra put his power on display, hitting ten homers and driving in 32 in just 24 games, the Cubs had no choice but to promote him to Eugene. Once there, the average may have gone down to .200, but the power was still there to the tone of four more homers and 13 knocked in. It will be interesting to see if that power continues this season.
Jonathan Soto was the primary catcher last season until the Guerra promotion, but Jake Washer will be forcing his name into the conversation. Much like a lot of players returning to Eugene this season, Washer established himself during the final months of the season, earning more playing time to finish with a .258 average after his promotion. Building on that will be the key to his development moving forward.
Season projection: I am looking for Eugene to have a nice bounce back to finish right around .500 or possibly a little above this season. They have the pitching to keep them in games, but will the offense be able to match that. Some of the pitchers will be moving on once the season goes as well as position players, but look for Eugene to try and clinch a postseason spot before that happens.