| | |
| --- | --- |
| Chicago Cubs News: Seiya Suzuki quickly becoming a fan favorite | |
---
| | | |
| --- | --- | --- |
| Friday, April 29, 2022, 11:55 AM | | |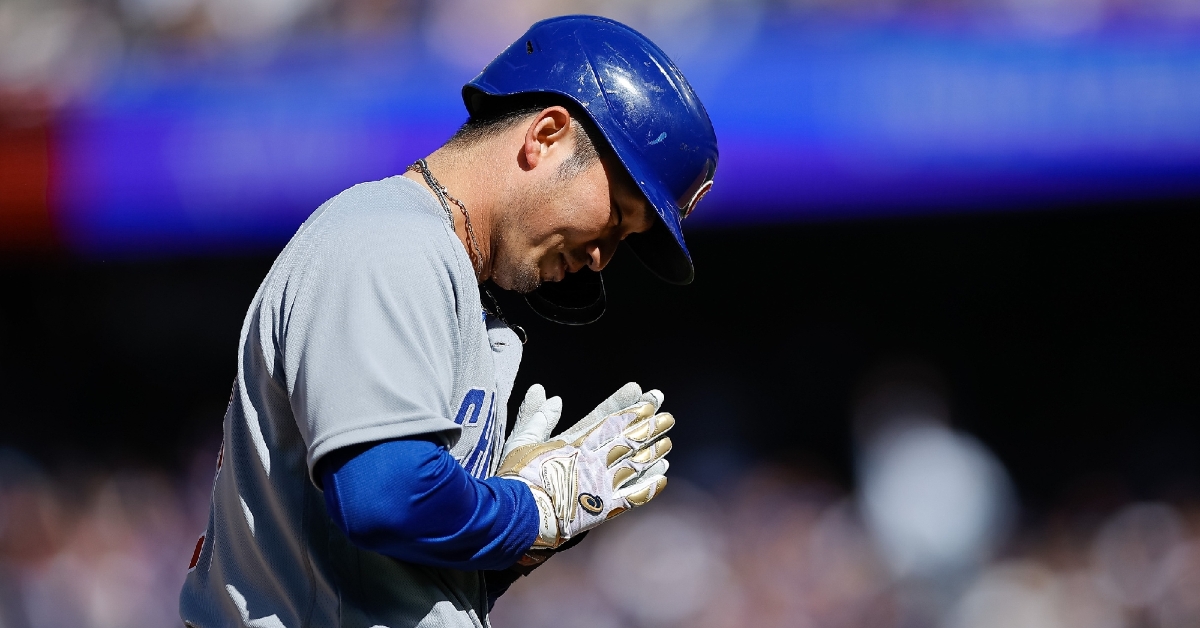 What are your thoughts about where the Chicago Cubs are and what they have been able to achieve in the 2022 MLB season thus far?
Are you happy with what you have seen, or is it pretty much like you would have expected as we have just completed around 10% of the season? Indeed, there is a lot to think about already, and it would not be a surprise if there was an even split among those in Illinois that continue to head to Wrigley Field and cheer the team on.
Of course, the 8-11 record is something that can be viewed in a couple of different ways.
Nonetheless, we thought it would be a rather opportune time to take a look at what has been happening with the organization at the moment and look to explore whether we should be happy, satisfied, or perhaps even disappointed with where the Cubs currently find themselves.
What has been positive?
Let's not get too carried away, though, as we are only 19 games into the 2022 MLB season, however we would argue that there are things that we can get excited about.
If you break down each of the things that can potentially be looked at, it is actually rather clear that there are a number of things that can be argued to be going well for David Ross and his team at this early point in the season.
Seiya Suzuki showing his class already
One aspect where we can not help but become excited is the fact that Seiya Suzuki is playing a pivotal role for the franchise and one that will continue to be crucial throughout the season. As of the time of writing, he is fifth in OPS rankings (1.090) through 18 games played, whilst he is tied eighth for runs scored (13), as well as third in OBP (.458).
Furthermore, Suzuki has quickly become a favorite with everyone at the club and fans in Illinois, thus making him something certainly worth getting excited about as it seems he has the potential to bring some success to the team in the future.
[W]e love Seiya. ?? pic.twitter.com/GVrJpD6KeG

— Chicago Cubs (@Cubs) April 28, 2022
Indeed, those statistics are exceptional for a talent that has only just arrived in the MLB from the Japanese game. He has only had seven spring games in which to acclimatize and adapt his game to the American style as he only arrived at the Cubs after signing on March 18.
There will be so many that are excited about the Japanese star's future at Wrigley Field, that those in Illinois supporting the franchise could be looking to place a wager on what he and "the North Siders" might be able to achieve.
As BetMGM recently launched in Illinois, there will be many that will have been left contemplating the ability to place a wager on the Cubs in the games that they play, despite the fact that they have a losing record as of the time of writing.
Naturally, those in Illinois are incredibly passionate when it comes down to backing their favorite teams and sports stars, which is why some may also be excited at the fact that whilst Suzuki has been performing rather well, so has the entire offense.
The offense has been able to click and impress
Yes, despite the 8-11 record to begin the 2022 MLB season, there is no denying that the offense has been able to click at Wrigley Field at times.
This makes it very easy to get excited about what is in store in the future for this franchise, although some may point to one game potentially being an outlier and perhaps skewing the figures - we will look at that in a moment.
The Chicago Cubs have been able to post a total of 91 runs on the board in the 18 games played thus far, ranking them third overall (joint with the San Francisco Giants). They trail the Los Angeles Angels (95) and the New York Mets (94) in the standings on this metric, although it is also important to note that they have played fewer games, too. The Angels have played 19, whereas the Mets have played 20.
Furthermore, the team leads the batting average at .267, whilst leading OBP (.348), and sitting second in the league on OPS (.764).
21-0 victory over Pittsburgh Pirates shows the offense is capable
As mentioned, some will point to the game against the Pittsburgh Pirates that took place on Saturday, April 23, though, as this result will have significantly improved the team's ratings and propel them up the standings perhaps in a way that is not quite accurate and really reflective of the level in which the organization is currently performing at.
Nico Hoerner had a career-high 4 hits, and 4 other Cubs had 3 — part of a 23-hit attack in the Cubs' 21-0 rout of the Pirates at Wrigley Field.

Rivas' 3-run homer capped an 8-run 2nd inning in the Cubs' largest shutout win since at least 1901. https://t.co/38YCFaXu4R

— Chicago Tribune Sports (@ChicagoSports) April 24, 2022
Of course, "the North Siders" managed to win 21-0 in that match, but the team's offense still had to perform on the day. Nico Hoerner certainly had a day in that game, as he hit four home runs whilst Seiya Suzuki, Willson Contreras, Ian Happ, and Alfonso Rivas each had three hits in that game.
While the game may have been an outlier and a one-off, there is no denying that it should help to fester a new degree of confidence and one that could help the team to continue to progress this season.
Final Thoughts
It would be wrong to suggest that there are no other things that are going well for The Cubs at this moment in time, although it is also impossible to deny that there are things that are not going as well as fans in Illinois would have been hoping they would have been at Wrigley Field.
Nonetheless, it is important to remember that only 19 games have been played, which is just over 10% of the season. Now, that is not to say that we can not get excited about what is happening, however, it is perhaps wise to air on the side of caution for the time being.