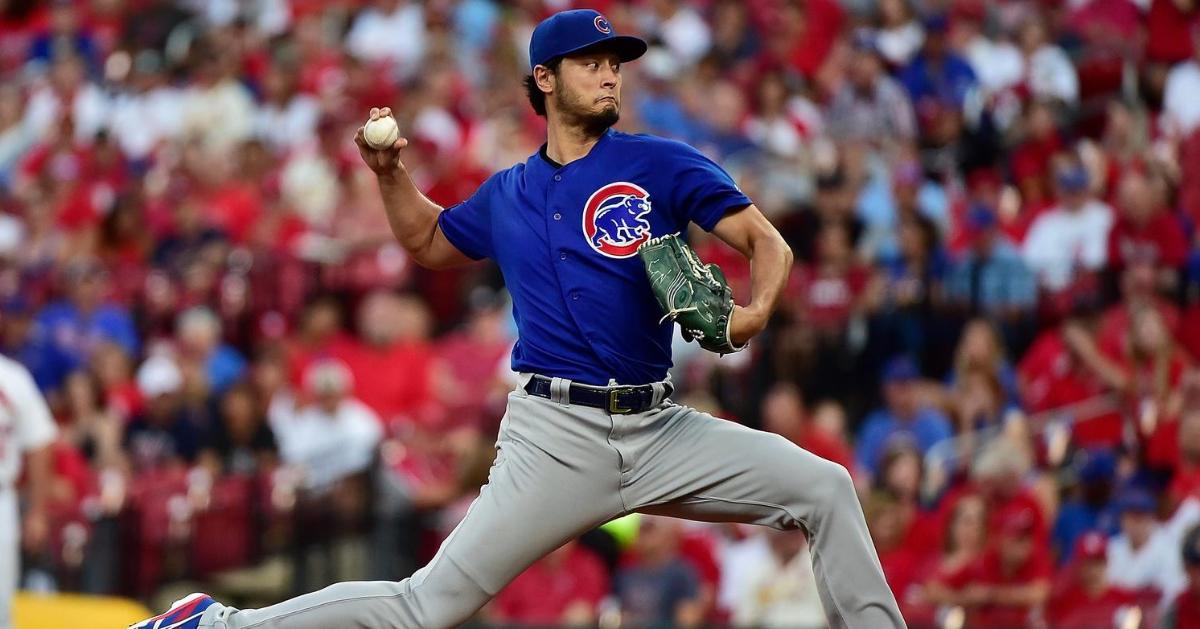 | | |
| --- | --- |
| Cubs News: Joe Maddon praises Yu Darvish, reveals that sickness is going around clubhouse | |
---
CHICAGO — Chicago Cubs starting pitcher Yu Darvish performed well in his five innings pitched on Sunday afternoon, as he tabbed his second straight winning performance at Wrigley Field. Darvish gave up just one run on a first-inning solo homer and was taken for a modest five hits overall while striking out eight. In the end, the Cubs topped the Milwaukee Brewers 7-2, thanks in large part to Darvish's solid outing.
Darvish capped off the top of the fourth with a strikeout that left two runners stranded on base and received perhaps the loudest, most prolonged chants of his surname that he has ever received from the Cubs fans in attendance. However, Cubs manager Joe Maddon pulled Darvish thereafter and did not bring him back out for the sixth frame. To be fair, Darvish had already thrown 93 pitches, but, according to Maddon, the pitch count had nothing to do with Darvish's departure.
Loudest Yuuuuuuuuu's I've ever heard at Wrigley Field #Cubs pic.twitter.com/3PrBNASDMA

— crawly's cub kingdom (@crawlyscubs) August 4, 2019
In his postgame remarks, Maddon revealed that an illness is currently circulating throughout the Cubs' clubhouse. Furthermore, Darvish is one of the players currently battling a sickness, and Maddon said that the right-hander was gassed following the top of the fifth, which is why he did not retake the mound. With that being said, Maddon was proud of how Darvish, who did not issue any walks on the afternoon, performed, saying that "he is pitching as well as anybody in the league right now."
Yu Darvish, 97mph Fastball and 90mph hard Slider/Cutter, Overlay. pic.twitter.com/07gZSKQtZC

— Rob Friedman (@PitchingNinja) August 4, 2019
Maddon also told the media that reliever Tyler Chatwood, who collected a 3-inning save on Sunday, and left fielder Kyle Schwarber, who smashed a solo home run in the 7-2 victory, have not been feeling well, either. Some would say that several of the pitches thrown by Chatwood and Darvish against the Brewers were sick, and Maddon's revelation would thereby bring new meaning to that. All in all, the Cubs put together a complete performance in the series finale and, despite their health issues, completed a 3-game sweep of the rival Brew Crew.
Darvish ill, was gassed according to Maddon after the 5th. He said Chatwood & Schwarber weren't 100% either...something going around the clubhouse. "Don't shake their hands right now."

— Kelly Crull (@Kelly_Crull) August 4, 2019