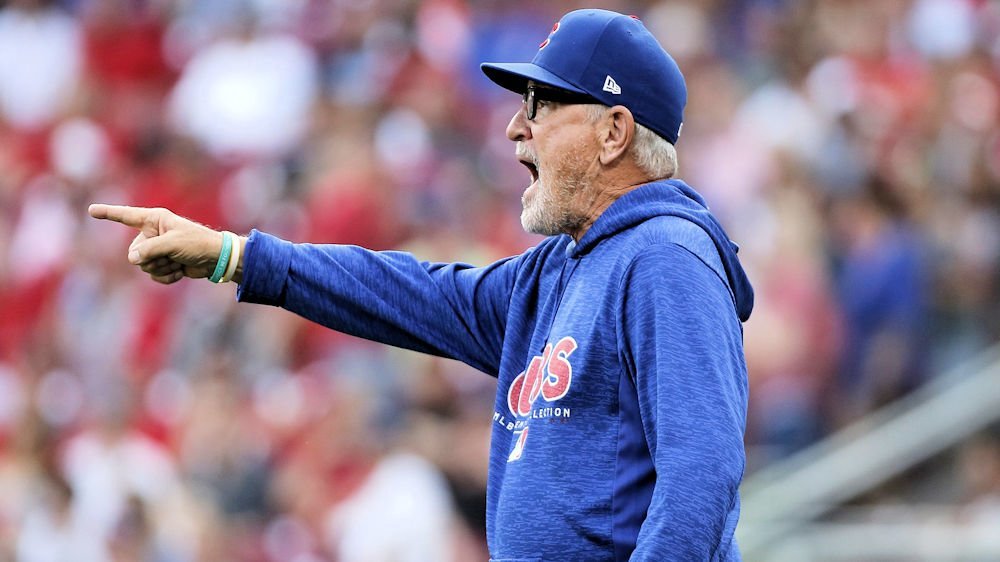 | | |
| --- | --- |
| Joe Maddon's pipe dream is to beat the Cubs in World Series | |
---
Veteran manager Joe Maddon is up and running as the new leader of the Angels.
Maddon and the Angels held their press conference Thursday and the long-time skipper talked about his enjoyable time with the Cubs.
"Nothing but warm fuzzies about five years in Chicago," he said. "You look at the number of wins, number of losses; three straight trips to the NLCS, which means you're almost in three consecutive World Series. You do include one and win it. In 2018, we played something like 45 of the last 46 days, those guys were absolutely gassed in the last part of that season, and then this year we just had a tougher time -- we were the bug, we weren't the windshield this year. But I will say this, I've already had a lot of outreach from my guys in Chicago, and wow...I cannot be more proud of that group, I wish them nothing but the best."
Maddon said that he would love to see a Cubs-Angels World Series one day.
"And the ultimate goal … my pipe dream is that we play them in a World Series and we beat them. That would be my pipe dream right there."
Joe Maddon's pipe dream is to play the Cubs in the World Series and beat them pic.twitter.com/0Ffm41XM6A

— Baseball Bros (@BaseballBros) October 24, 2019
The full press conference can be viewed here: