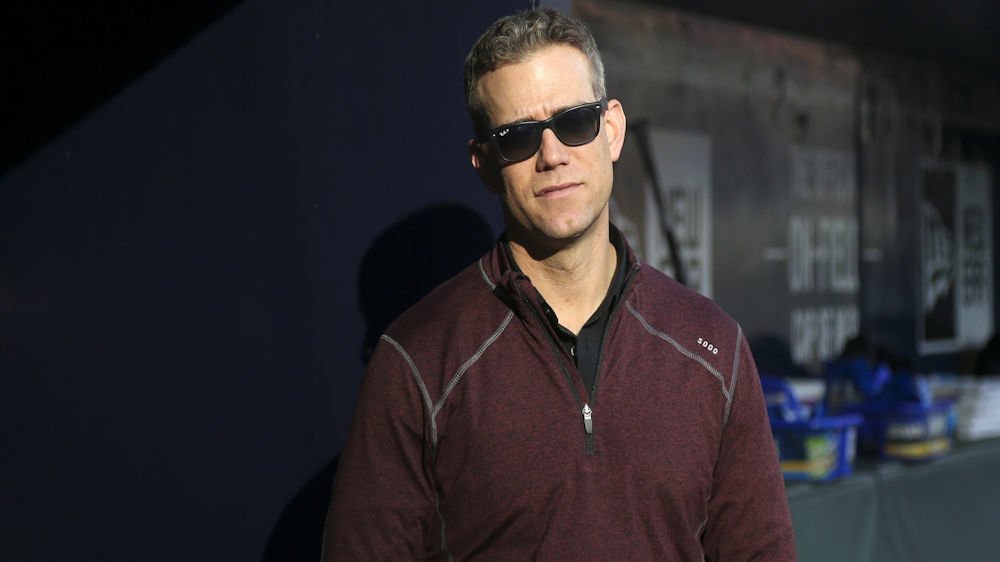 | | |
| --- | --- |
| Theo Epstein addresses Red Sox rumors, Joe Maddon's future with Cubs | |
---
PITTSBURGH — Chicago Cubs President of Baseball Operations Theo Epstein was on hand at PNC Park to address the media prior to the Cubs' game versus the Pittsburgh Pirates on Wednesday. With the Cubs on the verge of being eliminated from playoff contention, the line of questioning for Epstein was mostly centered upon what lies ahead in the offseason.
Epstein described the Cubs' late-season skid as "extreme" but would not provide any details regarding Cubs manager Joe Maddon's job status. Maddon is set to become a managerial free agent following the 2019 slate, and it is widely accepted that the Cubs will opt against bringing him back, assuming that the Cubs miss out on the postseason. Although Epstein opted not to discuss Maddon's fate, he did address his own.
Ever since the Boston Red Sox, the franchise with which Epstein made a name for himself before joining the Cubs' front office, fired President of Baseball Operations Dave Dombrowski a few weeks ago, rumors have swirled regarding Epstein possibly returning to the Red Sox. Epstein quickly shut that speculation down when asked about it, though, as he made it clear to the press that he was solely focused on the offseason to come in Chicago.
Theo on Cubs' late skid: pic.twitter.com/oWcUQx887n

— Mark Gonzales (@MDGonzales) September 25, 2019
Theo Epstein dismisses speculation that he could be interested in returning to Boston and running the Red Sox again: "There's nothing to that story. I'm here. We have a lot we need to work on to get back to the level we're accustomed to. I'm invested in that."

— Patrick Mooney (@PJ_Mooney) September 25, 2019
Theo declines to say when he will make the Maddon decision: "I'm going to keep that between me and Joe. It's just not something I'm comfortable talking about."

— Patrick Mooney (@PJ_Mooney) September 25, 2019
Theo: "When you have the middle-of-the-road outcome, you can always tell yourself whatever story you want to hear. It's a gray area. You can look at last year...there's always a 'Yeah, but we won 95 games.' When you have the worst possible outcome...it reveals everything."

— Patrick Mooney (@PJ_Mooney) September 25, 2019