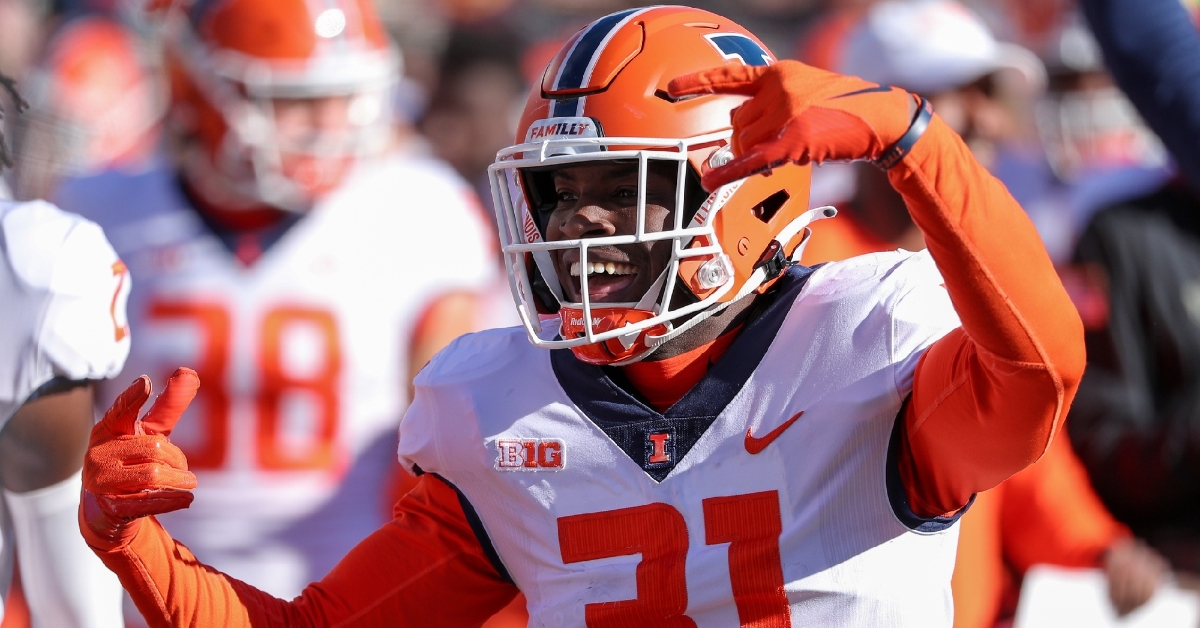 | | |
| --- | --- |
| Bears Draft Target: Devon Witherspoon | |
---
What to do with the no. 9 pick is the biggest question surrounding the NFL draft right now after the Bears traded the No. 1 pick to the Carolina Panthers. Ironically, the team holding the No. 9 pick is the Chicago Bears as they continue to keep their cards close to the chest about their plans.
Sure, you are starting to hear the rumors about the Bears looking to deal the No. 9 pick and that they are close, but something has yet to come from those rumors. If those are true, you can bet the Bears will get another player to address an area of need while also staying in the first round of this year's draft to grab an impactful player.
Trading out of the No. 9 spot doesn't make sense, as Chicago still has areas they need to address. Offensive Line and Defensive Line help are the most significant areas that Chicago should focus on, but so is the overall depth on the defensive side of the ball. The Bears have already addressed the LB position by picking up a pair of great LBs in free agency, but what about their secondary?
If there were an area on their defense that appears to be in great shape, it would be the secondary as they are not only young, but hungry also. Sure, you have the veteran Eddie Jackson still patrolling the Safety position, but he is surrounded by a cast of young players, including 2022 second-rounders Kyler Gordon (CB) and Jaquon Brisker (S). Both showed the ability to make plays last season and proved they have what it takes to be future playmakers on this team.
You also have their lockdown CB Jaylon Johnson on the outside, continuing to play at a high level, although he is looking for a new contract as we speak. That alone could force the Bears hand into drafting a CB, especially if contract talks between Johnson and the Bears break off and he wants to hit the open market. Although unlikely that Chicago will go CB at No. 9, if Devon Witherspoon is available, the Bears will have a crucial decision to make if they want him or not.
Not only is Witherspoon an Illinois product playing his collegiate ball at the University of Illinois, but most scouts have graded him the first or second-best CB in the draft. You add him to the secondary mix that the Bears already have, and you instantly become one of the youngest groups with the potential to be one of the best in two seasons.
Despite Witherspoon playing at a high level in college, his 5-10 and 181-pound frame does come with a ton of questions as to whether or not he can make it in the NFL. You could move him to a Nickel CB role to guard the slot WR, but taking him at No. 9 is a pick where most would expect him to be CB 1 or CB 2 this season.
A bit smaller than you would like to see, the 181 pounds is worth noting as most people expected him to be closer to 175 when he took his measurables. That means Witherspoon has been getting in the weight room to add weight, and he should continue to do that in the NFL. Outside of his size, the rest of Witherspoon and his film look great, as two things stand out.
First, he is a great tackler. He takes good angles and makes intelligent decisions when taking care of the ball carrier. That is a rare feat in today's CB world, so having a fearless CB in making tackles will make any defense better, especially against the run.
Second, Witherspoon has high football intelligence and can play the ball very well. He has good instincts and hands that allow him to get a jump on routes. He finished with three interceptions in 2022. This team lacked turnovers a season ago, but you can blame some of that on not getting to the CB. Witherspoon should be able to help in the turnover category.
Along with the instincts comes his ability to cover some of the best WRs in the game, as QBs completed just 36% of their pass attempts his way. With most teams staying away from Johnson, given his cover ability, Chicago needs someone to hold down the other side of the field. Witherspoon could be that guy, and he could force teams to pick their poison and target him or Johnson. That could be a win for the Bears and their defense.