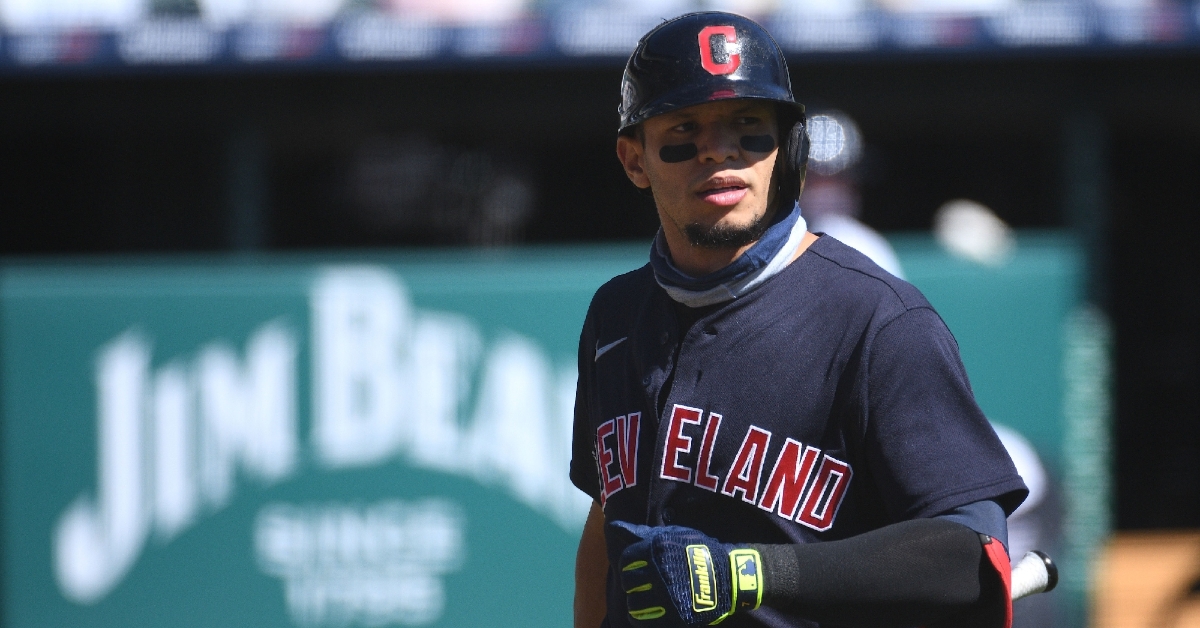 | | |
| --- | --- |
| Cesar Hernandez could be interesting fit for Cubs | |
---
Bleacher Report recently put out an article that showed early roster projections for the Cubs 2021 season.
While most of what was listed didn't come as a surprise, it was interesting to note that both Kris Bryant and Kyle Schwarber were not listed in that article, meaning a trade certainly looks possible for both of those players.
Going a bit further down in the article where the rest of the infield was highlighted, and David Bote, Anthony Rizzo, Javy Baez, Nico Hoerner, and Ilderamo Vargas are the five infielders listed for 2021. No Bryant and no Jason Kipnis. This certainly is only a projection at this point, but those names seem very accurate.
Should that be the Cubs' direction, Rizzo and Baez immediately fill their positions. Bote becomes the everyday third baseman, and Hoerner gets a shot to be the everyday second baseman. Vargas would be used as a utility infielder, but ultimately the Cubs would need to add at least one more infielder for more depth.
Who that player would be is a huge question, but one name to watch that could become a hot commodity is Cesar Hernandez. The former Cleveland Indian and Philadelphia Phillies second baseman has been around since 2013. However, he has become more of an everyday player across the past three seasons but still saw plenty of action since 2015.
The switch-hitting second baseman would give the Cubs another second base option should they elect to send Hoerner down to AAA and would provide the Cubs with a great option off the bench who could play all over the infield. Hernandez has always been known to have a reliable bat and focus on a contact-first approach, something the Cubs desperately need.
Hernandez has turned himself into a 277-career hitter for his career, with 49 Homers and 273 RBIs. He also has stolen 80 bases across his career, which shows he is a selective runner but can get the job done. As a player, his best offensive season came in 2018 as a member of the Phillies. He hit a career-high 15 homers that season to go with 60 RBI's despite hitting just .253, a career-worst outside his 66-game season in 2014.
Hernandez followed that up with a strong 2019 season where his average rose to .279, and he hit another 14 homers to go with a career-high 71 RBIs. Hernandez's best seasons overall as a hitter came in 2016 and 17, where he hit a career-high .294 each season with 15 combined homers and 32 combined steals. His 19 steals in 2015 and 18 are his career-high marks in that category also.
Following his successful stint with the Phillies, Hernandez and the Indians reached an agreement for the 2020 season. After signing as a free agent in late December, Hernandez entered spring training as the favorite to land the second base job with Kipnis no longer in the picture. Not only did he get the second base job, but he played well once again, having another solid season both at the plate and in the field.
Hernandez hit .283 this past season, which happens to be the second-best season total of his career. What is telling about that is he recorded 66 total hits, which landed him in the top five in the American League in 2020. Hernandez also homered three times and drove in 20 as his power went down a little bit, but his overall hitting improved. His 24/57 walk to strikeout ratio shows his contact-oriented approach even though his strikeout numbers were slightly elevated this season.
People tend to forget about Hernandez is the defensive side of things, which came full circle this season. Known for a reliable glove, Hernandez often didn't get the respect he deserved. However, this season, people finally started to notice his glovework as he took home the Gold Glove among American League second basemen. When you consider the Cubs had two gold glove winners in the infield this season and earned the team gold glove award in the national league, Hernandez would make that defense much better and fit will wit Javy up the middle.
Along with those awards, Hernandez ranked in the top 15 in batting average and games played, proving once again he is not only reliable but a great hitter. Ideally, Hoerner is the Cubs plan at second base, but only when he is ready. He could be ready next season, but the Cubs still need more depth at that position and the infield itself.
Hernandez is the perfect fit for this team. He is someone you could bring in on a one- or two-year contract and someone who won't cost a ton. I expect him to sign in the 5-6 million per year range, which is a bargain. The Cubs need more contact hitters, but they tend not to come cheap. Hernandez is a contact hitter who will be a more affordable option than most, so the Cubs may want to pounce on him if they have the chance.