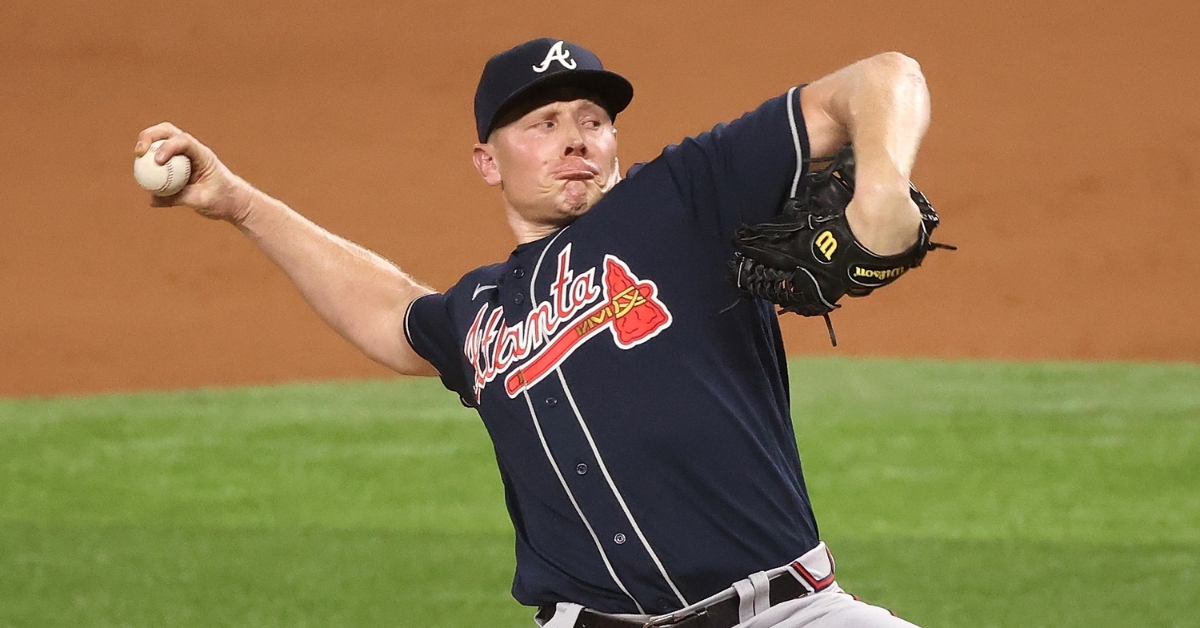 | | |
| --- | --- |
| Free Agency Talk: Mark Melancon could fill need for Cubs | |
---
| | | |
| --- | --- | --- |
| Thursday, February 11, 2021, 8:09 AM | | |
Yesterday, I introduced a story discussing the top 10 remaining free agents and where they fit. The Cubs are not only listed as destinations for one of those players but four players, to be exact. With Jed Hoyer saying he still plans to add to this roster, following these names is certainly something worth watching in the coming weeks.
With Jeremy Jeffress still sitting in free agency, the Cubs are getting dangerously close to losing him this offseason. He signed with this team last season on a veteran's minimum deal and ended up being the MVP of the bullpen. Jeffress put one of his best seasons together last season, and the Cubs would like to bring him back if the price is right.
While there haven't been many reports about the market for Jeffress and the Cubs' interest in him thus far, you would think that he will be signing somewhere soon especially coming off the season he had in 2020. If Jeffress does indeed sign elsewhere this season, the Cubs will be left with a gaping hole in their bullpen.
They not only would have to replace his veteran leadership but his ability to perform in multiple late-inning roles. One name who happens to be a former division rival has done similar things like Jeffress and could ultimately help the Cubs as a great back up plan. I'm talking about Mark Melancon. The now free agent righty has spent the last several seasons with the Braves organization after much of his career was spent with both the Pirates and Giants. Both of whom the Cubs saw a lot of him.
Unlike many late-inning relievers, Melancon isn't a favorite as his fastball is well below average. Most of the time, he sits around 91-92 but can get it up to 94 on occasions if needed. To go with a below-average fastball comes a low whiff rate, meaning teams put the ball in play against him. That is a bold strategy for a high leverage reliever, but Melancon has made it work to a 3.40 ERA across the better part of a decade.
Melancon is an older version of Jeffress and can fill any late-inning role you need him to. He has plenty of closing experience to go with plenty of setup experience, so signing him would provide versatility to this team. He may not be an ideal high-leverage pitcher, but he knows how to pitch and does a great job keeping the ball inside the yard. Both of these are crucial at Wrigley Field, especially when the wind is blowing out.
Much like Trevor Rosenthal, who was discussed yesterday, Melancon has a similar market for teams looking for relief help. I still think the Braves are the favorites to resign him at this point, but Will Smith will most likely be their closer to open 2021, pushing Melancon back to the setup role. Should Melancon want more of an opportunity to close, Philadelphia, Oakland, Houston, Miami, and the Cubs are all listed as possible suitors for Melancon.
The Athletics and Marlins would seem like a more logical fit as both teams are looking for new closers this season. That doesn't mean the rest of the teams on this list wouldn't make a run at him. I find it surprising to see the Cubs are listed as one of the teams in on him as a sleeper. The only reason I can maybe see that is the fact that Jeffress may not be coming back. If Chicago is looking at signing someone to perform a similar role, then Melancon is their guy.
Melancon is on the wrong side of 30 and will be approaching age 36 in what will now be his 13th MLB season. That doesn't take away from his success, going 30-27 with a 2.85 ERA in 606 games. His 2.78 ERA last season was the lowest it has been since 2016, so that is something to build on.
Across those 606 games, Melancon has thrown an average of one inning per outing, sitting at 606 career innings.
He has logged 72 career holds, with a career-high 26 coming in 2013 as the Pirates set up man. To go with those holds, Melancon has converted 205 saves in 239 chances going 51-53 with the Pirates in 2015 and then 47-51 in 2016. Since 2016, Melancon hasn't recorded more than 12 saves in a season, but he has still gone 23-25 across the last two years.
Melancon has also shown excellent command his entire career, walking just 146 hitters to go with 549 punchouts. That is almost a 4/1 strikeout to walk ratio. If you look strictly at those numbers and not the age of Melancon, you will immediately want the Cubs to bring him aboard. Those numbers are not only great for any reliever but exceptionally significant when you watch him pitch.
He is not a high-velocity guy, as his fastball averages around 92. What he does better than most is locating but pitch to contact to get guys out. Melancon also changes speeds very well and uses his 76 MPH hammer curve to continue to throw hitters off. Normally I would shy away from signing someone of this age, but for one year and a reasonable deal, why not. The bullpen needs arms, and he can give you an arm in multiple areas.
The Padres and Mark Melancon are in agreement on a deal, pending a physical, sources tell The Athletic.

— Dennis Lin (@dennistlin) February 12, 2021