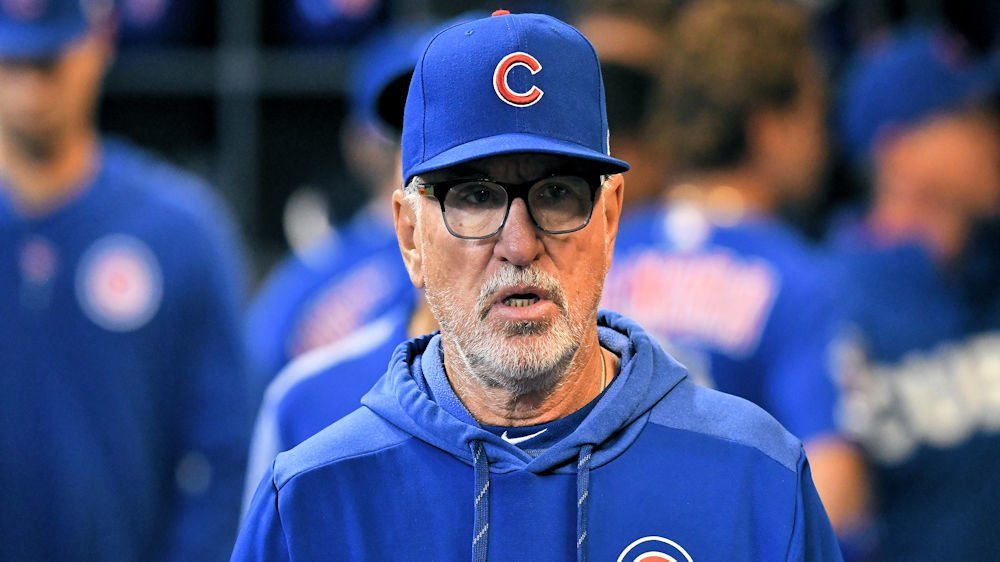 | | |
| --- | --- |
| Commentary: Did the Cubs quit on themselves? | |
---
2019 was supposed to be a season of change and urgency after a late September collapse in 2018 forced the Cubs into a game 163 and eventual wild card game exit. With a fresh mindset and a team hungry to get back to the postseason the Cubs had hoped for themselves as 2019 got underway. After an offensive display of fireworks on opening day, the reality set in that 2019 was not going to be a fun year.
Not only did Chicago open the season 2-7 on a nine-game road trip, that set the tone for the entire season as they never could win a series on the road, going nearly four months without a road series win. That slow start even had players openly admit that they were pressing too much and that is never a good sign that early in the season.
Just when it looked like the Cubs turned it around in early May as they responded by going 29-13 to get to 11 games above .500, the bottom of the boat began to sink as the Cubs were either a .500 team or below .500 team the final four months of the season. Even with inconsistent play, inability to win away from home, the Cubs entered the Month of September with not only a chance to make the postseason yet again but a shot at the division still up for grabs.
With a 76% shot at the postseason on September 1st, things began to go south immediately as another September swoon was underway. It started with a Javy Baez broken thumb that trickled to an Anthony Rizzo sprained ankle and eventually another Kris Bryant injury. Even with all that going on the Cubs still controlled their own destiny as a huge ten-game homestand was supposed to be the defining moment of their season.
It certainly was the defining moment of their season, but not in the way they would have like as the Cubs played themselves right out of playoff contention losing the final six games before dropping the next two against Pittsburgh. Given the way the Brewers played in September once again even without MVP candidate Christian Yelich and the way things went against St. Louis it had me wonder did the Cubs give up or quit following that series loss to the Cardinals.
After mashing the Pirates for 47 runs in three games, the Cubs put up eight more in the series opener against the Reds. After Sonny Grey outdueled Yu Darvish to even the Series, the Cubs drop a heart breaker to the Reds in extras setting the stage for a do or die scenario with the Cards at Wrigley. Facing a three-game deficit and seven left with St. Louis, the Cubs knew that if they could take 5 of seven or four of seven at worst, they would be in a great position to make the playoffs.
Then the unthinkable happened. Not one, not two, not three but four straight losses to the Cardinals not only pushed the Cubs seven games out of first but out of playoff contention in the process. It wasn't just the four-game sweep that made things depressing, and it was the way they lost those games as the bullpen blew two straight leads in the ninth including one-off Craig Kimbrel that looked as if a Ghost was at Wrigley. Not only that the Cubs became the first team since 1914 to lose four straight games at one by one run each game.
As the Cubs continued to flounder, the Brewers continued to win meaning the Cubs would have to go 6-0 this week and hope the Brewers would fall off their pace. However, did that series sweep break the Cubs enough to quit on the season? The only reason I ask that question is because of what has transpired in Pittsburgh in the two games since.
All September long, the Cubs have been battling with injuries and adversity as nothing has gone their way. Somehow when things don't go their way, it went the Brewers way yet again, which has me wondering if the players final felt like no matter what we do, we can't win. The series sweep from St. Louis was followed by a five-error performance, and 9-2 loss on Tuesday before the losing streak reached eight games last night 4-2 and officially eliminated the Cubs from contention.
I have never been one to believe a team quits on a season but looking at how much of an emotional letdown Sunday provided this team I am starting to wonder if this team has checked out of 2019 and looking at 2020. With all the injuries piling up and the bats once again going cold in the most critical time of the season, we can safely admit that big Changes are coming to the North Side this winter.
The biggest question that is left to be answered is how the Cubs will handle the final three games of the season? With them already being eliminated from playoff contention, there is nothing left to play for except their pride. With the Brewers still able to win the division, the Cubs could play spoiler to St. Louis in their park and push them into a wild card scenario. However, will they do that?
With players like Baez, Rizzo, Bryant, Hamels, and others injured, I get the sense that all of them will get shut down for the remainder of the season. If that is the case that already limits the Cubs in terms of putting their best team on the field so would it make sense for all the starters continuing to start knowing that no matter what they do, they can't play in October.
With the Cubs not naming a rotation for the weekend I get the sense that we may see Alec Mills and Tyler Chatwood start two of those games and appearing as if the Cubs will indeed starting reserve type players the final month of the season. Fans may not like that idea because it gives them a sense that the team has quit, but with significant changes coming this is the perfect time to showcase these bench players as you start to piece together 2020.
This was the final time we will see a 40 – man roster September callup. With players like Albert Almora, David Bote, Robel Garcia, Daniel Descalso, and Ben Zobrist on the list of players who were called in or around September, it is time we focus on them to see what their position on this team is going forward. If we want to trade for pieces next year, would Addison Russell, Almora, Bote or Ian Happ be the primary targets? Who knows but if they don't get at-bats to prove they belong their names wouldn't even be considered from trade partners the Cubs would look to talk with?
The way I see things going into 2020, Willson Contreras, Rizzo, Baez, Kyle Schwarber and Jason Heyward are the only position players safe on this with Nicholas Castellanos safe if they can indeed re-sign him. The rest of this roster will need to do some soul searching this offseason because they have taken steps backward the last two years.
If I was a fan, ideally, I want the best team on the field every day. Given where we stand today, I no longer want this weekend. I want a different lineup every day in St. Louis with hopes of finding something that works heading into the offseason if we find that right mixture over the final four games take that to the evaluation process and break it down to see how you can make that work long term moving forward.
Whether that means we keep this whole roster intact and make coaching changes or we have to make the tough decisions to part with some of these beloved players will not be easy, but everyone knows with how much money the Cubs have invested into this franchise, this type of play needs to end now.
From the coaches to the starters to the bullpen and offense, everyone needs to be held accountable for what has transpired not in just September but since the end of May. Look at reality. The Cubs are sitting where they are because they have been an under .500 team since the beginning of June. You are not going to make playoffs playing four months of the season at an under 500 clips.
This team is too talented to play that bad which brings me to what Theo mentioned in the offseason, which was focusing on production over talent. If that was the case, why didn't certain players get sent down sooner when they were struggling or why did they continue to have a place on this team. Yes, Joe Maddon decides lineups, but if his entire bench underachieves, he is already dealt a losing hand before play begins.
I want to focus on that word talent and dive in a little deeper. Yes, this roster is loaded with talent, and we have seen what they could do. Recently, I have heard the question is this roster as talented as we thought it was. Truthfully, that is a hard question to answer, but I believe there is more to it that has altered some of their production.
Do I think this roster is as talented now as in 2016, no I do not, but I still think they are a very talented group? The things I have noticed recently have to do with more how they were brought up in the system developed on the farm. Ever since Theo took over, he had a mission to build an offensive powerhouse by drafting young power bats.
He did just that, and the numbers showed early on. However, I also feel that those same players were not developed adequately in the minors, which is why their games have stalled the past few seasons. All we hear about now is launch angle and what it does for the ball. Well, if you can't make consistent contact launch angle is meaningless.
That is what I wonder about the development of some of these players Schwarber and Happ. Both spent less than two years in the minors before becoming full-time players on the Cubs roster. That can mean one of two things.
First, it can mean you were crushing the ball every level you were in, and there was nothing that keeping you down would help you with. The second thing which I feel is most accurate now is, did the Cubs rush some of these players to Chicago knowing the window of opportunity they had?
I feel the second question is most accurate as I do believe some of these players have been rushed to the bigs too soon. Not only does that affect their arbitration years down the road, but it also affects their development to become the best hitter they can be. If all they learn in the minors is launch angle before arriving in the bigs, that is the type of hitter they will be. They were never allowed to become complete hitters which have hurt the Cubs.
Not only should this offseason be spent rebuilding the farm in some aspect, but we should be focusing on hitters that use all fields and put the bat on the ball instead of launch angle type players. So, to bring me back to do the Cubs quit on themselves?
No, they did not quit on themselves because they would never do that to the fans. I think this team finally realized the many flaws that they have, and by them coming full circle all at once, it just took everything out of them. The fight, heart, and championship attitude have left this team as the flaws have brought many questions to this roster. Get ready for a busy winter.

Upgrade Your Account
Unlock premium boards and exclusive features (e.g. ad-free) by upgrading your account today.
Upgrade Now

Tags: Cubs Baseball
,
Anthony Rizzo
,
,
Yu Darvish
,
,
Tyler Chatwood
,
David Bote
,
Robel Garcia
,
Daniel Descalso
,
Ben Zobrist
,
Addison Russell
,
,
Willson Contreras
,
Kyle Schwarber
,
Jason Heyward
,
Joe Maddon