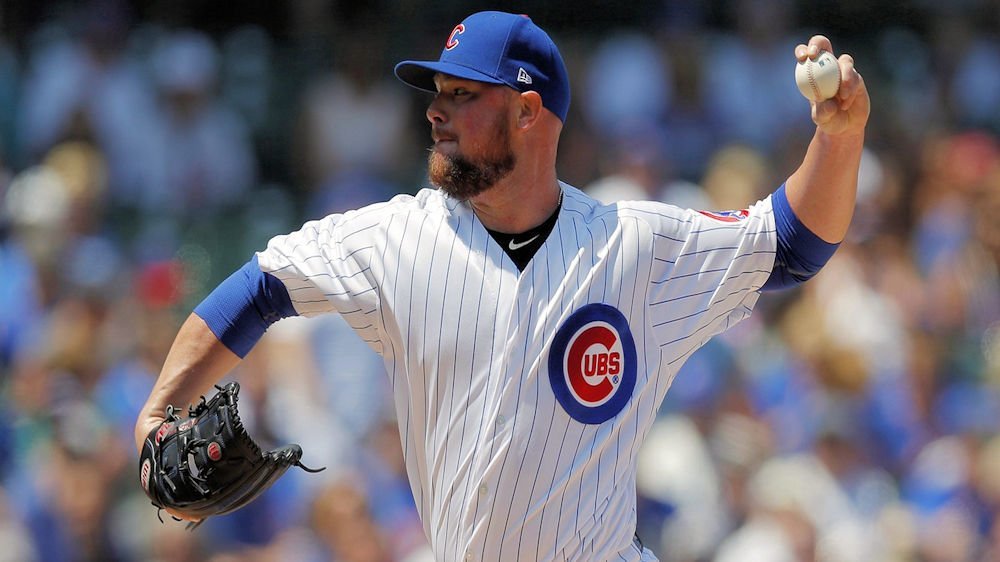 | | |
| --- | --- |
| Commentary: Jon Lester down, next man up | |
---
Well, the Cubs season just got a little more challenging, as if they don't have enough hurdles to jump over already. Wednesday, they placed Jon Lester on the 10-day IL with a hamstring issue in his left leg, or, as a famous Chicago coaching legend, Dave Wannstedt would say, "He's got a hammy."
Joe Maddon assured everyone that it was no big deal, just precautionary, they're not going to rush him back, and going to let him ease back at a comfortable pace for him. Meanwhile, fans all over America are trying to figure out how the Cubs are going to replace not only the stud of their staff but the leadership he brings to the team.
Losing a pitcher is not like losing, say, Kris Bryant for a third of the season, but this pitcher is different, and while he won't be missed four out of five days, its that fifth day you are going to see the giant hole left in the team.
The best news for the Cubs is that they have a couple of off days during this period that will allow them to roll with just four starters for most of the time away. Tyler Chatwood is the choice for the spot start as Maddon has announced, and he's the one guy that could use the opportunity. Wouldn't it be great for the Cubs to have him get a couple of shots and perform well? It would improve his confidence, it would develop the team's faith in him, and it might make him seem like a great get for some team even more desperate than the Cubs for pitching.
Getting Chatwood back on track would not only be miraculous, but it would finally make the enormous investment in him seem to pay off, even a little bit. He and Yu Darvish are both on a short leash with Cubs fans as they wait for the big money to pay off. It seems Darvish is finally coming around and then he is welcomed to the city of Chicago by having one of his neighbors sue him for blocking their view of Lake Michigan with a new fence on his property. Seriously.
With Mike Montgomery on the IL, Chatwood is the best option for long relief and occasional starts, and they need him at his best right now. Getting some starts and doing well would really help.
Losing Lester hurts but it isn't critical if others step up and do well. Losing a position player would be tons worse. Getting Chatwood on track would be a godsend and can only pay off down the road.