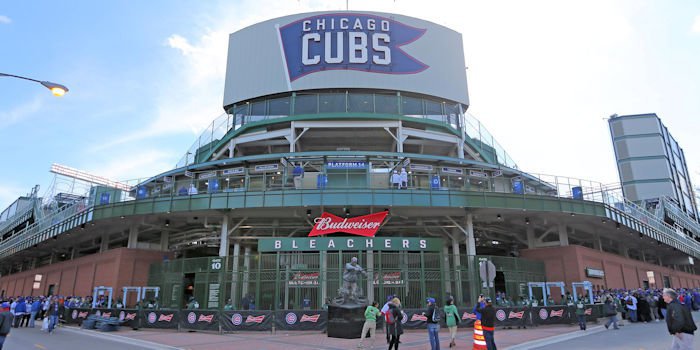 | | |
| --- | --- |
| Cubs announce new bench coach | |
---
CHICAGO – The Chicago Cubs today named Mark Loretta as bench coach to replace Brandon Hyde, who last month departed the organization to become manager of the Baltimore Orioles. Additionally, the Cubs have named Bob Tewksbury as coordinator, mental skills.
Loretta is a 15-year major league veteran who has spent the last nine seasons in the San Diego Padres front office upon retiring as a player in January, 2010, most recently as a special assistant, baseball operations. Loretta was a two-time All-Star infielder with the Padres (2004) and Boston Red Sox (2006) during his career with the Milwaukee Brewers (1995-2002), Houston Astros (2002, 2007-08), Padres (2003-05), Red Sox (2006) and Los Angeles Dodgers (2009).
Loretta is a 1993 graduate of Northwestern University. He was drafted by the Brewers in the seventh round of the 1993 Draft and made his big league debut two years later. Loretta was a career .295 hitter (1,713-for-5,812) with 309 doubles, 76 home runs and 629 RBI in 1,726 major league games.
Tewksbury enters his 38th year in professional baseball, which includes 13 years as a major league pitcher and 15 years in mental skills. During his big league career, Tewksbury spent time with six different teams (1986-98), including parts of two seasons with the Cubs from 1987-88. He was an All-Star with the St. Louis Cardinals in 1992.
Upon retiring as a player, Tewksbury earned his B.S. in physical education from St. Leo University (2000) and his Master's of Education in Sport Psychology and Counseling from Boston University (2004). He spent 10 years as the Mental Skills coordinator for the Red Sox from 2004-13, was the Director of Player Development for the MLB Players Association in 2014, returned to the Red Sox for two seasons from 2015-16 and most recently served as mental performance coach for the San Francisco Giants from 2017-18.
Cubs name Mark Loretta bench coach and Bob Tewksbury mental skills coordinator. Great hires.

— Jon Heyman (@JonHeyman) January 2, 2019
Mark Loretta leaves #Padres front office to become #Cubs new bench coach while Bob Tewksbury comes aboard as mental skills coach, reuniting with Jon Lester from #Redsox days

— Bob Nightengale (@BNightengale) January 2, 2019
Loretta has spent last 9 seasons in Padres front office. Retired as player in January 2010. He played for the Brewers (1995-2002), Astros (2002, 2007-08), Padres (2003-05), Red Sox (2006) and Dodgers (2009). #Cubs

— Carrie Muskat (@CarrieMuskat) January 2, 2019
New #Cubs Bench Coach Mark Loretta is the only player to play for all four of the teams represented in the 2018 LCS during his career. Brewers, Dodgers, Red Sox & Astros

— Christopher Kamka (@ckamka) January 2, 2019
Mark Loretta is one of my favorite people in the world. What a great bench coach hire for the Cubs.

— Len Kasper (@LenKasper) January 2, 2019