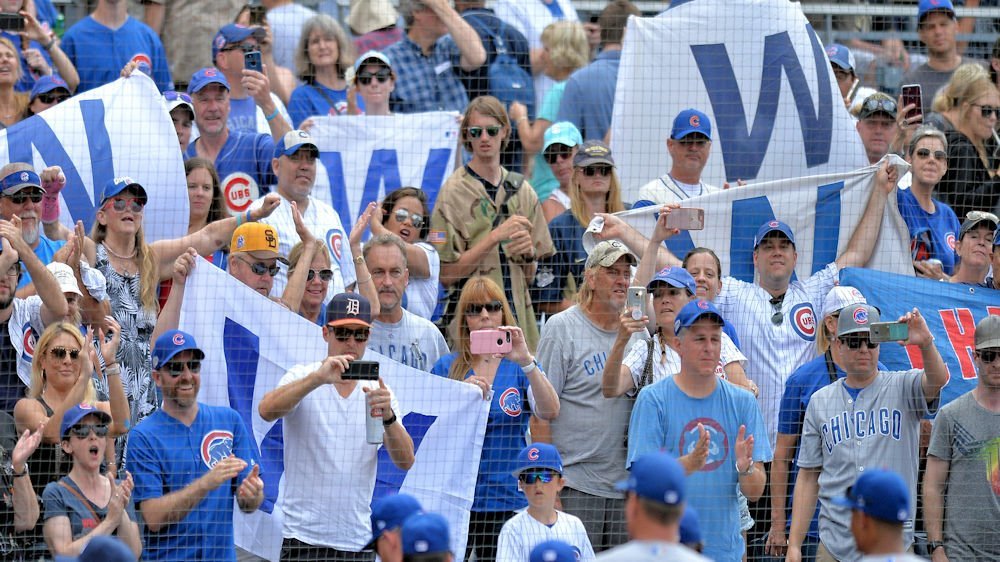 | | |
| --- | --- |
| Cubs still need a reliever before trade deadline | |
---
| | | |
| --- | --- | --- |
| Friday, July 27, 2018, 4:54 PM | | |
As we near the July 31 trading deadline, the phones lines are burning up as the Cubs try to bolster a roster with the best record in the National league. The team has been at the top of the NL in most categories, but interestingly enough in the middle of the pack in slugging. The players meeting with hitting coach Chili Davis during last month's Dodger series seems to have had an effect. The approach of going to the opposite field has yielded results across the board as they are near the top of the NL in on-base percentage and runs scored. The power numbers are way down as Kris Bryant and Anthony Rizzo have a combined 23 homers! This approach will be needed come October when the temperatures are freezing and the wind is howling in and runs will have to be manufactured.
The pitching staff is the one area that needs help but has been bolstered some by the acquisition of veteran lefty Cole Hamels. The Cubs starters are barely averaging 6 innings per start, and even though the bullpen has been excellent, they may need help in order to stay strong down the stretch. With little expected from Yu Darvish and Tyler Chatwood's lack of command the back of the rotation has been a disappointment. Steve Cishek has been great, but he is more of a 6th-7th inning guy and has already had had a huge workload with 50 appearances this season. He is not closer material it seems as he has lost closer jobs with both the Marlins and the Mariners in recent years.
I see Theo Epstein bolstering the back of the bullpen but not breaking up the core of position players. Once you get into October it's all about a six-inning game with a deep bullpen.
I can see them trying to add someone like Orioles closer Brad Brach, who is eligible for free agency after 2018 and has an ERA over 4.00 or Seth Lugo who has an ERA of 2.84 and can both start and relieve. Brad Ziegler of the Marlins has experience as a closer and might be an under the radar move to consider. He has allowed just two earned runs since June over 26.2 innings pitched.
These acquisitions won't cost too much in terms of prospects. The Cubs under Theo Epstein have shown they don't believe in making deals that are reactionary to what other teams do. They have a plan, and they also are looking years ahead in order to keep the organization in the championship mix for years to come.