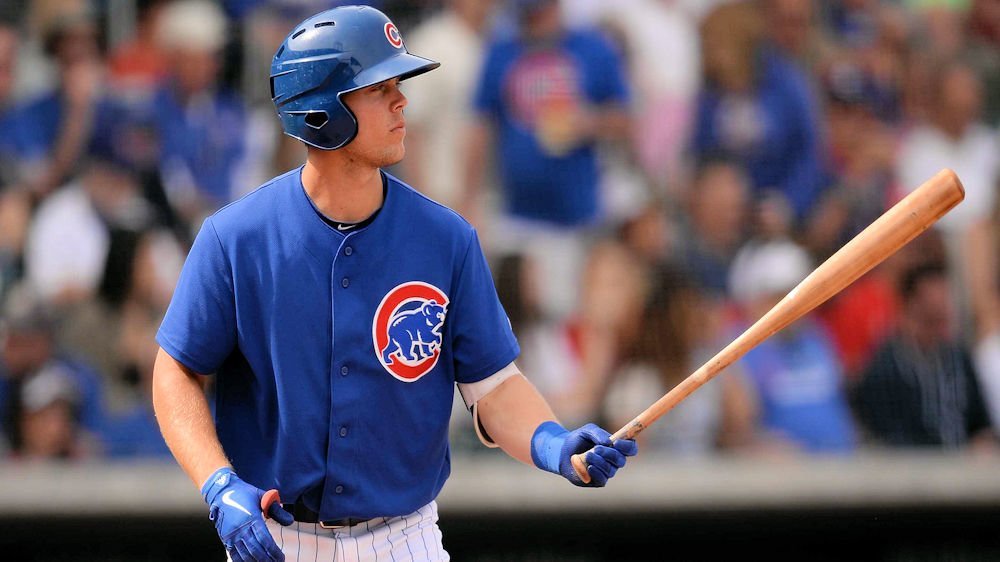 | | |
| --- | --- |
| Scouting Cubs and the Joy of Spring Training | |
---
I've been gone awhile, and apparently, my absence was noticed by at least my editor, if not the writers who've had to take up my slack. I have this fun disease called Diabetes, and several weeks ago it decided to change my vision from bleary to blurry. Sitting in front of any screen nearly had me reaching for Dramamine. So, I had to take some time off. Readers, do take care of your eyes. Though you have two, just having one decide to go full-fog-over is enough to make tasks like driving a lot more adventurous than it should be.
But enough about me. How have you all been? Hopefully, you are brimming with optimism for the Cubs 2019 campaign, and are smart enough to know that preseason wins, or losses matter about as much as – well – preseason wins or losses. That is to say, zero.
My wife and I just got back from Arizona and were lucky enough to catch two Spring Training games. Mike Trout and his Angels hosted the Cubs in Tempe, then Quintana took the mound at Sloan Park against the Royals. We had fantastic seats at both venues, and I can't encourage you enough to go if you get the chance. Spring training is on a different planet than the regular season, and players are much more accessible to fans.
The joy of Spring Training games is that you are watching two for the price of one. Many of the "stars" are playing, and simultaneously, so are hopeful future stars. Right off the bat, let me tell you, Nico Hoerner is the real deal. Our Ken Allison has been saying for a while now that Hoerner will be fast-tracked through the minor league pipeline, and I believe it. Hoerner has very quick hands at the plate, and as an infielder (he played SS against the Angels) he can hold his own. He isn't afraid of the big stage and plays like he belongs. My prediction is he'll have a locker at Wrigley by July.
He wasn't the only one trying to make hay. Trent Giambrone, Phillip Evans, Ryan Court, Evan Marzilli, Chaucer Burks, and fan favorite Taylor Davis got to swing at Angels too. On the mound, Maddon sent five hopefuls in after Kyle Hendricks and Carl Edwards Jr. got theirs. In order: Mario Meza took the loss (he only pitched .02 innings – sometimes, baseball is just weird), then Rowan Wick, Kyle Ryan, Matt Carasiti, and Alberto Baldonado hurled a few.
Pop quiz: How many of the names above did you recognize? If your answer is All of the Above, then get your resume together and fire it off to the Cubs home office, attention Theo. All of them were giving it everything they had, but to make the 25-man roster, they will have to turn in some stellar ball in a hurry. Hendricks and E-Jr. gave up five hits between them; Wick gave up 4 in just .02 of an inning.
I could go name by name here, fill in with stats, then make a prediction or two. But let's keep it short and sweet. I am, after all, just coming off the CubsHQ DL. I enjoyed watching all of the prospects vie for Maddon's attention. They made the game fun, and a few stood out. Davis, of course, is not light on talent both behind and beside the plate. The Cubs need him, and with Contreras and Caratini assured a spot, having another experienced backstop in the wings is crucial. He'll be back at Wrigley throughout the season.
We covered Hoerner; he's a given at some point. Giambrone, Court, Marzilli, Wick, and Burks are names we will see more than once as we stretch out to March 29, in my opinion. That's not to suggest the others won't make their case shortly; any one of them could suddenly find their stride and open eyes. If workhorse David Bote is the benchmark, then at least they know what they need to do to impress. Not one of the above prospects is out of the running, but most will need a few more seasons in the minors to catch the bus to Wrigley.
Buckle up, Cubs fans, and enjoy the ride. Baseball is here, and if you love watching prospects defy projections, you have the best seats in the league.