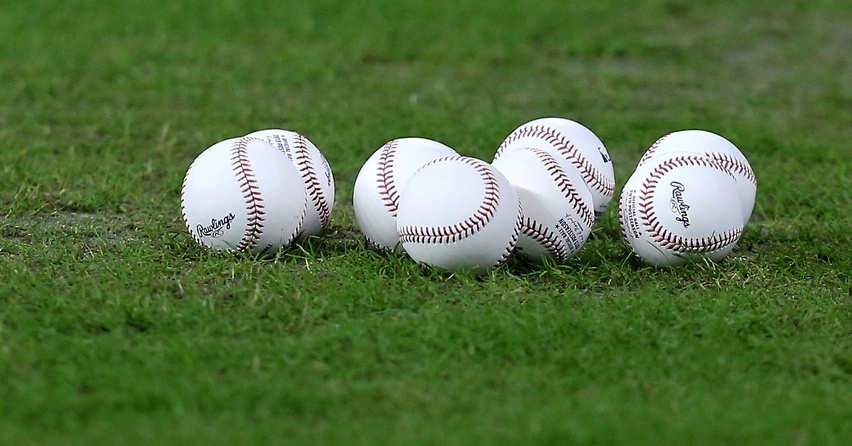 | | |
| --- | --- |
| What's up with baseballs that MLB is using? | |
---
Last season, it was no secret that many hitters, pitchers, and coaches thought there was something different with the baseball. With home runs flying out of the yard at a record pace, MLB finally admitted that the ball was different in seasons past, but that doesn't quite explain the uptick in home runs. People regularly called it a juiced ball, but understanding how weird that sounds, how can you juice a ball.
Changing it is one thing, but mechanically altering it is a whole different side of the spectrum and something I don't think MLB would ever do. With all the transactions taking place this week, we tend to ignore when the commissioner speaks regarding changes to the league. However, what he spoke about the other day may be of a topic of interest as it looks like once again, MLB plans to have a different baseball in 2020.
Take what you want from this talk about a juiced baseball and whatnot, but MLB has concluded its study looking into the baseball the past few years, and to no one's surprise, it has been juiced. It should also be no surprise that this year may be no different as it's not at all confident they'll be able to better control for it next year thanks to how dramatically fly ball distance can change based on teeny, tiny changes inseam height.
The new seams have been made, and it is producing less drag on the baseball. Although this was not intentional, but it appears that the seams will stay that way in 2020, making for another potential record-breaking year. Whether this is the new norm for the ball or just a manufacturer error remains to be seen, but now it is going to be up to the pitchers to adjust and figure out how to maneuver and succeed with this ball.
Jeff Passan was right in the middle of this study when talking to the MLB front office, and they informed him through the professors that conducted this study that the massive uptick in home runs may have been caused by the inconsistent seams on the ball and players buying into the launch angle. What that means is that pitchers had a hard time gripping the ball with irregular seams forcing them to miss spots more than normal. With batters now focused on the launch angle, they were able to get a better arc on the ball, making it fly out of the park easier.
To me, that doesn't necessarily mean the ball is juiced, but instead a decrease inseam height making it harder for pitchers to get the best grip possible. Ultimately it is up to them to adjust, but it appeared like hitters adjusted much quicker, so we will have to wait and see going forward what will happen.
There were other interesting parts to the ball study, including multiple recommendations to the MLB daily to regularly measure drag coefficiencies and to look at how the mud rubbed into the baseball before the game started. This may seem weird, and an utterly baseless study, but all those factors go into play and could have a significant effect on the aerodynamics of the baseball.
Ever since the Steroid era, baseball certainly doesn't like to hear the word juiced being tossed around mainly because that means an intent to alter a part of the game. Whether it was a manufacturing mistake or a planned suggestion may cause me saying juiced to be out of context, but to me, using that word means something different in the sports world.
Everyone could see the way the ball was flying out of the yard last year, and everyone questioned the ball but couldn't put their finger on how that could be an issue. Now that we have MLB admitting to the ball being altered a tad, we now can fully understand how much of a difference a ball can make.
The MLB has never had a problem pointing out player behavior as a big contributor to a home run spike in the past. They tried to continue that theory this year by brushing the changes in the baseball talk under the rug, but now we can see that the ball does make a whole lot of difference. All you must do is look at the last two seasons compared to what we happened in 2017.
The home run numbers were also trending up, but nothing like they have been the last two seasons and especially last year. Look at AAA this year, for example, who too went with an entirely different baseball. Not only did you see home runs reach a record high, but it became just silly down there as to what was going on. It seemed like every team in AAA had three players approaching 30 home runs, which has never happened, so let's hope that gets ironed out sooner rather than later.
After seeing this information and hearing this report, it almost seems as if MLB is sorry for the way things happened in terms of the baseball last year. It also seems like they have no intention of fixing anytime soon and are hoping players learn to deal and adjust to the new ball. If last season was a trend of what to expect long term, get ready for record-breaking home runs from here on out because after all, that is what brings fans to the games.