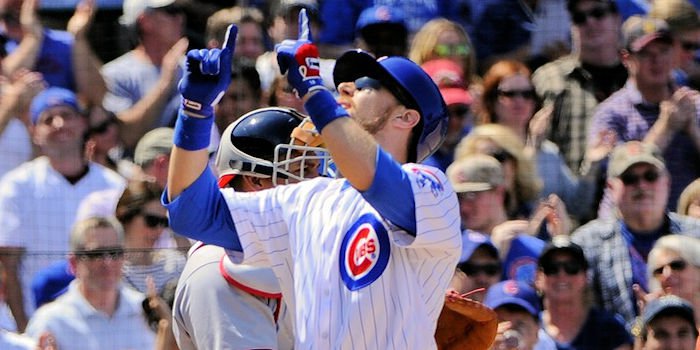 | | |
| --- | --- |
| Zobrist hits two homers, leads Cubs to victory | |
---
CINCINATTI -- The Cubs were once again stellar on the road, routing the Reds 7-3 in just over two and half hours. Ben Zobrist had a great night at the plate going 3-for-5 with two homers and a double. Jake Buchanan made his first major league start since 2014 when he pitched for the Houston Astros.
Buchanan had the Reds guessing all through his five innings of work giving up just two hits and no runs. He kept the ball on the ground and easily playable for the defense and exited the game throwing his best five innings of his career. The Cubs used their bullpen to finish the last four innings and were cruising smoothly until Carl Edwards Jr. gave up a two-run knock to Joey Votto in the bottom of the ninth.
Buchanan (1-0) tallied three strikeouts and one walk on his way to his first win in a Cubs uniform. Trevor Cahill and Joe Smith each picked up holds, and Justin Grimm continued throwing shutout baseball.
Zobrist, however, was the man of the hour, plating three and jacking a pair of home runs into the right field seats. Both Bryant and Rizzo chipped in as well with one and two RBIs respectively.
The Cubs will be finishing up the series and season against the Reds this weekend. The next game will be at 4:10 PM EDT. The Jon Lester is slated to pitch against Tim Adleman.
Watch @benzobrist18's 17th home run of the year, his most since 2012: https://t.co/SAUZOfqcg5 #LetsGo pic.twitter.com/ShS6TehdbM

— Chicago Cubs (@Cubs) October 1, 2016