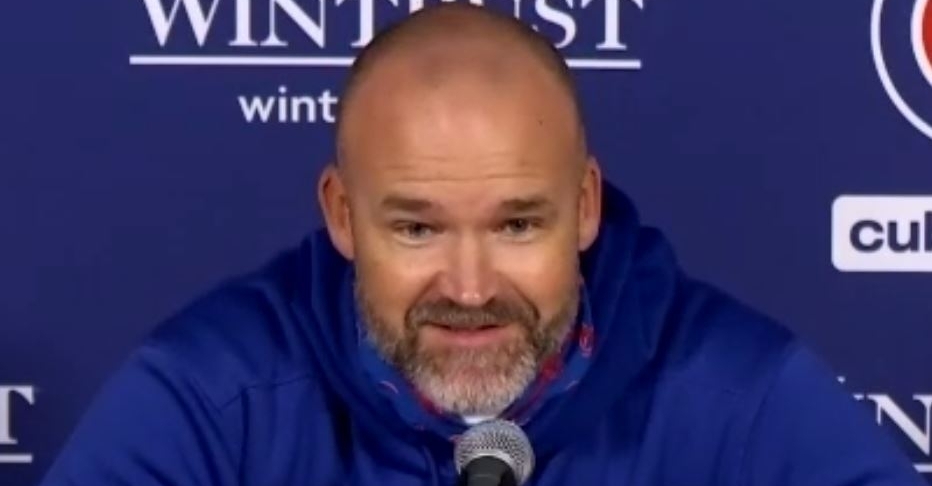 | | |
| --- | --- |
| Cubs News: David Ross reacts to 'chirpy' dugout comments by Trevor Bauer | |
---
| | | |
| --- | --- | --- |
| Thursday, September 10, 2020, 6:21 PM | | |
The Chicago Cubs and the Cincinnati Reds have had some interesting interactions this season. Both dugouts have been 'chirpy' at times and the teams even had a shouting match where a few Reds players were ejected during one heated contest.
To add to the drama, Reds starting pitcher Trevor Bauer called out the Cubs dugout for their behavior on Wednesday night.
"It's kind of funny, I've got to give them props," he said to the media. "They actually chirped all night and yelled at me all night. Normally when they get behind, they shut up real quick.
"I mean, even when I got taken out, they're yelling 'bye' at me. I gave them a nice little wave and some other stuff because it was impressive that you can chirp at someone after he shoved it up your (&*%$) for seven innings. So props to them on that."
Cubs manager David Ross was asked during pregame on Thursday about all the 'chirpy' talk in the games with the Reds.
"I didn't feel like yesterday was more chirpy than normal," he said. "Neither side had much to chirp about. It was just two pitchers going at it, they had a three run homer and had the lead. We fought back. I didn't feel like it was very chirpy last night between the group but I may be missing something."
Ross was asked if he would ever tell his team to pipe down and lose their collective enthusiasm.
"I think our team does a really good job of rooting for each other and cheering each other," he said. "It's rare that you hear a negative comment towards an opponent unless that is instigated first on the other side. I may be missing an instance or two. I'm a big believer of cheering for your team. If I heard someone instigating the other team, I would probably have a conversation with them and that would probably be in private. I don't ever want these guys to lose the energy.
"Chirpy is a word that is being used a lot this year," he said at the end of the media session.
It should be an interesting contest tonight as the Cubs and Reds finish up their series at 7:15 p.m. CDT on the Marquee Sports Network.