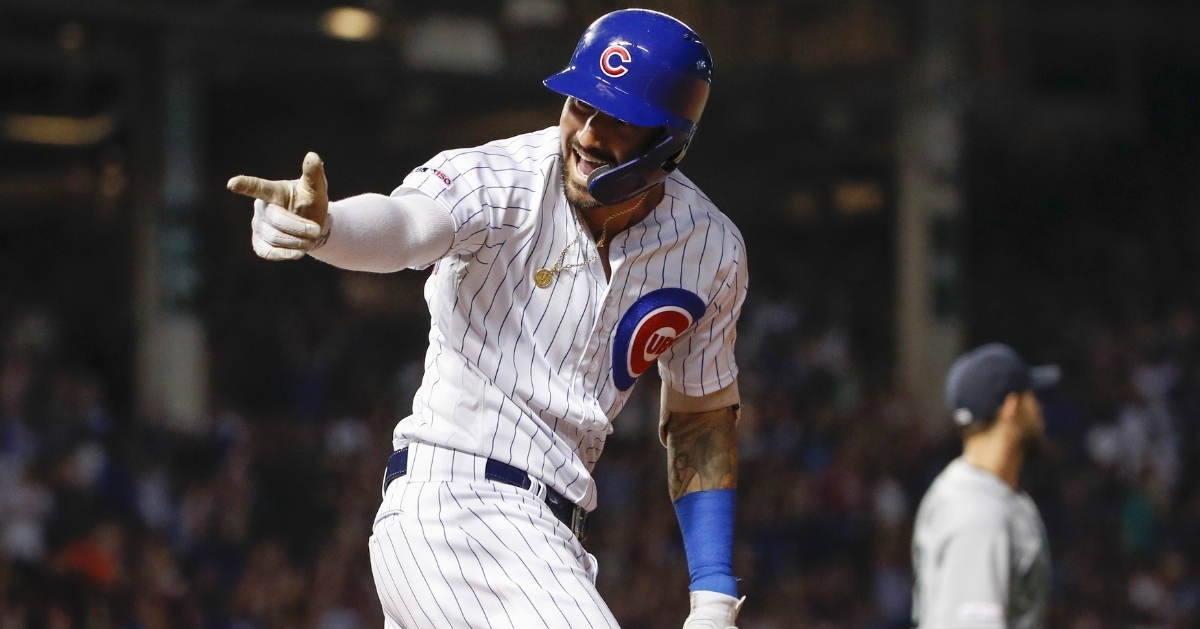 | | |
| --- | --- |
| Cubs News: Nick Castellanos reportedly signing with NL team | |
---
The NL Central just got a little tougher for the Chicago Cubs.
Free-agent outfielder Nick Castellanos has reached a four-year deal worth $64 million with an opt-out after the first year with the Cincinnati Reds on Monday, pending a physical.
Other finalists for his services included the Rangers, Giants, and Cubs. The Reds now have six outfielders for three positions so there might be a trade or two forthcoming with that organization between now and Opening Day.
His hitting projection with the Reds per Fangraphs is .281 with 27 homers and 88 RBIs in 2020.
In 2019, Castellanos hit .289 with 27 homers, 73 RBIs, 100 runs and led the league in doubles with 58. The 58 doubles was the most since Todd Helton (59) in 2000 and most by a righty since 1936.
During his 51-game stint (212 at-bats) with the Cubs last season, he hit .321 with 21 doubles, 1.002 on-base percentage plus slugging, and 16 homers.
In the last three seasons, he has led the majors with an impressive total of 140 doubles.
The Cubs will miss out on Castellanos but reportedly have signed outfielder Steven Souza to a one-year deal to bolster their outfield depth.
The ballclub will hope for some offensive progression in the outfield from Kyle Schwarber, Ian Happ, Albert Almora Jr. and Jason Heyward.
Sources tell me @Ken_Rosenthal that #Reds have a multi-year deal for OF Nicholas Castellanos

— C. ???????????? (@ctrent) January 27, 2020
Deal is pending physical, of course. That is expected soon

— C. ???????????? (@ctrent) January 27, 2020
It's a four-year deal for OF Nick Castellanos and the #reds, sources told me. It was @TheAthleticMLB with the first report. Another huge move for Cincinnati this offseason.

— Mark Sheldon (@m_sheldon) January 27, 2020