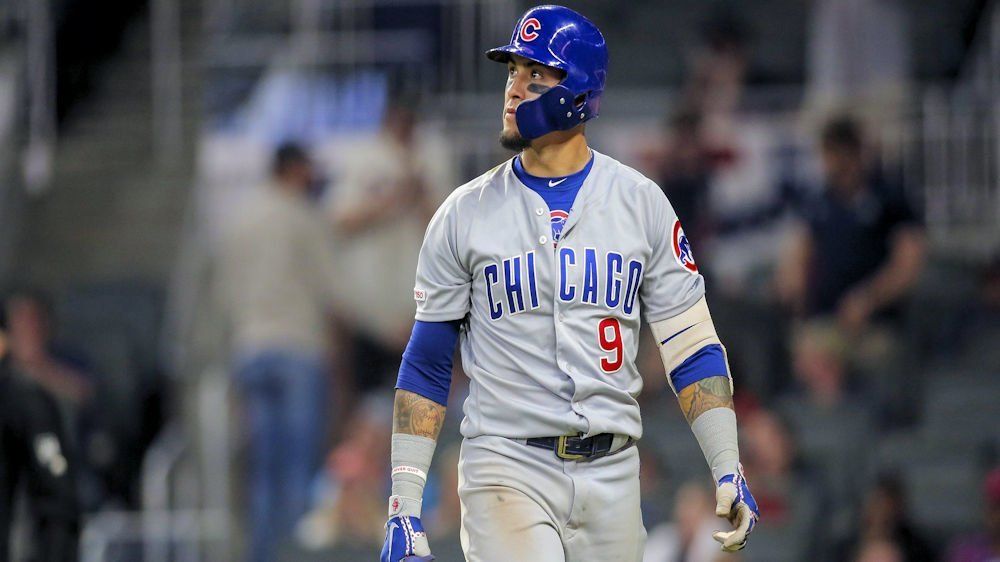 | | |
| --- | --- |
| Cubs reportedly offered to trade Javier Baez to Tigers in 2017 | |
---
| | | |
| --- | --- | --- |
| Sunday, August 4, 2019, 4:04 PM | | |
CHICAGO — Detroit Tigers beat writer Anthony Fenech of the Detroit Free Press wrote an article, which was published on Sunday, concerning the Tigers' front-office woes that have plagued the team's slow rebuild. While the article mostly centers upon criticism of Tigers general manager Al Avila and his failure to make worthwhile trades in recent years, the piece also contains a bombshell tidbit pertaining to the Chicago Cubs.
According to Fenech, at the 2017 trade deadline, the Cubs offered to trade middle infielder Javier Baez to the Tigers in exchange for reigning American League Rookie of the Year Michael Fulmer. In addition to winning Rookie of the Year in 2016, Fulmer was the Tigers' lone All-Star in 2017 and was on the fast track to becoming one of baseball's top starting pitchers.
With that being said, the Tigers turned down the Cubs' offer and opted to keep Fulmer. Detroit also declined to trade Fulmer and reliever Justin Wilson, who was eventually traded to the Cubs in a separate deal, for Houston Astros third baseman Alex Bregman. Since then, Fulmer has been plagued with injury issues and suffered through a woeful 2018 campaign. Prior to the 2019 slate, Fulmer underwent season-ending Tommy John surgery, meaning that he may never experience substantial success on the mound again.
Even though Baez was not yet the superstar player that he is today in the summer of 2017, he was on the cusp of greatness and one of the most important players for the Cubs. Therefore, the news of the offer to trade "El Mago" for a pitcher whose career is now hanging in the balance reflects quite poorly on the Cubs' front office. If not for Baez, who carried the Cubs last year, Chicago would be a shell of itself offensively.
The Cubs recently traded two minor leaguers to the Tigers in a deal that landed them veteran outfielder Nicholas Castellanos, which is a trade that Fenech considers to be rather one-sided in favor of the Cubs. If Avila had accepted the Cubs' offer for Fulmer in 2017, though, the Tigers would have definitely come out on top in that transaction. For now, Baez is certain to be off the market for quite some time, and Cubs executives Theo Epstein and Jed Hoyer are assuredly trying to forget all about their boneheaded 2017 trade offer.