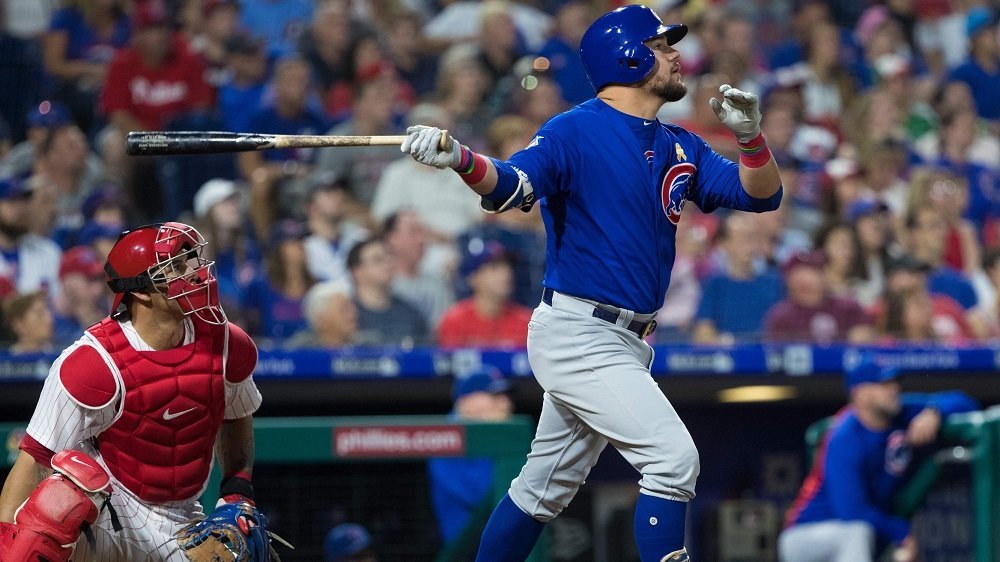 | | |
| --- | --- |
| ESPN projects Schwarber as a Cub for life with universal DH | |
---
| | | |
| --- | --- | --- |
| Saturday, February 9, 2019, 8:56 AM | | |
Times are changing in major league baseball.
There will come a time in the near future when the DH will happen in the National League. It might take a few years (probably around 2022) but it will happen as owners and player unions are more and more interested in the idea.
ESPN's Buster Olney discusses the DH subject with seven talking points and how the Cubs would not have to worry about Schwarber's fit with the clubs anymore if they were able to slot him in the outfield and DH.
6. Kyle Schwarber, Cub for life.
"His defensive play improved last season, making him a more viable option in the outfield," Olney said. "But if the DH is adopted, then the Cubs' front office will be freed from the quandary that has hung over Schwarber his entire career. The Cubs' executives love Schwarber, and very much believe he is capable of being a great hitter; they all have championship rings from 2016 because of his aptitude. But there has been an open question about where he is best suited to play, and whether he's viable long term in the field, or whether the Cubs would be better off dealing him."
Schwarber hit .238 with 26 homers and 61 RBIs last season.