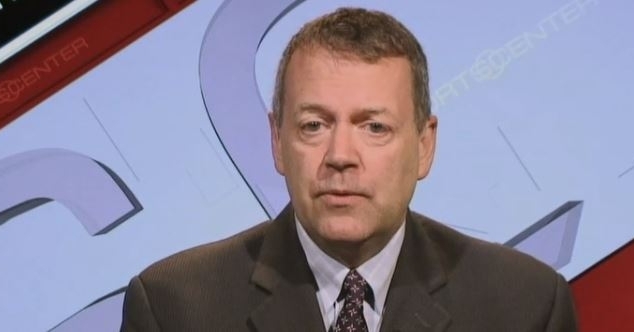 | | |
| --- | --- |
| ESPN's Buster Olney details potential "huge changes" for Cubs | |
---
Life and even baseball is all about adjusting to eventual change.
ESPN baseball analyst Buster Olney was on SportsCenter on Tuesday as he detailed some of the potential offseason changes that may take place in the Cubs organization.
"Huge changes," Olney said about the Cubs. "First off, they've waited, and waited, and waited for this core of position players to put together better offense and it hasn't happened. Rival executives fully expect that the Cubs will evaluate the question of whether or not to move on from Kyle Schwarber, maybe Kris Bryant who's just a year from free agency, and really struggled in this very short season. He of course is eligible for free agency after next year."
Olney understands that Theo Epstein will likely move on from the Cubs after next season.
"And one thing Theo (Epstein) said yesterday that really jumped out, he talked about a transition from him. Next year will be year 10 of his 10 years with the Cubs, and he indicated that, you know what? There could be changes coming up in the future. So the Cubs are at a crossroad. Remember, knuckleheads like me were saying after they won the World Series in 2016 that they may be having a dynasty. That never came to pass."
This should be a very interesting offseason as the Cubs try to re-tool their roster despite the economic uncertainty surrounding baseball.