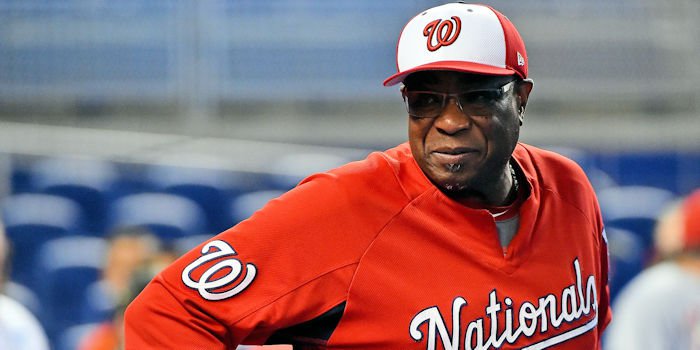 | | |
| --- | --- |
| Former Cubs manager hired by Astros as new skipper | |
---
| | | |
| --- | --- | --- |
| Tuesday, January 28, 2020, 11:00 AM | | |
Ole Dusty is back.
Former Chicago Cubs manager Dusty Baker will be their next manager, according to Bob Nightengale of USA TODAY.
The deal has not yet been finalized, so an announcement could come in the next day or two.
Other finalists for the managerial position included John Gibbons, Buck Showalter, and Cubs third base coach Will Venable.
This is undoubtedly an interesting hire as Baker is a three-time manager of the year that will be thrust in the middle of an on-going MLB investigation for the cheating scandal.
The 70-year old will try to give some stability to an organization that certainly had a lot of self-imposed drama on themselves this offseason.
Good luck to Baker because the Astros are public enemy No. 1 in baseball right now, and he had nothing to do with it.
AJ Hinch has 25 post season wins in spanning 3 seasons, 2017 - 2019.
Dusty Baker has 23 post season wins in his 22 year career.

— SPACEMAN™ (@CopierCollin) January 28, 2020
Dusty Baker's last job was managing the Washington Nationals, who not only beat the Astros in the World Series this year, but share a spring training facility with them.

West Palm Beach, where all the stories are at.

— Brittany Ghiroli (@Britt_Ghiroli) January 28, 2020
Dusty Baker deciding to manage the Astros is like if a new captain decided to board the Titanic mid-sink into the freezing cold Atlantic

— Gabrielle (@gfstarr1) January 28, 2020
Iam so glad so happy that Dusty Baker got a shot to back to the game and try to win congrats brother good luck you will win

— Ozzie Guillen (@OzzieGuillen) January 28, 2020
I'm done arguing with morons about Dusty Baker. Let us just stipulate, shall we, that it takes a very good manager to fail as many times in the postseason as Dusty Baker has allegedly failed.

I mean, Buddy Bell never lost a postseason series! Bet he wishes he had the chance!

— Craig Calcaterra (@craigcalcaterra) January 28, 2020