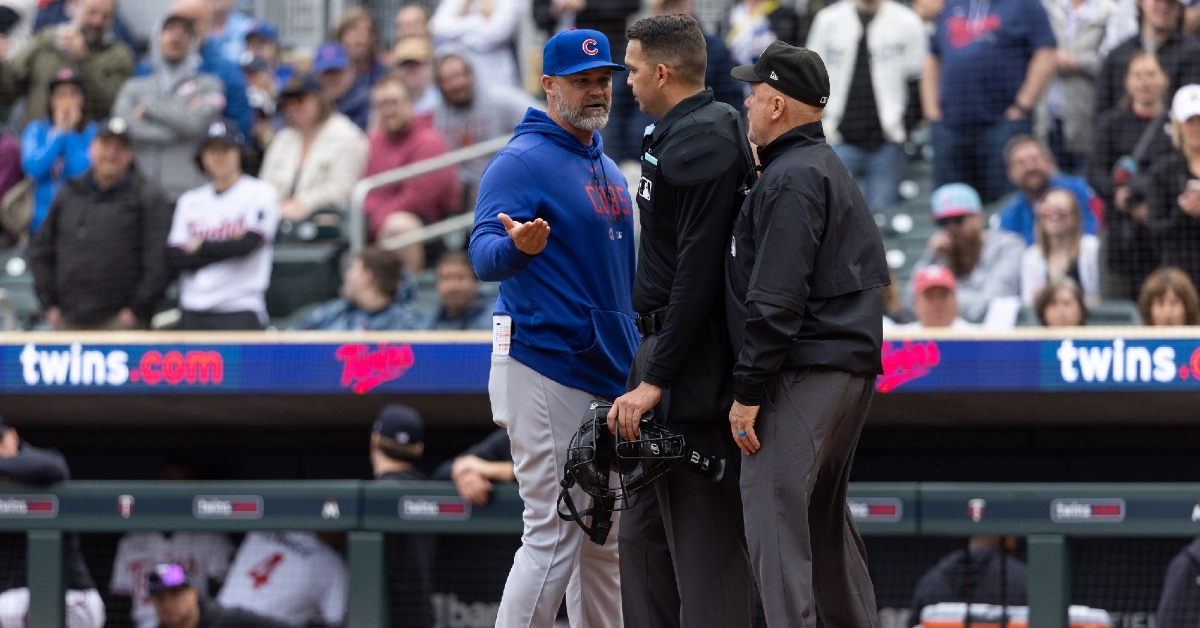 | | |
| --- | --- |
| Jed Hoyer on David Ross' future with Cubs | |
---
Chicago Cubs President of Operations Jed Hoyer held his end of the year press conference on Tuesday in front of a large gathering of local and national media.
Hoyer was asked about the job that Cubs manager David Ross did this season, winning 84 games.
"I was very pleased with Rossy this year," Hoyer said. "Coming from being 10 under (.500) and sort of maintaining the competitiveness but also having the team never focus on individual stuff, we never lost that. Creating that type of culture is very difficult, and he does a fantastic job of that."
Hoyer was overall happy with the job that Ross did.
"The manager in a big market is always going to get criticism," he said. "That's part of the job. Do we have disagreements, and do we have heated conversations? Of course, we do, but you will do that with any manager. He's constantly trying to improve, but ultimately we were very pleased with the job he did this year."
With these positive comments, Ross is expected to return next season and has a deal in place through the 2024 season with a club option for 2025.