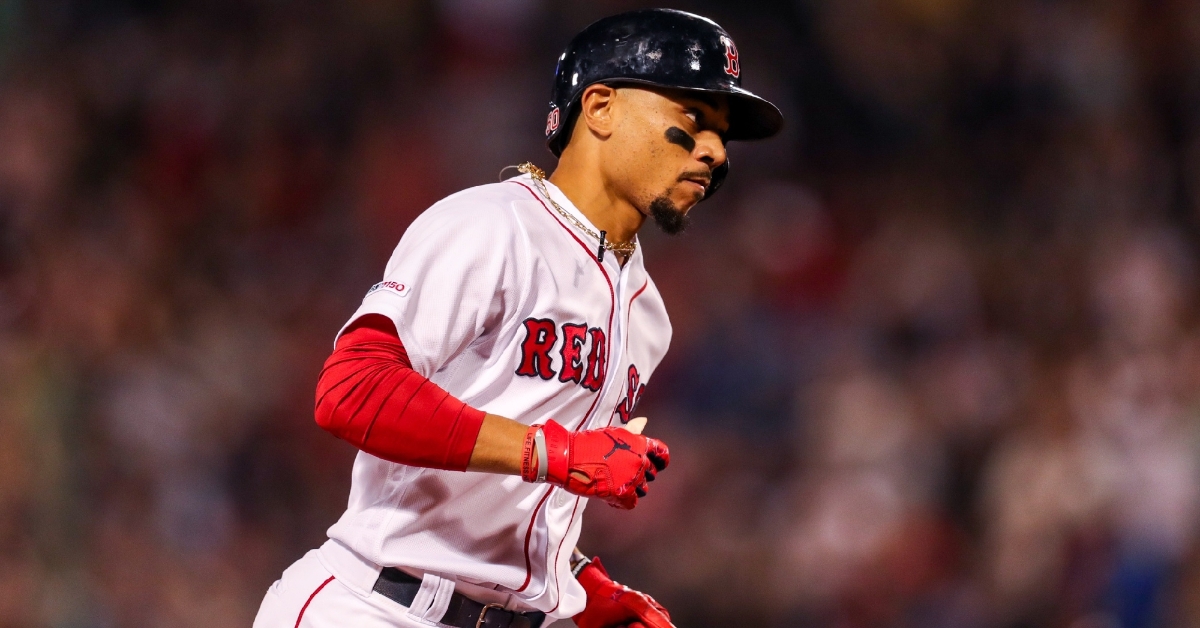 | | |
| --- | --- |
| Mookie Betts potential landing spot with Cubs | |
---
It's the offseason for everyone not playing in the World Series, so rumors and reports on various player movement will be the norm for the next few months.
Defending MVP Mookie Betts would make any ballclub better immediately, and the Cubs are one several ballclubs that might have the resources to make a deal happen, according to NBC Sports Boston.
"They'd (Cubs) have to get creative to fit Betts for even one year since the top 15 players on their roster will count for more than $200 million next year. Their farm system is also pretty wiped out, but don't discount Theo Epstein, who drafted Betts in 2011 and has watched him blossom into a superstar from afar.
Going all-in on one last title run is how the Cubs have gotten themselves into long-term trouble, but their window is slamming shut, and Betts could be a one-year difference-maker before the reckoning."
In 2019, Betts hit .295 with 29 homers and 80 RBIs.
The 27-year old will earn close to $30 million in his final year of arbitration, so he is no cheap player. However, if the Cubs want to go 'all-in' for one more year before some rebuilding, Betts is someone that would seriously have to take a long look at.
The Cubs currently have $161 million in 2020 salary commitments with another $48.3 million in possible arbitration estimates.