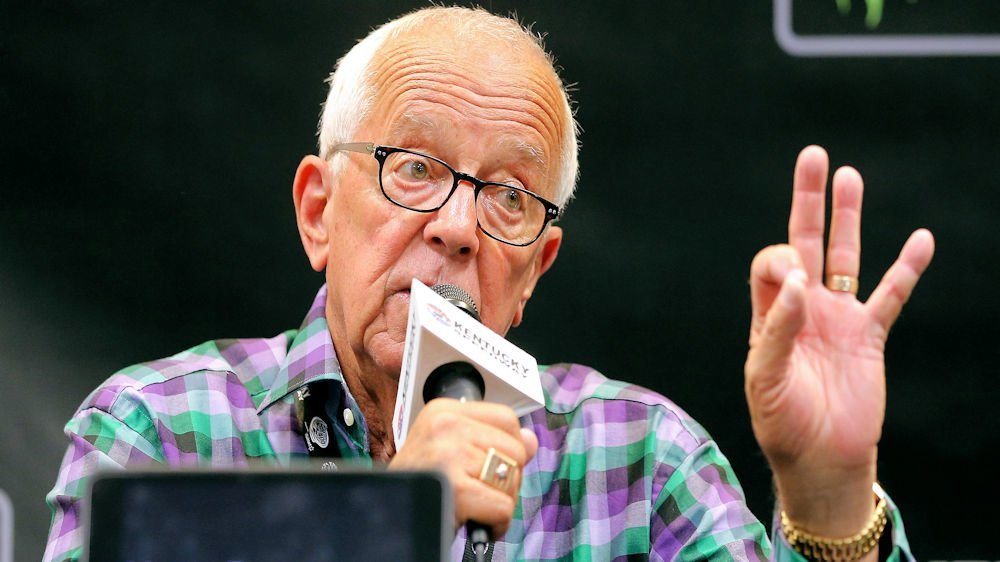 | | |
| --- | --- |
| Reds announcer plans to retire after 46 seasons | |
---
| | | |
| --- | --- | --- |
| Thursday, January 17, 2019, 11:17 AM | | |
Hall of Famer Marty Brennaman has announced that he will retire from broadcasting Reds games after the 2019 season as he first started the gig back in 1974.
Cubs fans have never been huge fans of Brennaman after a famous quote he said about the fanbase back in 2008.
"This is the kind of thing, quite honestly, right now, that makes you want to see this Chicago Cubs team lose," Brennaman said during a telecast. "Far and away the most obnoxious fans in baseball in this league are those who follow this team right here. Throwing 15 or 18 balls onto the field, there's absolutely no excuse for that, and that is so typical of Chicago Cub fans. It's unbelievable."
"You simply root against them," Brennaman said. "I've said all winter, they talk about this team winning the division. ... They won't win it because they still are the Chicago Cubs. And they will figure out a way to screw this whole thing up."
The Cubs did actually win the division that year but Cubs fans have probably still never forgotten the 'obnoxious' line from Brennaman from a decade ago.