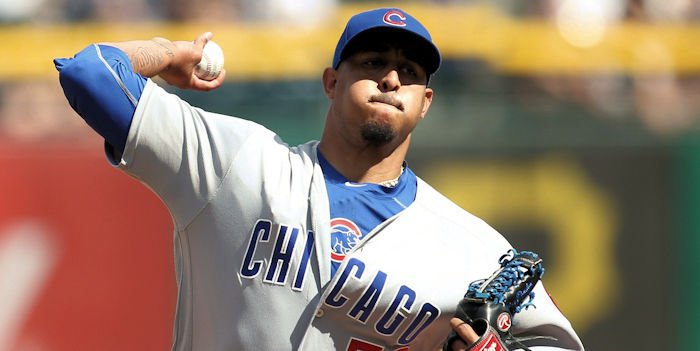 | | |
| --- | --- |
| Rondon on Astros: "These guys are way better" than Cubs | |
---
| | | |
| --- | --- | --- |
| Saturday, April 21, 2018, 3:07 PM | | |
Former Cubs reliever Hector Rondon was a mainstay for the North Siders for several years including their primary closer in 2015.
However, the team didn't tender him a contract during the offseason and Rondon found a home with the Houston Astros on a one-year deal for this season.
Rondon was brutally honest about some of the differences between the Cubs and Astros.
I think these guys are way better," Rondon said in an interview on Saturday with MLB insider Bruce Levine. "That is not because I am here. It is just the way they play the game. The way they focus and prepare. That is the difference in these guys here. I just think they are better than the other guys."
Rondon wasn't trying to diss his former team but he was being honest on his assessment.
"I am just telling the truth," Rondon said. "I say the truth. I don't have to be fake. I say what I see. I think those guys (Cubs) are really good too. It is what it is."
I know Rondon was just giving his take on the situation but he really burned some bridges with these comments with loyal Cub fans. Hopefully, both teams will meet up in the World Series this season and settle it on the baseball diamond.
In 2017, Rondon had a 4.24 ERA with 69 strikeouts and 1.22 WHIP.
During his 4-year major league career in 296 appearances, he has a 3.22 ERA with 77 saves, 18-13 record, 303 strikeouts, and 1.13 WHIP. He was selected by the Cubs from the Indians in the 2012 Rule 5 draft.