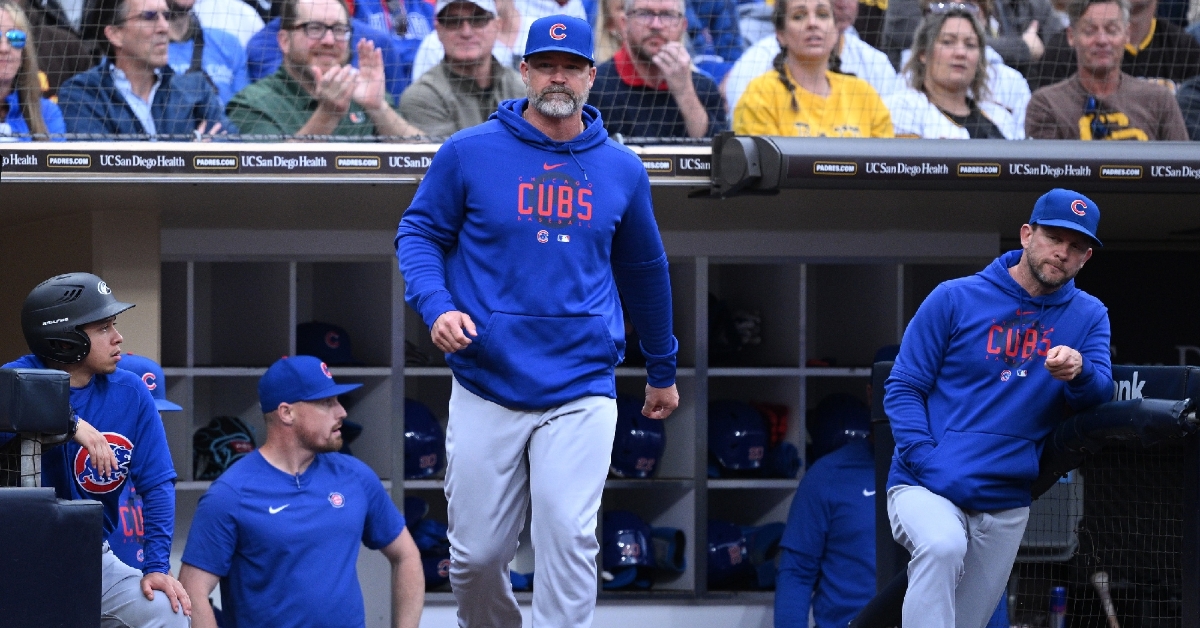 | | |
| --- | --- |
| Tom Ricketts talks David Ross' future with Cubs | |
---
The Chicago Cubs missed postseason play in 2023, despite having stellar years from several players, including Justin Steele and Cody Bellinger.
Cubs manager David Ross has been under scrutiny by many Cubs fans as it was a disappointing end to the season missing the playoffs for the third straight season.
However, Cubs chairman Tom Ricketts believes in Ross and thinks he is a great manager.
"I think Ross had a great season, and the players played hard for him. He's our guy. I like him a lot, and I think he had a good year," Ricketts told Sahadev Sharma of the Athletic. "When the team got down, way below .500, and it looked like the season was over, he didn't let it go. He got the guys back and playing hard. We got to here. He was a big part of that. I think he's a great manager."
Ricketts thinks that Ross does a great job of getting his players motivated.
"You think about what makes a great manager. Part of it is you have to create a clubhouse culture that can stand 162 days of intense scrutiny. In terms of getting players comfortable and getting them motivated, I don't know that there's anyone better than David."
Ricketts is ready to make the Cubs a winner over the long haul, not just one year.
"The key to consistency is to not build a one-year super team but to try to get to the playoffs as often as possible. You do that by finding guys that you like, giving them extensions, solidifying your core and then trying to supplement them with guys from your system and the occasional free agent. That's going to be our strategy going forward."
Ross is expected to return next season and has a deal in place through the 2024 season with a club option for 2025.