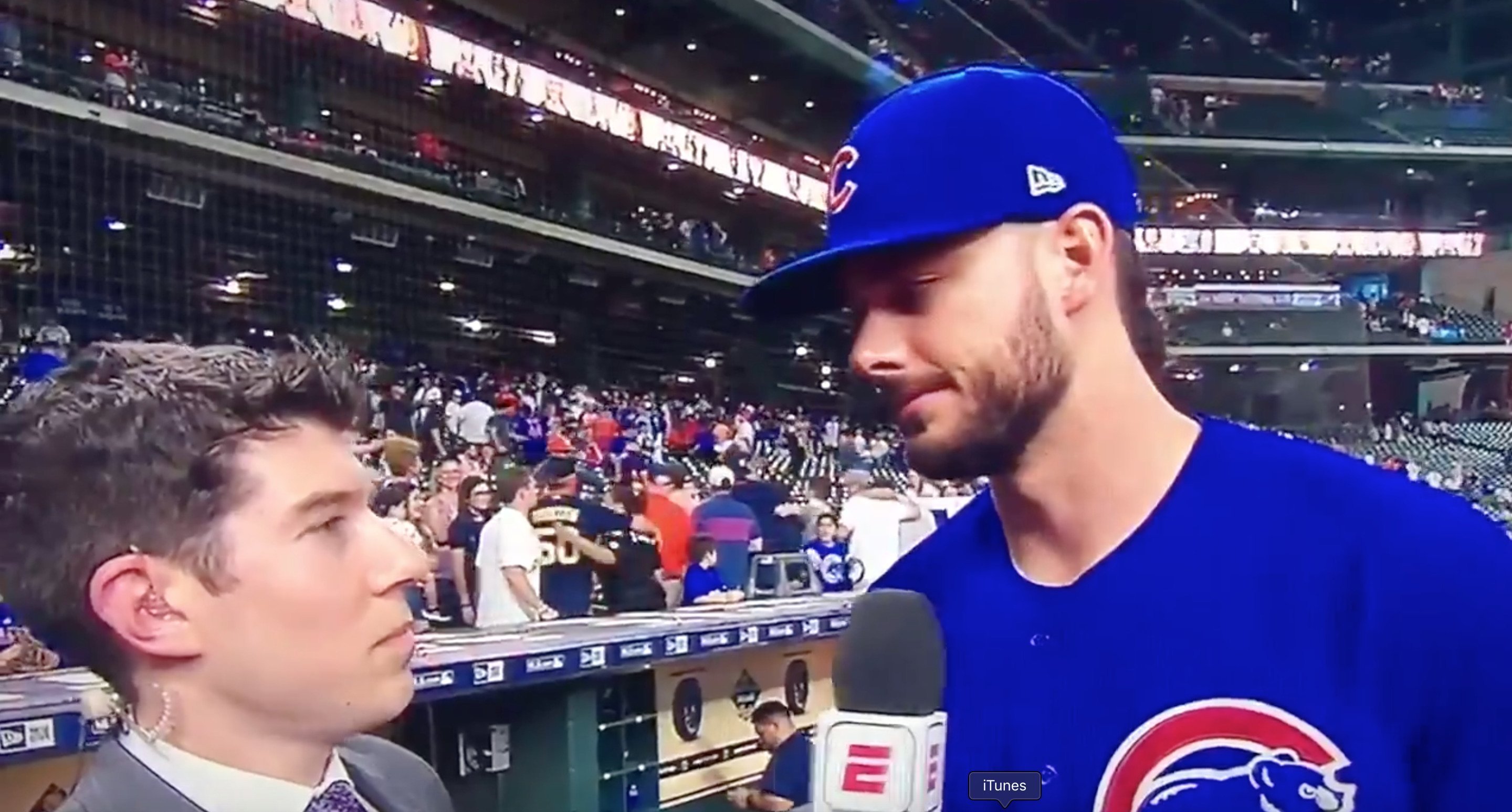 | | |
| --- | --- |
| WATCH: Bryant gives thoughtful answer when asked about netting at ballparks | |
---
The scary incident involving a little girl being struck by a foul ball that careened off the bat of Chicago Cubs center fielder Albert Almora Jr. and into the stands on the third-base side at Minute Maid Park overshadowed the game played between the Cubs and the Houston Astros on Wednesday night. The horrible occurrence represented an addition to a continually growing list of senseless injury suffered at MLB parks due to a lack of sufficient protective netting in front of the seats.
Debates have been at the forefront of MLB discussions in recent years concerning whether or not the netting behind the plate should be extended down the foul lines in order to prevent lined foul balls from striking fans, and Wednesday's horrible happening indicated why the netting definitely should be extended. Cubs leader Kris Bryant conducted a postgame interview with ESPN reporter Jeff Passan following the game and echoed that sentiment.
"Yes," Bryant quickly answered when asked if he felt that netting should surround foul territory at big-league ballparks. "You can see through these nets here. There are a lot of young kids coming to the games, wanting to watch us play."
Check this out! It was a SCARY & JARRING moment @MinuteMaidParks last night during #Cubs-#Astros game, when a 4 YO girl was hit by a foul ball! It happened when Cub's player, Albert Almora Jr. hit a foul line drive into the stands. Fortunately, she's OK. #khou11 #htownrush pic.twitter.com/xvrxwmV5c5

— Michelle Choi (@MichelleKHOU) May 30, 2019
Frightening incidents involving foul balls and accidentally flung bats heading into the stands have marred several major-league games in recent years, yet MLB has sloughed off extending the netting at its stadiums. The dramatic nature of this latest incident, as well as the fact that it was aired on ESPN for a national audience to witness, will certainly incentivize a new push to have the net barrier expanded, and Bryant explained to Passan why that desperately needs to happen.
"The ball's coming hard," Bryant said, "and the speed of the game is quick. I think we should do any safety measure we can take to make sure that fans are safe."
Not surprisingly, @KrisBryant_23 gives the perfect answer to a question on ballpark safety. #Cubs #EverybodyIn pic.twitter.com/UfM0Su8s3N

— Cody Hills (@ByCodyHills) May 30, 2019

Upgrade Your Account
Unlock premium boards and exclusive features (e.g. ad-free) by upgrading your account today.
Upgrade Now