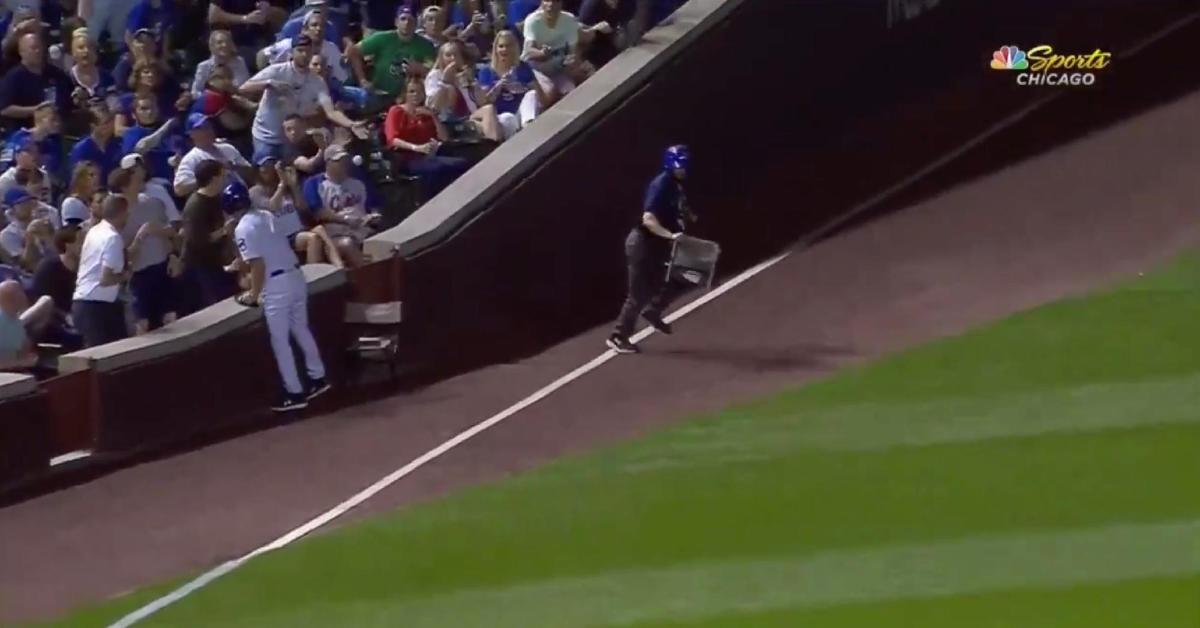 | | |
| --- | --- |
| WATCH: Cubs fan nearly gets drilled in face by foul ball | |
---
| | | |
| --- | --- | --- |
| Wednesday, June 26, 2019, 12:08 AM | | |
CHICAGO — A foul shot off the bat of Chicago Cubs center fielder Albert Almora Jr. that hit a little girl in the stands last month incited an increased discussion around Major League Baseball concerning the extension of the netting surrounding the field of play at ballparks. With that being said, a foul ball of a different kind that was hit at Wrigley Field on Tuesday reinforced the arguments in favor of extension, despite a heart-wrenching incident not occurring.
Several big-league teams are expanding their netting well down the foul lines, with some even stretching the netting from foul pole to foul pole, and a foul ball that nearly drilled a Cubs fan in the face during the Cubs' contest against the Atlanta Braves indicated why the netting needs to, at the very least, be extended to the portion of the seating that is not elevated and near where the ball boys and girls typically sit. In that exact spot on Tuesday, an unassuming fan lucked out as a baseball that fell just fall down the left-field line bounced in the direction of the man, who was not paying attention.
Thankfully, the ball flew just passed the guy's face, preventing another unfortunate fan injury from taking place. Needless to say, having the protective netting in place to protect all of the fans sitting at field level would make close calls such as that one a thing of the past, and, hopefully expanded netting will find its way to every MLB venue, including the Friendly Confines, in the relatively near future.
This is a perfect example of why there will be netting from foul pole to foul pole soon. Watch a @Cubs fan here, not paying attention, aaaaallllmost get drilled in the face with a foul ball. #GoCubsGo pic.twitter.com/coXAjlKWxX

— Billy Krumb (@ClubhouseCancer) June 26, 2019