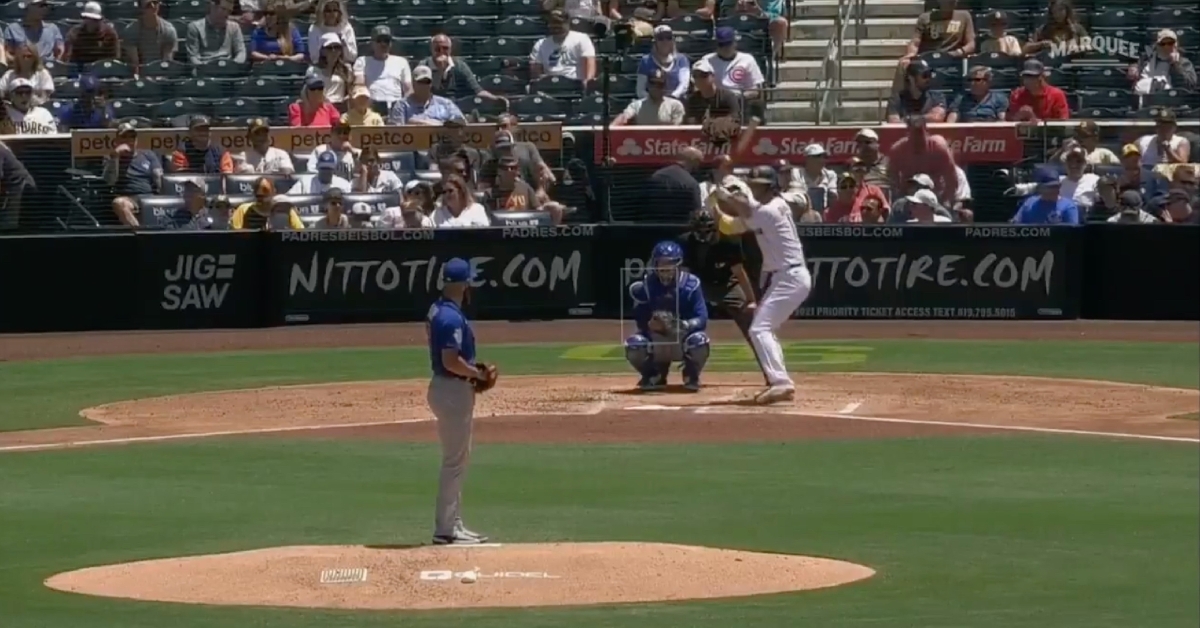 | | |
| --- | --- |
| WATCH: Yu Darvish uses Anthony Rizzo's walkup song | |
---
SAN DIEGO — Making his first start against the Chicago Cubs since the club traded him to the San Diego Padres in the offseason, starting pitcher Yu Darvish paid tribute to former teammate Anthony Rizzo by using his walkup song at Petco Park on Wednesday. Starter Jake Arrieta forced Darvish to line out in Darvish's first at-bat of the game, which led off the bottom off the third.
However, what was interesting about the plate appearance was Darvish using Rizzo's most recognizable walkup song, "Intoxicated" by Martin Solveig and GTA, when digging in at the plate. The first baseman assuredly got a kick out of a former teammate adopting one of his walkup songs, which showcased the strong bond Darvish and Rizzo still share.
Yu Darvish is using Anthony Rizzo's walk-up song against the #Cubs today. Gave Rizzo a big smile! ??

(??: @padres) @faridyu @ARizzo44 pic.twitter.com/a32gvaclUE

— Cubs Zone ™? (@CubsZone) June 9, 2021
Anthony Rizzo raises his arms in disbelief while Yu Darvish uses his walk-up music.

— Patrick Mooney (@PJ_Mooney) June 9, 2021
UPDATE: Darvish used the song again for his next time up at bat, with the Marquee Sports Network broadcast drawing attention to it. Arrieta struck Darvish out looking in the bottom of the fifth.
You can hear it a lot better before Yu's second at-bat, which was enhanced for TV a little. #Rizzo @Cubs #GoCubsGo https://t.co/zbVKSujfeq pic.twitter.com/bmNh4PEAH6

— Billy Krumb (@ClubhouseCancer) June 9, 2021