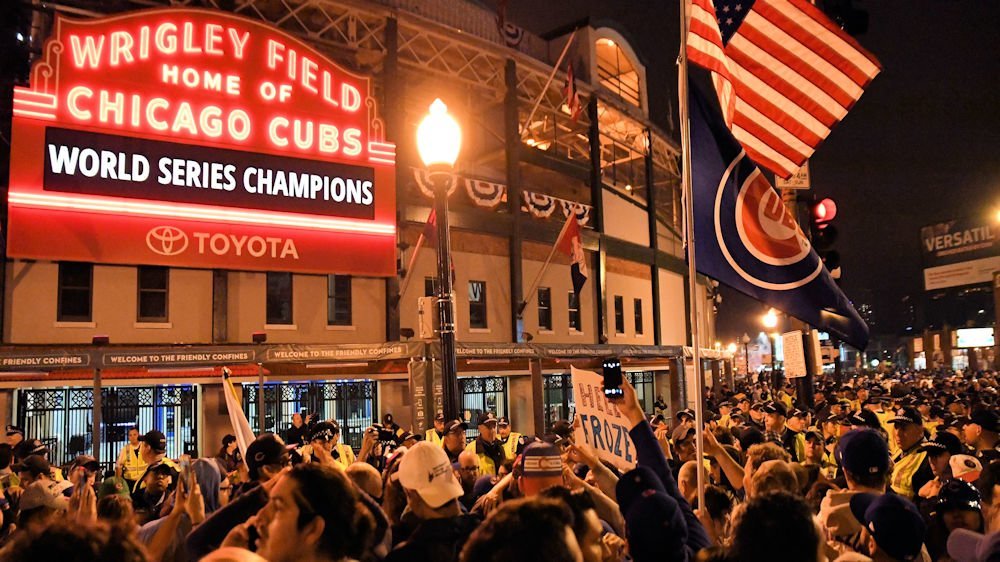 ---
| | | |
| --- | --- | --- |
| Wednesday, November 21, 2018, 9:01 PM | | |
I was Randy Hundley. Sometimes Ernie Banks, Ferguson Jenkins, or Ron Santo. Don Kessinger, Billy Williams. I was even Joe Pepitone a few times, remember him? The year was 1970, and every buddy I had was a Cubs fan like me. Most of us were in Pony League by then, and we loved every minute of it. None of us had much by way of material riches, but we had imaginations that could make us anyone, anywhere, any time. Whether it was in pickup street ball games or real ones, there was magic in pretending to be a Cub.
Those days are long gone now, but the memories are still fresh, and they are good ones. None of us had the privilege of ever attending a Cubs game, even though we only lived a few hours south. DirecTV, streaming, none of that was even an idea yet. To watch the Cubs, we had to depend on our local network carrying a game. We competed for having the most baseball cards (and yeah, the gum sucked even back then), and if the notion of playing a game of whiffle ball, Hotbox, or pitch and catch struck us, we didn't care about the weather.
Even though football in the street was typically the chosen game around Thanksgiving, we still mixed in some baseball now and then. I loved catching, so I usually wound up behind the "plate" (a grid of the bricks in our street) being Randy Hundley. We always played against the Cardinals, even in our World Series enactments.
I remember being as excited as I could be throwing baseballs in the late fall. All around us, the world seemed like it was burning, and living in poverty wasn't fun regarding day-to-day living. But when we took the field to play ball, none of that mattered. We were ballplayers, we were great ballplayers, striking out red bird after red bird. We hit walk-off grand slams before David Bote's parents had even met. Bob Gibson couldn't strike one of us out no matter how hard he tried.
We were aware of Vietnam, the protests, and riots. They impacted us and our families year 'round, and home nor school were always safe havens. Not where we lived it wasn't. Walter Cronkite never had any good news as best we could tell. But we were boys, and sports gave us a better escape than something like the Internet ever could have. Once we grabbed our gloves and bats, nothing could phase us. We were the Cubs, and we had a game to win, challenges to be met, and friends to impress. Santo-to-Kessinger-to-Williams! It's a triple play!
In the real world, none of us were ever going to be good enough to play pro ball, but we didn't have to be. On our street or at the local park, we were all stars. For those few hours, sometimes well into the early night, we understood the magic of imagination, the fun of making that perfect throw. We could hear our fans cheering raucously for us when a ball was walloped, or a fastball left a Cardinal swinging helplessly into the crisp fall air. We didn't have enemies, frustrated teachers, or problems at home. We did have well-worn ball gloves and a Louisville Slugger. The neighbors weren't always happy with our mishit baseballs, but so what? They had front row seats to the greatest games ever played! Those, as Springsteen sang so true, were our "Glory Days," and they got us through the rough part of town.
Now all these decades later, I sit here using a machine we never imagined would exist, reflecting on what I'm thankful for. Sometimes I think the world is again burning. Yet, my family is comprised of some of the best people I have ever met. I am honored to call them my friends and love them deeply. I am a lucky man. Many of them will be here soon to enjoy a meal, catch up, and talk about days gone by, even as our grandchildren are making new memories. Young, full of wonder and dreams, they remind us of us.
Forgive me if I waxed a little too nostalgic for this piece, but history will repeat itself here soon. Sometime over the next few days, I'll grab some gloves and grandsons and head for the yard. One of them will be behind the plate, crouched and ready for the pitch as I was all those years ago. Be he Randy Hundley or Willson Contreras though, the game is the same. The memories we make that day will join my old ones in our family Hall of Fame. Memories are what we make them, and for all of mine, I will be forever grateful.
Happy Thanksgiving to you and all of yours.