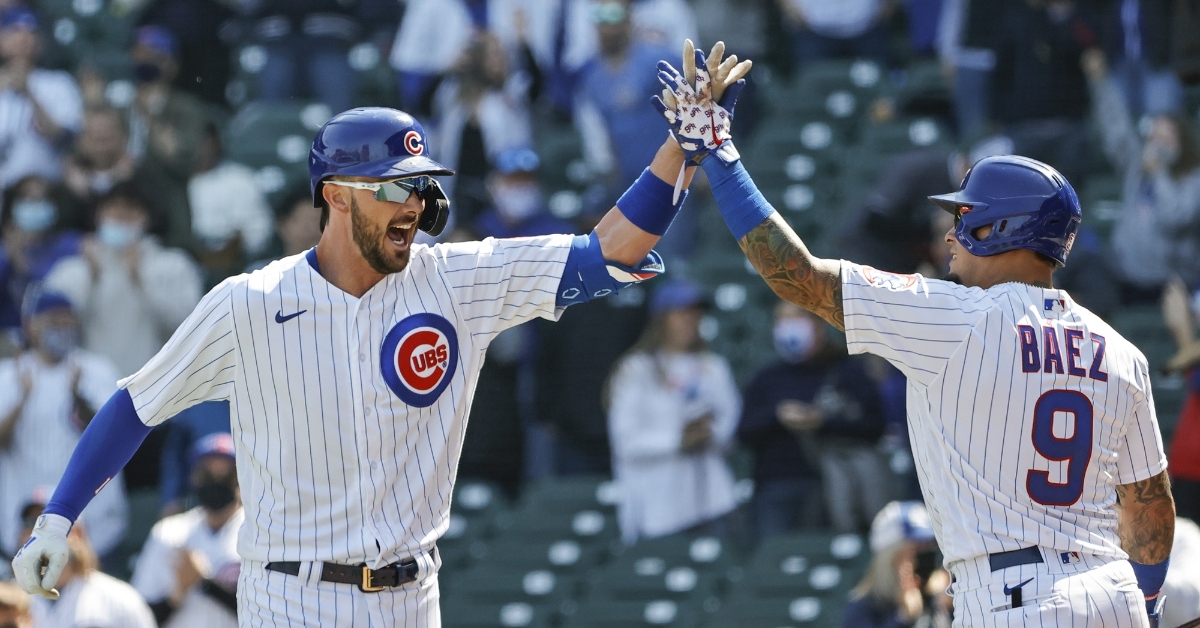 | | |
| --- | --- |
| Chicago Sports HQ Podcast: Cubs talk including Javy Baez, NBA and NHL playoff hunt, more | |
---
| | | |
| --- | --- | --- |
| Thursday, April 22, 2021, 2:05 PM | | |
On this episode of the Chicago Sports HQ Podcast, Cole and I get right into the baseball season to discuss the Cubs and White Sox.
There have been a lot of promising signs from both clubs. Is this a sign of things to come or more of just a brief small sample size?
Given the struggles of Javy Baez, could becoming a switch hitter actually help him be a better player and what will it take for Cubs pitching to get through the season?
While the MLB season may be rolling along, both the NBA and NHL are coming to a close with only three weeks or so left.
Fortunately, both the Bulls and Blackhawks find themselves in the playoff hunt, although on the outside looking in.
Can either one of these teams do enough to finish the season in the playoffs, or is this more of a building block for the future?
How has the absence of Zach Lavine affected this Bulls team, and where do they go come free agency.
The MLS got underway last weekend with the Chicago Fire picking up a nice draw in front of the home fans. Given what they showed fans last year, are they a playoff team in 2021 waiting to break out, or are they still a work in progress?
Cole and I close out the show by briefly touching on the upcoming FCS playoffs and if the FBS should adopt that same system to determine their national champion.
Could the FCS permanently move to the Spring allowing them to own the football landscape in the spring season?
With the NFL draft a week away, we look at the Bears and how they should go about that 20th pick.
Does it make sense to remain in that draft slot, or should they trade with the Dolphins at six and go all in for a starting QB?