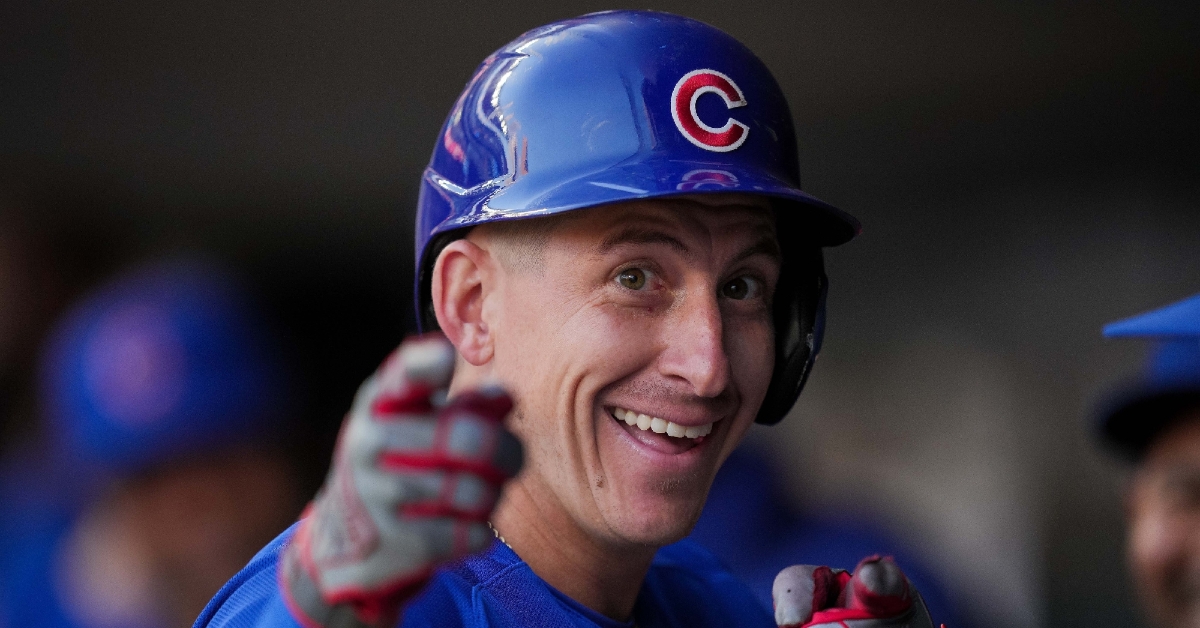 | | |
| --- | --- |
| Commentary: Building off second half offense for Cubs | |
---
| | | |
| --- | --- | --- |
| Friday, October 22, 2021, 8:28 AM | | |
Take away the Cubs' impressive 38-27 start a season ago, and there wasn't much to get excited about during the season. Fans saw the team not only lose 11 straight games in June, which signified the end of the Core group of players but also lost another 12 straight games in August.
Despite the injuries, trades, and those two horrific losing streaks, this was a team that hovered around the .500 mark much of the season, going three games above .500 had it not been for those two streaks. I get that it is not great and certainly not enough to make the playoffs, but in aspects of the season, this team was not as bad as what their record showed.
Starting pitching was the ultimate failure of this team during the season, and that continued into the second half. Perhaps the biggest strength of this Cubs team all season was their bullpen which ranked near the top of the league the first half of the season. Once they started to trade away their key guys, their bullpen took a nosedive but did manage to pick things up again in September once some of their new guys started to find their roles.
Another reason for the Cubs struggles during the season was from an all-or-nothing approach style that continued to remain inconsistent at best. That forced the front office to trade away Kris Bryant, Joc Pederson, Anthony Rizzo, and Javy Baez, among others, as this team was in free-fall mode come the deadline. The lack of hitting shouldn't come as a surprise when you look at the past few seasons, and it ultimately cost Anthony Iopoce his job as the team's hitting coach.
Despite all those struggles, Iopoce and David Ross deserve a ton of credit for the dramatic turnaround during the second half of the season, which leads us to our next question. How can the Cubs build off of their second-half offensive success? If there were one thing this team learned about life after the core, it would be that they can still be a great hitting team, just in different ways.
With guys like Frank Schwindel, Patrick Wisdom, and Rafael Ortega inserted into the lineup mixed with a second-half surge from Ian Happ, the Cubs offense was not only more consistent than they were at any part of the season, but started to look like a team that could compete had the starting pitching been much better.
August was undoubtedly an emotional roller coaster when you look at the 12-game skid this team had to endure, but September was a different story. Not only did most of these players seize on the opportunities given to them, but this team seemed to have found something offensively when it looked like no offense was anywhere to be found.
Ross deserves credit for that as he started to use a more consistent lineup down the stretch, which resulted in better results. Ross knew the team had holes to fill, and he filled those holes with the options he had. For the most part, those options had career seasons and have played themselves into a contract for 2022 with the Cubs or with someone else.
One thing you noticed about the offense in the second half of the season was how they were scoring runs. Known as a home run or bust team, the Cubs were still hitting homers, but started to manufacture runs differently, which was a pleasant surprise for everyone.
Schwindel hit north of .320 for the season while earning back-to-back rookie of the month honors. Wisdom set a new Cubs rookie record with 28 homers despite striking out nearly 50% of the time. Happ put together a second-half to remember and now may be looked at as a cornerstone in left field next season while Ortega not only proved to be an everyday player, but someone who could lock down the leadoff spot next year.
Add in the great final month from Matt Duffy, and this team had a brand new lineup that wasn't about homers, but manufacturing runs the old-fashioned way. It wasn't about hitting the long ball anymore. Although it did happen, the Cubs focused on stringing multiple hits together to bring guys home.
Ross also started to take a page out of the 1990s where stolen bases, bunting, and hit runs were brought back into the picture, which worked well for this team. Considering how Nico Hoerner and Nick Madrigal will be back in the mix next year, both of them bring with them a contact first approach and have no trouble moving guys over.
Baseball is all about home runs or strikeouts now, but the Cubs may be about to turn back the clock. They saw what worked for this team the last two months of the season last year, and now it is time to learn from that and build off it. No one is saying this team will be a playoff team, but this team will be much more competitive next year and could be fun to watch if they continue to focus on the things that went well and build off that.