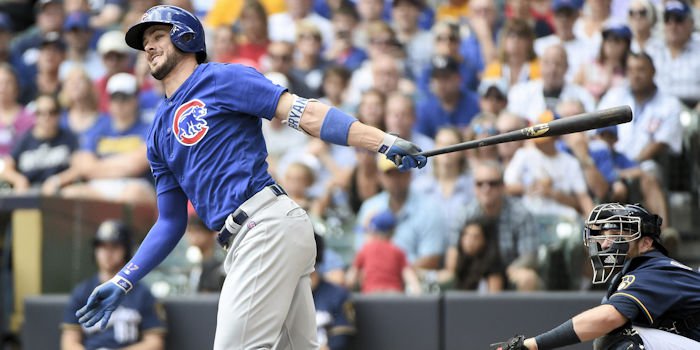 | | |
| --- | --- |
| Commentary: Cubs better with or without Kris Bryant? | |
---
| | | |
| --- | --- | --- |
| Tuesday, July 3, 2018, 8:13 AM | | |
With an explosive Cubs' offense over the past four games, I've seen multiple comments on social media questioning whether or not the Cubs actually need Kris Bryant to win.
Admittedly, they haven's seemed to miss him much, especially since the Cubs started their latest winning streak. In the last four games, the Cubs' offense has generated 46 runs, and with the exception of Ian Happ's error at third on a routine ground ball, they have covered the position flawlessly. In fairness, Baez also had a throwing error while playing third, but watch the replay- it was no routine ground ball, and he made an excellent attempt to record the out at first.
So how do the Cubs stack up overall either with and without Kris Bryant? Bryant has missed a total of 16 games this year (19.5% of the season, to date), either due to rest or injury. Without Bryant, the Cubs have gone 10-6 (.625), have outscored their opponents 92-73, and wins have come by an average score of 6-5. With Bryant, the Cubs are 37-29 (.561), outscoring their opponents 313-249, and have won (on average) by a score of 5-4. Despite being the 2016 NL MVP, it would appear that the Cubs play somewhat better when Bryant isn't playing this season.
In 2018, Bryant is batting .280 with nine homers and 36 RBI.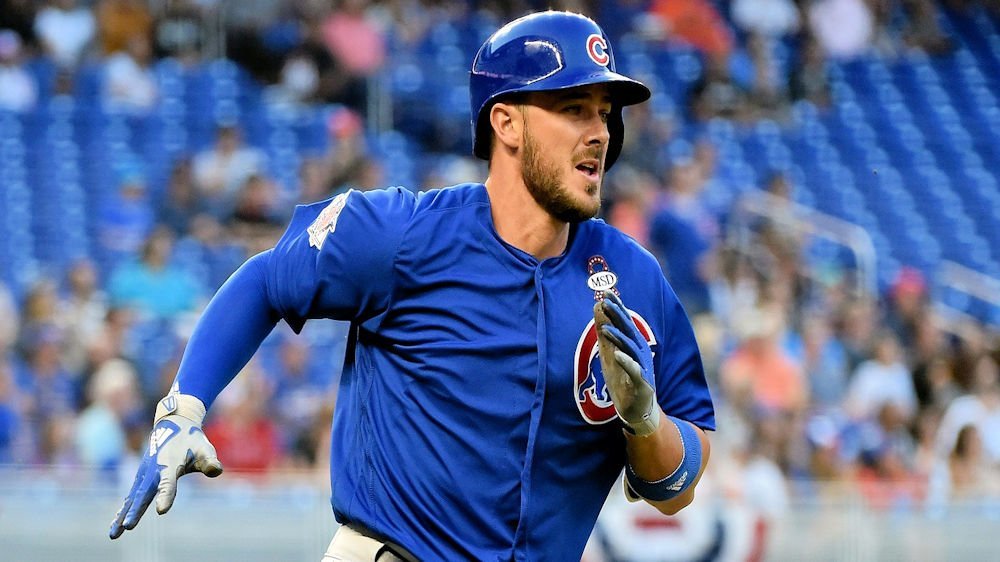 While Bryant is locked in for 10.85 million dollars this season, what does that mean for utility men like Ian Happ and Tommy La Stella as the trade deadline nears?
Despite talk of the Cubs' interest in Manny Machado (who will most likely go to Los Angeles now, in the wake of Corey Seager's injury), the biggest need for the Cubs right now, seems to be in the area of pitching. Questions continue to swirl about Darvish's future and, despite demonstrating better control in his last start, questions remain about Chatwood's future as well. The bullpen has also struggled as of late, with Wilson, Duensing and Rosario giving up homerun balls left and right, issuing walks, and surrendering leads.
While I can't accurately predict the Cubs' moves in the upcoming trade-wars, I can tell you one thing- this is going to get interesting.