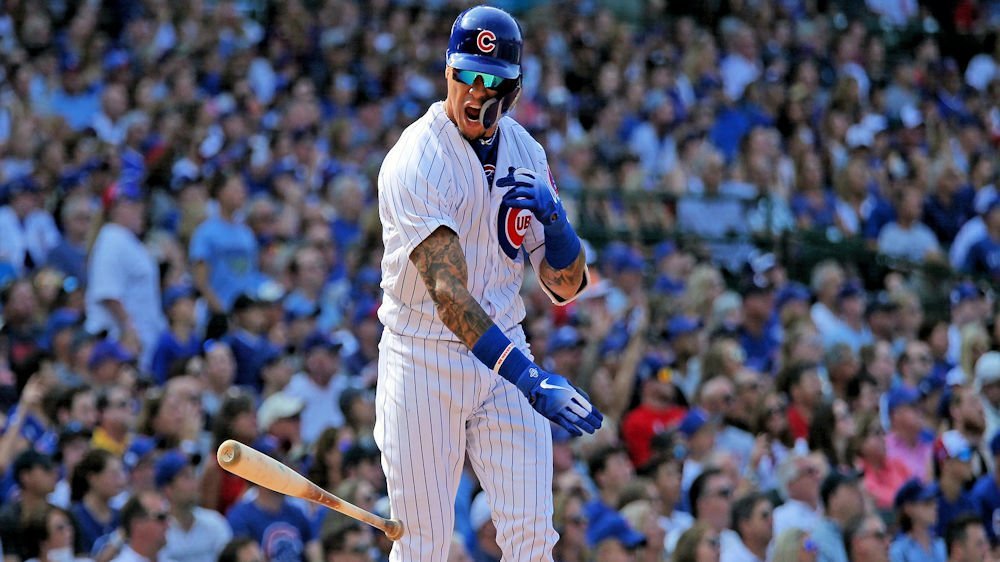 | | |
| --- | --- |
| Commentary: Cubs fans are exasperating at times | |
---
| | | |
| --- | --- | --- |
| Wednesday, August 15, 2018, 9:54 AM | | |
I have been a Cubs fan for my whole life and that is a long time. I have also been surrounded by the nuttiest of Cubs fans my whole life. My uncles and cousins are the same kind of fans I have been reading on social media these past few weeks, blindly loyal and fiercely insane.
I appreciate loving your team, I have lived and died with my fandom of Cubs, Blackhawks, Bears, etc. and while it is fantastic when they win, it is devastating when they lose. I'm pretty sure this has contributed to my high blood pressure and minor heart attack. Which, BTW, when doctors tell you something is minor, that means it didn't happen to them. Trust me, if you have a heart attack it is pretty damn major to you.
But I digress. This April one of my uncles, five games into the season, was already having a nuclear meltdown with the Cubs play and spent 10 minutes loudly decrying why this was the worst Cubs team ever and they would not win 15 games. Now, the man is nearly 80 years old and trust me he has seen some pretty crappy Cubs teams, and this is not one of them. It just goes to show how crazy Cubs fans are.
So, while I was not surprised these past two weeks to see Cubs fans writing and discussing some truly crazy ideas, I was still shocked at some of the things they suggested.
In no particular order of insanity there were serious discussions regarding releasing Addison Russell to make room for David Bote to play regularly; Keeping Kris Bryant on the DL and trading him for a starting pitcher; Sending Addison Russell to AAA to clear a roster spot for Bote. Moving Javier Baez to short; Moving Baez to third and Bryant to left; Taking Jon Lester out of the starting rotation for 3-4 starts to rest him.
And that is just some of the things, and all were before Bote hit his dramatic walk-off granny Sunday night. Bote has now become the latest candidate for MVP/HOF honors this year by Cubs fans in a dizzying display of leaving Baez in the dust while chasing the newest star.
I will tell you all what I tell my family. STOP BEING A CRAZY PERSON!
I'm pretty sure Cubs management has a decent grasp on this team and we should just let them do their jobs while we do what we do best, drink adult beverages and dream up ridiculous trades with our friends. "Hi, Larry. I think the Cubs should trade Tyler Chatwood to the Nationals for Bryce Harper and Ryan Zimmerman. I'll hang up and listen for your answer."