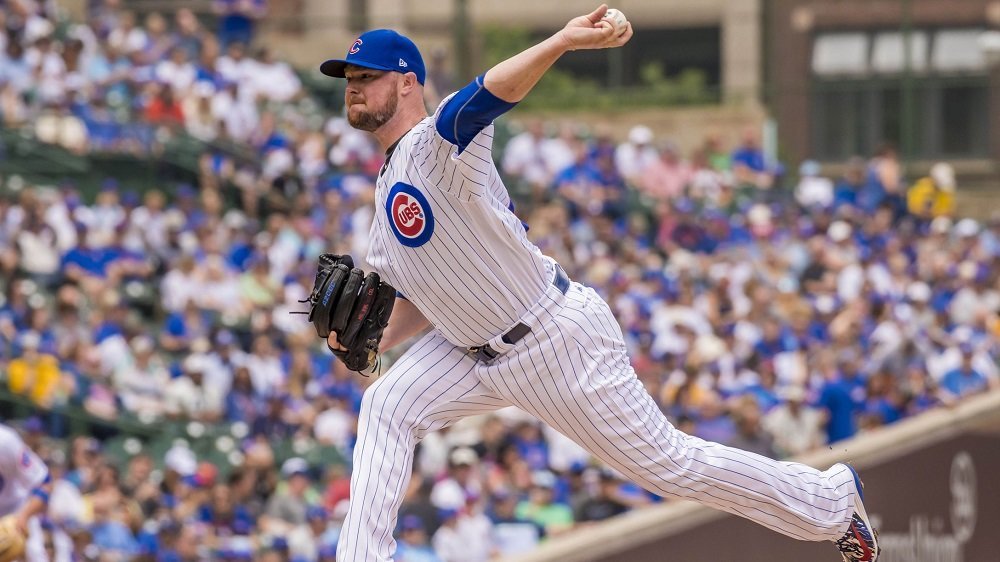 | | |
| --- | --- |
| Commentary: Cubs rotation looking solid, so far | |
---
| | | |
| --- | --- | --- |
| Saturday, March 2, 2019, 1:03 PM | | |
I have mentioned more than once that spring training games are mostly meaningless, and you should not get your self worked up too much either way, good or bad, at what you see. I feel like Gibbs on NCIS with my rules for baseball fans, but I have finally reached the CBS target audience age, so I'm going to enjoy my status.
Knowing that I'm about to bring fellow writer Ken Allison crashing down on me like Rick Flair, I will say that I am encouraged about the start of training camp for the Cubs starting pitchers.
As you can see in the chart below, the top four starters have an ERA of 0.00 and WHIP's of 1.0 or less. Most importantly all four have more or equal strikeouts to walks. This is a good thing, especially this early into Cubs camp where pitchers are generally behind the hitters.

The real surprise this spring is Ken's favorite, Tyler Chatwood. His WHIP is outstanding and of significant interest is that he has four times as many strikeouts as walks. If he can continue like this his value to the Cubs will finally match what they are paying him.
Chatwood might have found something this spring that will help him with his pitch accuracy.
"The thing I am working on is getting a rhythm with my hands," Chatwood told reporters recently. "My takeaway (ball out of his hand in delivery) was bad last year. Until this the end of the season, I didn't really realize that. I worked hard on the delivery this winter. I felt good and have a little more rhythm with me now."
Darvish is the lone blemish, but I was encouraged at his velocity, and I will give him a few more starts to get himself back into pitching shape after sitting out most of last year. If he trends in the right direction, then that will be a hopeful sign he may be ready for the start of the season and can be a significant force on the staff like they need him to be.
Darvish is ready to let go of last season and make 2019 a special one for him and Cubs fans.
"I really love the fans and this organization, but I couldn't do anything (last season)," Darvish said after his first spring start. "I really want to do something for Chicago and the Cubs."
We have said all winter that the two areas the Cubs need to have working solidly for them this season is consistent hitting and strong starting pitching. So far hitting has been so-so, but as you can see above, the starting pitching has been outstanding.
So, what does this all mean? Nothing yet, but it is critical for this team to get themselves in the right frame of mind, and proper habits, early in camp if they have any dreams of reaching the world series this year. So far so good.